By Sam Blitz
December 13 2019, 07.00
Follow @SW_Londoner
Newly-elected Richmond Park MP Sarah Olney dodged questions on whether she would be the next Liberal Democrat leader following Jo Swinson's shock election defeat.
Mrs Olney defeated the Conservatives' Zac Goldsmith in the south west London seat by a majority of nearly 8,000, while Ms Swinson was defeated by the Scottish National Party in Bishopbriggs.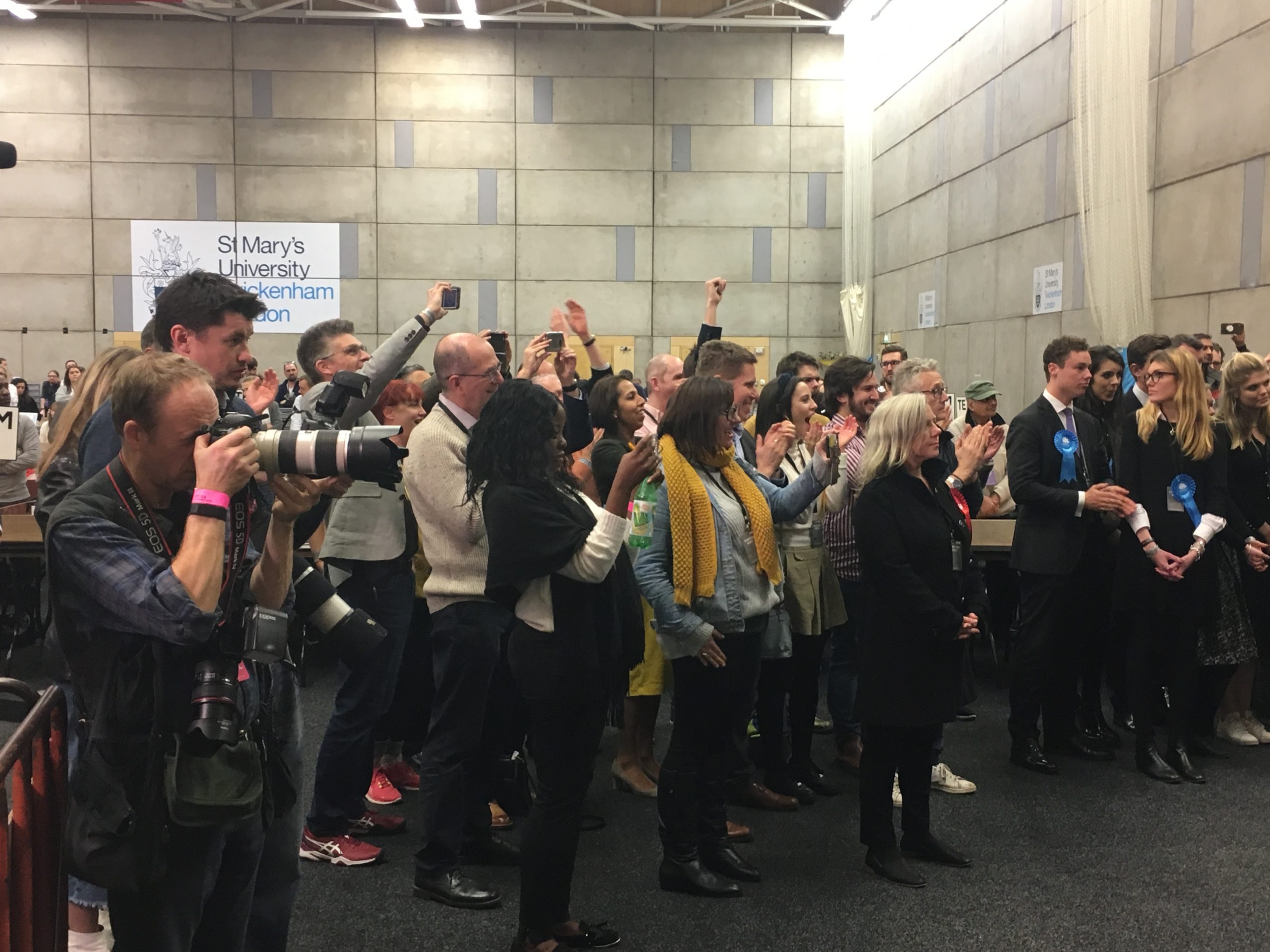 Mr Goldsmith was an integral part of Boris Johnson's cabinet as the Minister for the Environment, Food and International Development and had been the Richmond Park MP for the best part of a decade.
But despite Mrs Olney achieving this major victory for the Liberal Democrats, she said: "It's much too early to think about who's going to be the next Parliamentary leader.
"The time for those discussions will be some time later."
This Richmond Park results means Mrs Olney has won two election campaigns out of three against Mr Goldsmith, with this victory accompanying her 2016 by-election win before being ousted six months later in the 2017 election.
It was in this election where Mrs Olney lost out to Mr Goldsmith by just 45 votes, which she described as an agonising result given the pair's difference in values. 
And Mrs Olney said that she was surprised by Thursday evening's election result, especially considering her margin of victory.
She added: "It feels amazing and I wasn't expecting such a big majority. 
"A lot of residents in Richmond Park had lost faith in Boris and actually that damaged Zac a bit but we knew we had a good campaign and we were optimistic about tonight.
"This has been quite a depressing election. I think on the one hand, it has been an election where we have had to resolve some really big questions about the future of our country but at the same time it has been conducted in a really trivial and banal way.
"I think as I've been around the constituency and been talking to voters, they experienced a great deal of confusion about how they're going to vote and what they're going to use their vote for.
"I feel enormously humbled and honoured that so many of them here in Richmond Park have chosen to put their trust in me and I will do everything I possibly can to work hard for the interests of everyone in Richmond Park."
With Mrs Olney now Richmond Park's MP once again, the 42-year-old has promised to address both social issues in the constituency as well as challenging Boris Johnson's Brexit deal.
She said: "I want to address the crime rate in Richmond and see what we can do to bring that down.
"I want to be looking at air quality urgently and obviously to continue the fight against the Heathrow expansion.
"But I am also going to stand for those who don't want a hard Brexit.
"We are going to suffer from the result of the economic and security issues we're going to face as a country as a result of it.
"I am going to continue to stand up for the values of tolerance, fairness and unity in this country."
Mrs Olney's victory in Richmond Park has also been highly praised by other Lib Dem MPs who were victorious in this year's election.
Speaking after his victory in Kingston and Surbiton, Sir Ed Davey said: "Sarah Olney has been a big friend of mine for a while.
"When I lost my seat here in 2015, we had a council by-election and I met Sarah on that campaign trail and recognised someone with huge talent and I encouraged her to stand for Parliament."