Trafalgar Square was transformed into a little slice of Africa on Saturday when hundreds of Londoners gathered to celebrate the city's African communities.
The venue hosted the first Africa on the Square, a free festival backed by Boris Johnson to mark Black History Month.
Those involved are urging the mayor to make the cultural showcase an annual fixture in the capital's calendar.
"The vision is brilliant, to celebrate African culture and its contribution to the UK," said Anna Mudeka, 38, whose band opened the show with a fusion of Zimbabwean and South African music.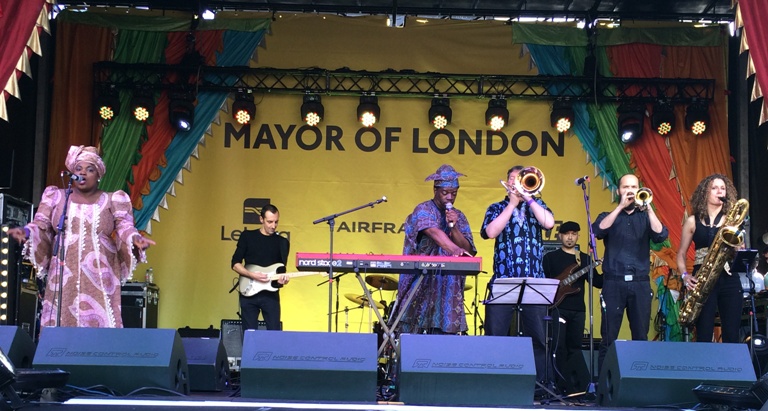 "I take my hat off to the Mayor of London for having the vision to do this and I just beg him to make it more regular."
The event included an African fashion show, talent contest and market stalls boasting fresh food, traditional clothing and accessories.
Dishes such as curried mutton, falafel and tagine tempted the tastebuds of many visitors as they meandered by.
"It's really cool. The stalls are good and the food is good," said Alex Animashaun, 29, who has a mixed Nigerian-English background.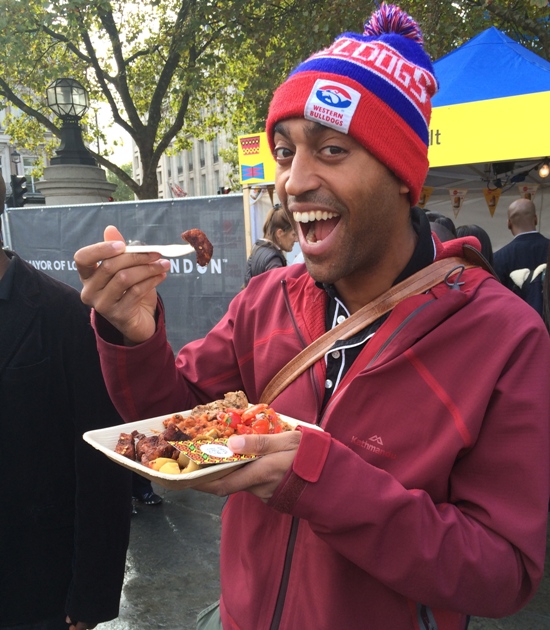 "It's good to recognise the heritage of London and England, where we've come from and why we're here. It's a bit of fun too!"
The mayor was represented at the event by London Assembly member Andrew Boff who said the event highlighted the rich diversity that makes London 'the best city in the world'.
"This is a fantastic example of what the African community brings to London," he said.
"Celebrate your diversity and everyone else's."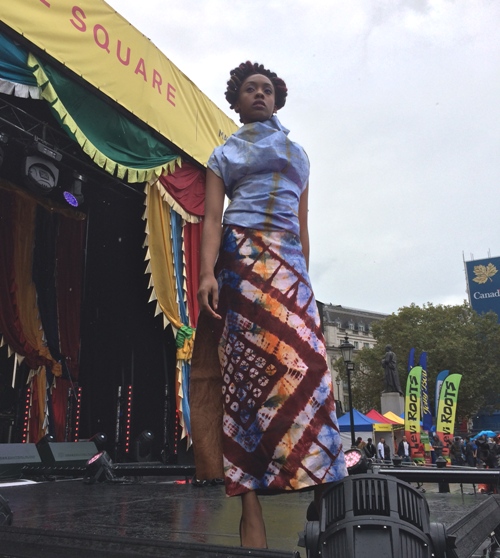 He also explained that Black History Month was the ideal time to recognise the cultural impact of the capital's black community.
"Look at the huge contribution that black people have made to London, certainly in making London the centre of the world's music scene," he added.
Visitors could brush-up their drumming skills, have their hair braided or learn the craft of batik, a traditional method of dyeing clothes.
There were also information stalls where visitors could learn about the history and culture of the continent.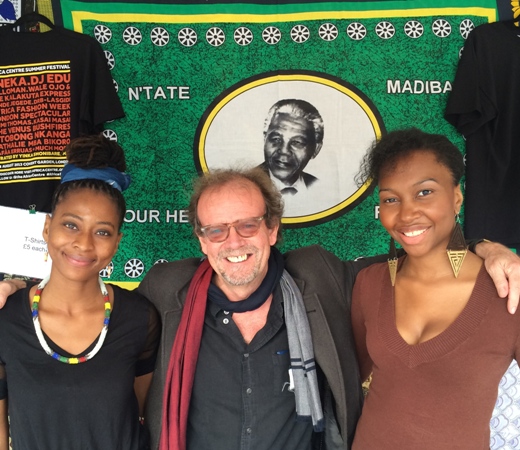 "It's important to showcase the diversity inherent in the continent and bring it to an audience which wouldn't have access otherwise," explained Ameenat Agoro, 30, a project manager at the Africa Centre in Bethnal Green.
"Trafalgar Square is an iconic place in central London.
"You've got people from across the world coming here and for them to be able to access this information is something you can't put a price on."
For information about other Black History Month events in London, visit http://www.blackhistorymonth.org.uk