By Tom Holmes
November 12 2019, 18.05
Follow @SW_Londoner
Richmond's King's Observatory is open to the public this month for only the second time in its history.
The 250-year-old building was commissioned by King George III and was originally built to observe the transit of Venus across the Sun in 1769 and is now leased from the Crown Estate by Robbie Brothers of Kew Holdings Limited.
Following the success of opening the building for the first time in February the Georgian structure is open again this month.
Rick Smith, the observatory's tour guide, said: "Robbie has put almost 40 years of planning into this building.
"Trying to bring the history of the observatory to life and to give people a sense of how important what happened here is to the development of science is what we're trying to do."
The observatory, is in the middle of Old Deer Park in Richmond, is a mix of restored Georgian architecture and Mr Brothers' own collection of Chinese antiquities.
The main reception room is of Georgian design but is now filled with Ming vases and modern Chinese ceramics.
The observatory itself has been useful in many scientific enterprises over the years, and the Met Office was based there between 1910 and 1985.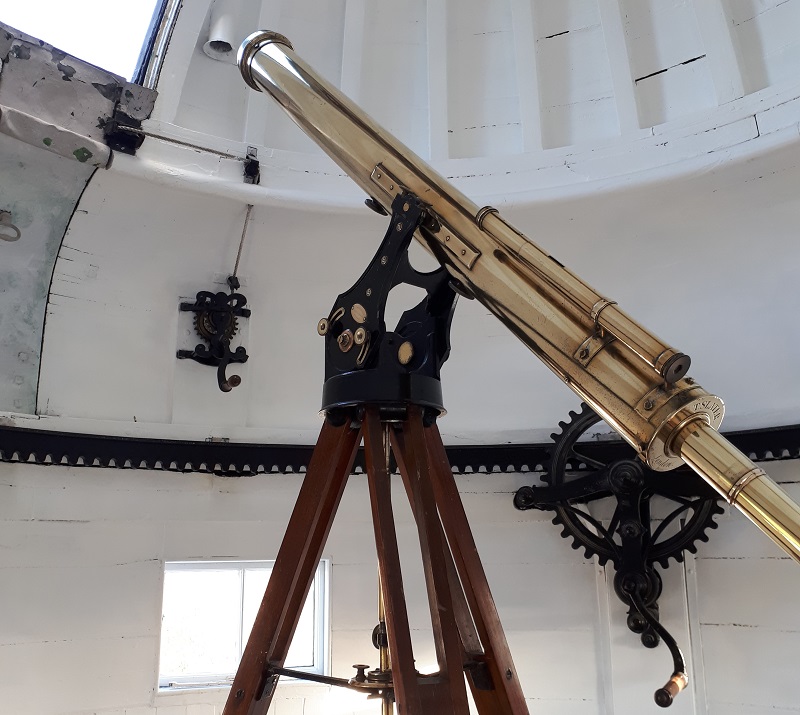 Mr Brothers, who is based in Hong Kong, leased the house in 1989, but it was used by Autoglass between 1986 and 2011.
It's only this decade that Mr Brothers has restored the house, and he now lives in the property when he resides in London.
Mr Smith said: "Robbie wanted to do the restoration properly and restore the building to its former glory.
"He wants to share what he's done and he wants to share the history of the house with people."
Following the success of the initial tours, Mr Brothers plans to open up the observatory twice a year along a similar schedule to this year.
The observatory is open every weekday with tours available from 10am.