Performance-obsessed and intimidating exercise culture is putting millions of Brits off moving, according to new research.
In a survey of people who don't exercise, over two-thirds (68%) say they're too embarrassed to go to the gym because they feel they don't fit the mould of a 'typical' exerciser.
78% of respondents don't find typical sports advertising motivating and 33% say sports adverts actually put them off exercising. Sadly 42% admit that seeing boastful exercise posts on social media makes them feel like a failure before they've even started exercising.
In response, ASICS and mental health charity Mind have launched a new initiative to redefine how the world sees a 'personal best', championing exercise for positive mental health.
The New Personal Best project captures and celebrates how exercise makes us feel in a unique portrait series – no stats, no times and no numbers.
With over half (55%) of respondents saying they are more likely to exercise if they see everyday people represented in sports adverts, New Personal Best features real people moving for their mental health.
Tom Durnin whose inspirational story captivated the UK when he finished in last place at the London Marathon 2023 has been selected by ASICS as a campaign ambassador.
He said: "For me, it was all about crossing that finish line no matter how long it took me. I run purely because it makes me feel good, I don't worry about my time or being the slowest.
"I never thought I'd ever be the face of a sports campaign, but I'm honoured to be partnering with ASICS to encourage more people to move for their mental health. If my story can inspire at least one person to take the first step that's all I could ask for."
Gary Raucher, EVP, ASICS EMEA, said: "The sports industry has been telling us for years that the only thing that matters is a faster time, a longer distance, a higher score, and more reps.
"Although it's aimed at motivating people, our research shows it's having the reverse effect and instead creates an intimidating culture that's putting people off exercise – something we're committed to change.
Supported by mental health activist and TV personality Dr Alex George, the campaign also features people across the UK from all walks of life and all levels of fitness who have used exercise to support their mental health – from Biola, who started a cycling group for people who have difficulty accessing the sport to find the joy of cycling for their physical and mental health; to Adam, who has reclaimed his relationship with movement on his own terms after years of exercise being a cause of anxiety and depression.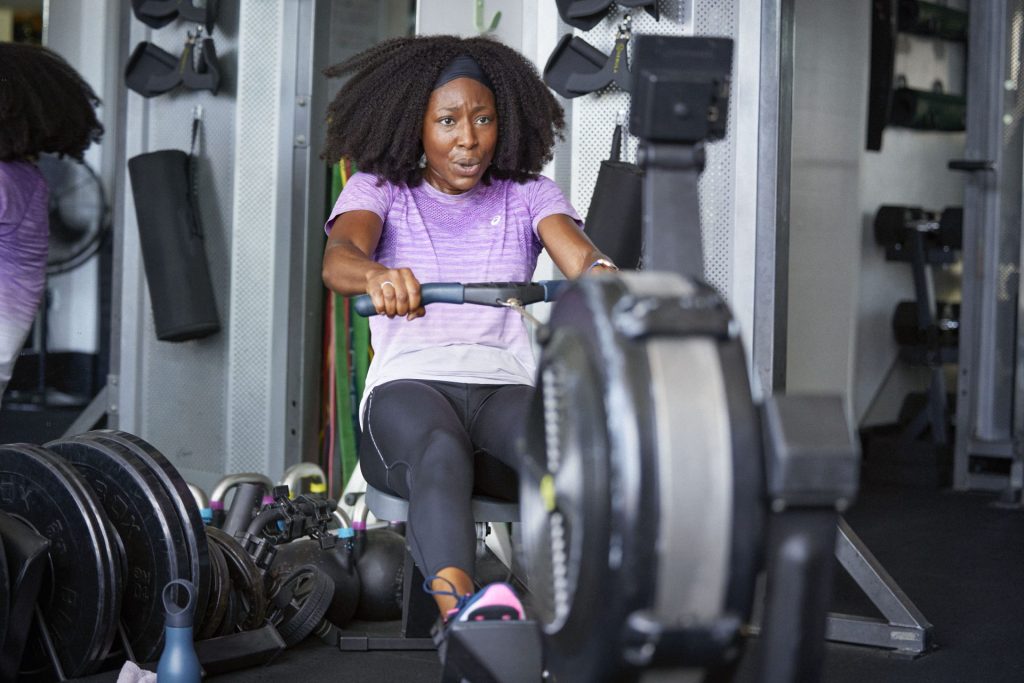 Alex said: "As someone who is passionate about the benefits of exercise on mental health, it's upsetting but unsurprising that people feel excluded and alienated by the sports industry.
"I too have felt intimidated and insecure after comparing my performance and results to others. People need to know that regardless of the type of exercise they do, or the times or distances they achieve, any movement benefits mental health and is something that should be celebrated."
With over three quarters (77%) admitting they are aware of the mental health benefits of exercise and 61% saying they have either personally experienced a mental health problem or know others who have (e.g., family members or friends) worryingly this is still not motivation enough to get them moving, which is what the campaign also hopes to change.
Hayley Jarvis, Head of Physical Activity at Mind, said: "For people who don't exercise, taking that first step can be daunting, especially if they're also experiencing a mental health problem.
"When you add the pressure of performance so often seen in sports marketing or on social media, for some it can feel impossible to get started as they don't feel like they're 'good enough'.
"On the other hand, getting active can play a vital role in helping us stay well and live well with mental health problems.
"Research suggests regular physical activity can reduce the risk of depression by up to 30% and healthcare workers are increasingly prescribing it as the first line of treatment for mental health problems such as mild to moderate depression."
ASICS is calling on Brits to share their own 'personal best' images on social media – whether it's doing a short walk, playing a game of football with friends, or making it to your first yoga class. Every image shared with #NewPersonalBest on Instagram, Facebook, TikTok or Twitter between 10 October and 10 December 2023 will raise £5 for mental health charity Mind.
To see all the ambassador's stories and to discover more about the "New Personal Best" campaign visit www.asics.com/newpersonalbest