The family of a remarkable young boy who has Duchenne Muscular Dystrophy hosted a 'Bake a Difference' charity sale Mary Berry would have been proud of in Hammersmith and Fulham on Friday.  
Oliver and Trish de Laszlo, parents of seven-year-old Sammy de Laszlo put on a 'Mad Hatters Tea Party' which raised £818 for Muscular Dystrophy UK.
All Saints primary school was transformed for the afternoon as parents, children and teachers brought their best Alice in Wonderland-style hats and an army of volunteers filled the school hall with a mouth-watering selection of cakes, buns and cookies.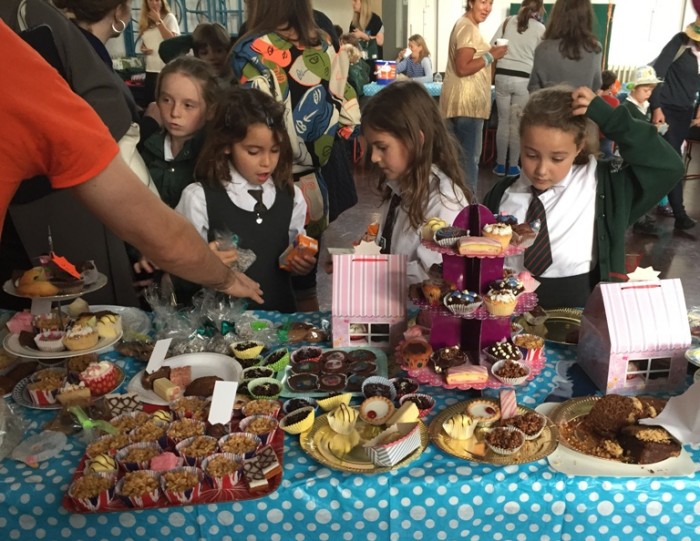 SWEET TREATS: All Saints pupils had plenty of choice at Friday's bake sale 
Sammy was diagnosed with muscular dystrophy three and a half years ago and ever since Oliver and Trish have been determined to help others in their position.
Oliver said: "It's good in the fact that they discovered it while he was young, but it doesn't make it any easier.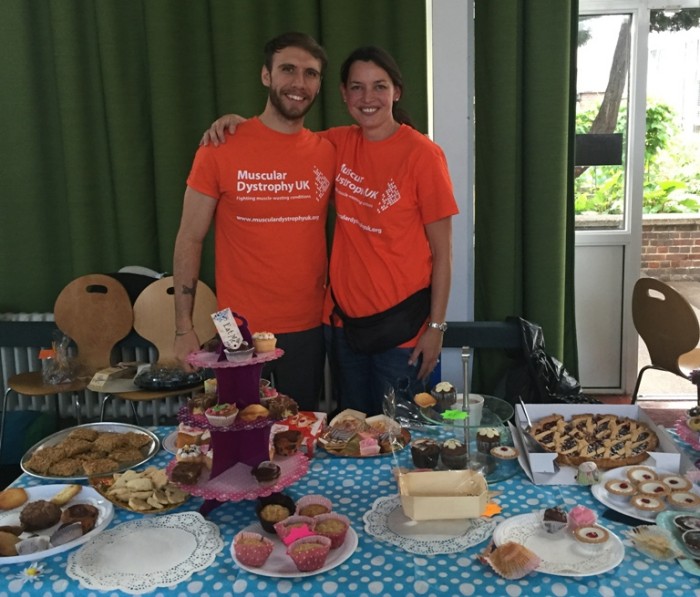 CHARITY CAKES: All funds were donated to Muscular Dystrophy UK

"Over time he will lose the mobility to walk, which is obviously very hard, but he is using steroids ten days on ten days off at the moment which will prolong his walking.
"He will be using them forever but he has been very good about it really, very determined."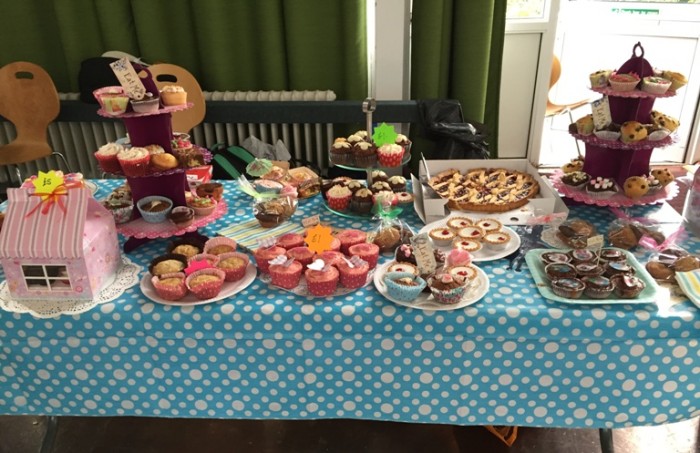 NO SOGGY BOTTOMS HERE! Mary Berry would have been proud of these cakes
Oliver was helped by Tinies childcare, whose own bake sale last Tuesday raised £540.
"The response has been incredible, our just giving page has made £1400 alone, and it's great to see a big turnout here," Oliver said.
After the success of the sale, Oliver admitted he was happy to have some rest and let the dust settle before planning the next one.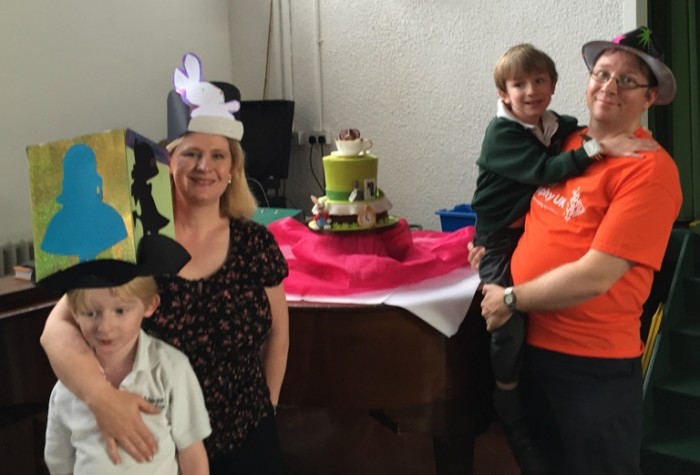 FUNDRAISER: The de Laszlo family at the sale

He said: "It's been a chaotic 24 hours – in fact it's been a massive marathon eight months in the making.
"It's been a massive journey, we have no financial sponsorship and trying to get others involved is very difficult on a limited budget.
"We're just trying to go bigger each year and hope people buy into it."
Oliver and Trish managed to strike the difficult balance between hosting a fun afternoon and trying to help people understand the reason behind the event.
The Alice in Wonderland theme was topped off by a best hat competition won by a set of twins from the school.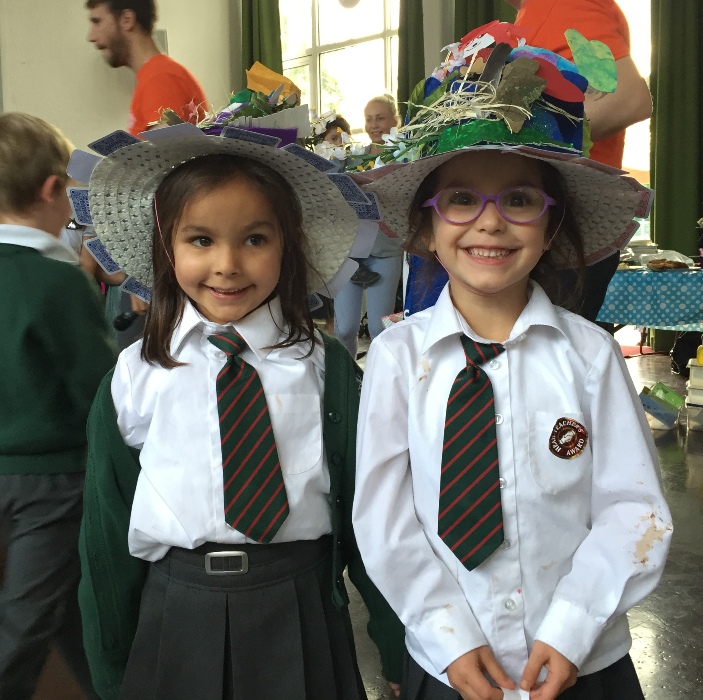 WINNERS: This pair won the 'best hat' competition

For more information about Muscular Dystrophy UK visit http://www.musculardystrophyuk.org/