Cultural groups celebrated suffragette history by creating a large-scale artwork and bringing together over 55,000 campaigners to march in four cities on Sunday, June 10.
Marchers from Processions and 14-18 NOW were separated into three groups, each wearing a violet, white or green scarf, and choreographed to walk in three channels to mimic the bands of the suffragette flag.
Each march walked through their city — London, Belfast, Cardiff or Edinburgh — to present a 'vast, living suffragette flag unfurling across the cities'.
At the London march, which started in Park Lane, travelled through Pall Mall and ended near Parliament Square, Victoria Aktins, the 428th female MP and minister for women, said: "It's a fantastic celebration across our United Kingdom and, when I look back over the last century, we have come a long way, but of course there's more to do.
"I hope as minister for women that we are going to make more progress on the gender pay gap, launched in April this year.
"Some of the figures were shocking and the onus is on the employers to make sure that they approve their practices and they pay and treat women fairly.
"Also, we want to improve girls' take-up of engineering and maths to give them those careers in their future, and get more women into politics at local and national level.
"We want to make sure that the concerns of women are heard throughout government and that government policy is directed accordingly."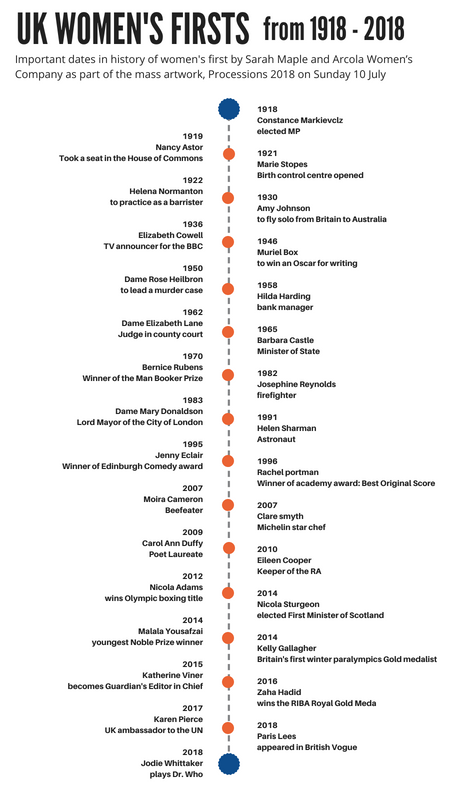 As the UK's official arts programme for the First World War centenary, 14-18 NOW commissioned the event after creative director Darrell Vydelingum came up with the idea three years ago.
Darrell said: "The first part of the project with 14-18 was 'Fashion and Freedom', a show telling the story of women's fashion and how that changed. Before the war, women were wearing corsets and during the war they got to wear trousers and changed the way they dressed.
"This was part two. We wanted to focus on the issues that women have today and want to talk about. I feel so much pride to see the reaction of women coming together and being together in sisterhood."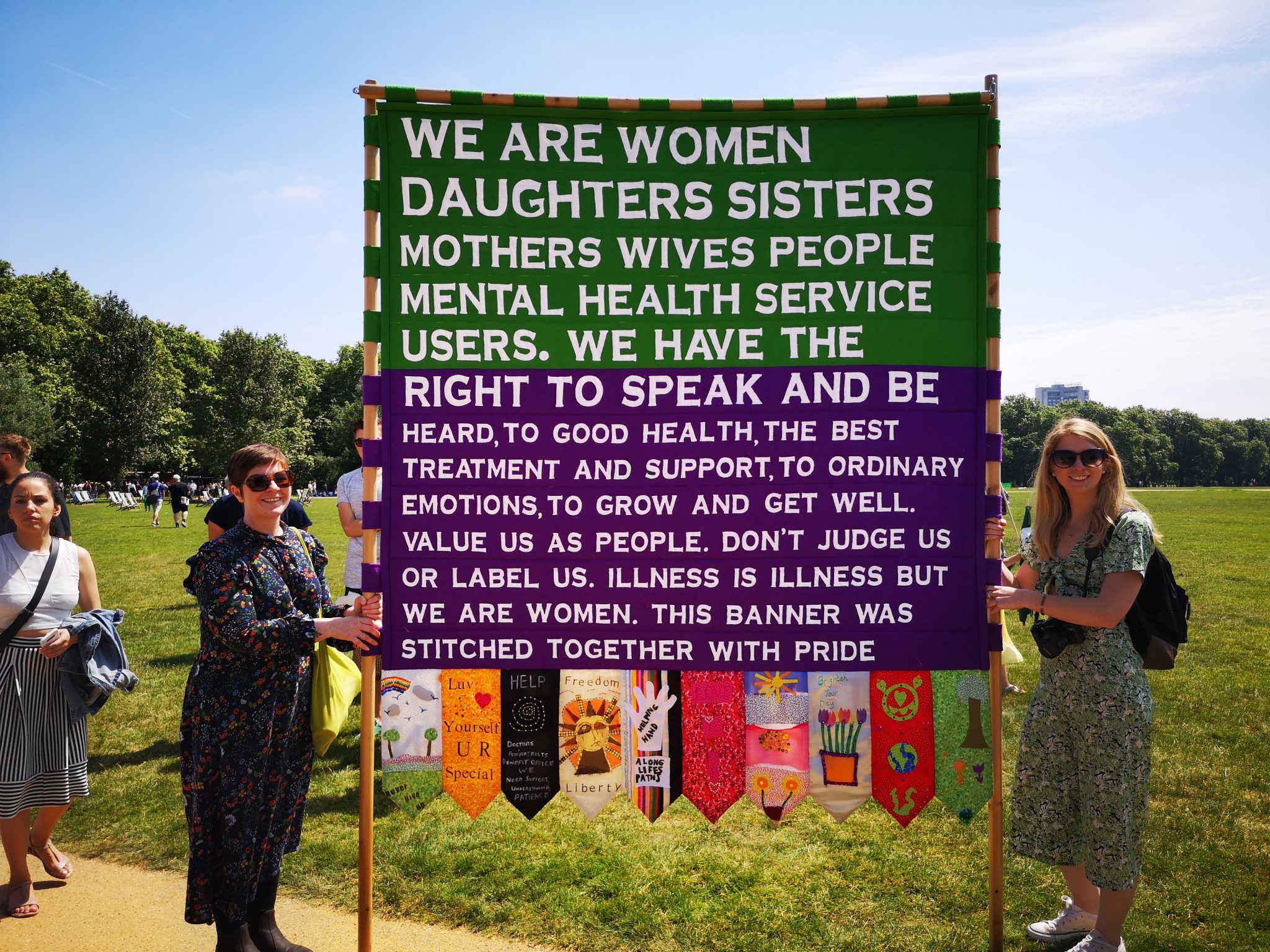 He added: "I wanted to have the spirit of the suffragette through their banners as the suffragettes were amazing at marketing themselves. So the banners were a way of communicating their information about getting the vote."
The programme commissioned 100 women artists to work with local community groups to create 100 special centenary banners, as part of the 100 Years, 100 Banners project. Ten were specially commissioned to create banners with UK organisations for the march.
One of the ten commissioned people included award-winning artist Sarah Maple, 33, of West Sussex,  who worked with the Arcola Women's Company to create their banner celebrating women's 'firsts', which included a central message of 'We're here because of her'.
She said: "The women have been champions in their field and opened the door for other women – just like votes.
"A lot of my work is about feminism and women's rights, and the important for that and challenging things. There's also a lot more to do. This was close to my heart and I was definitely up for it from the word 'go'."
Participants in the march came from all areas of the country and all backgrounds.
Claudia Mayer, 64, from Archway, was part of the Tara Arts marching group in west London. They brought along a banner with the Hindu goddess Shakti, who is depicted with six arms, and six individual banners with images of famous Asian women, including activist Malala Yousafzai, artist Amrita Sher-Gil and Princess Sophia Alexandra Duleep Singh.
Ms Mayer said: "Asian women in this country – either born there and come here, or are born here – they have been part of the history of this country just as much as anyone else. We all have something to give and women I believe can change the perception of the world."
Others were participating to campaign for immediate change agenda.
Frances Scott, Director of 50:50 Parliament, was encouraging women at the event to sign up to their petition. She also called on Parliament to improve gender diversity in MPs, which is currently 2:1 for men to women.
She said: "We want women to have equal seats and equal say sooner rather than later. So we want everyone to take action. We need deeds not words. We want every MP to ask a woman from their constituency to stand on November 21. That's our challenge to Parliament."