A Mitcham artist with a rare form of dementia is taking her work on tour to raise awareness of the disease.
Sara Smith, 62, an illustrator, was diagnosed with Frontotemporal dementia (FTD) in 2016, a rare and very debilitating form of the disease.
Dementia Friendly Communities co-ordinator for Haringey and Merton Patrick Gray said: "We really want people to see how amazing she is.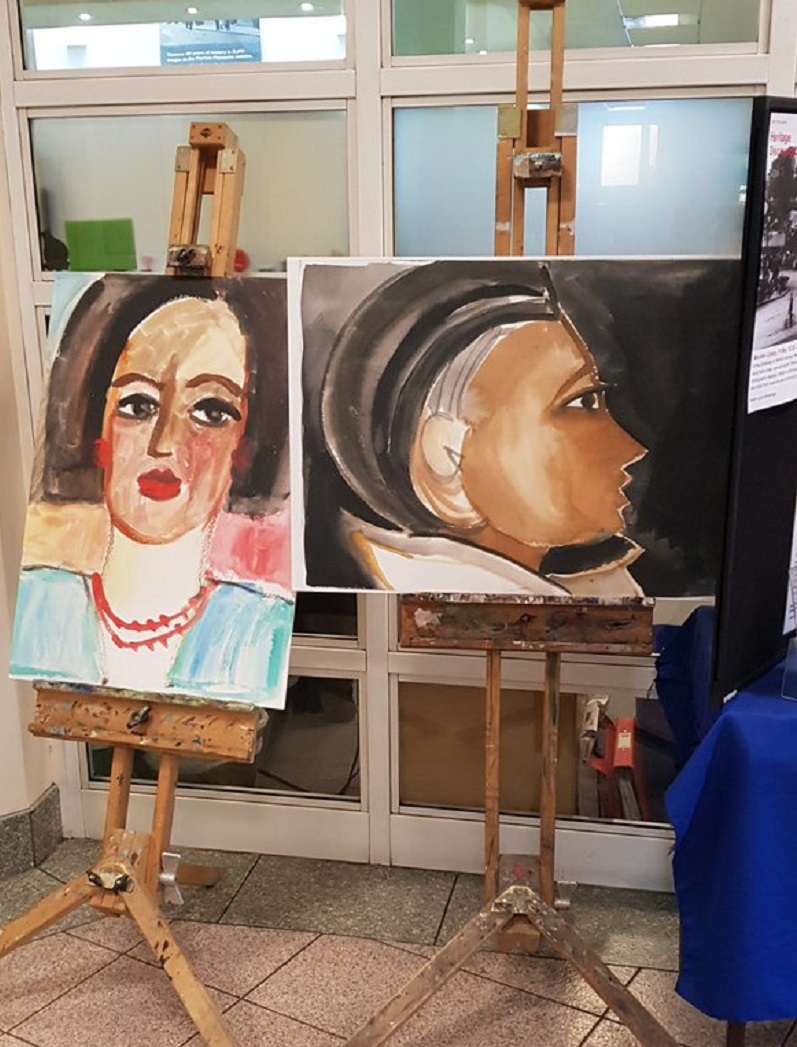 PORTRAITS: Sara started working on portraits of people she saw around her.
"It started when she used to come to meetings, sit in the corner, set up her easel and paint the people she saw around her.
"When she did that, she became very communicative, you could sit and talk to her, have a really good chat."
Alzheimer's Society dementia support worker Daniel Steiner said: "One of the characteristics of people with Frontotemporal dementia is that they might become apathetic and face problems with behaviour and language skills, which Sara often does.
"It's enlightening to see the difference between her when initially walking into a room and then whilst in the flow of artistic work."
In May 2018 Sara was invited to exhibit her work and paint portraits at the Dementia Friendly London Summit at City Hall. Her work was viewed by Mayor of London, Sadiq Khan.
At the summit the Mayor signed a pledge to make London the world's first dementia-friendly capital city.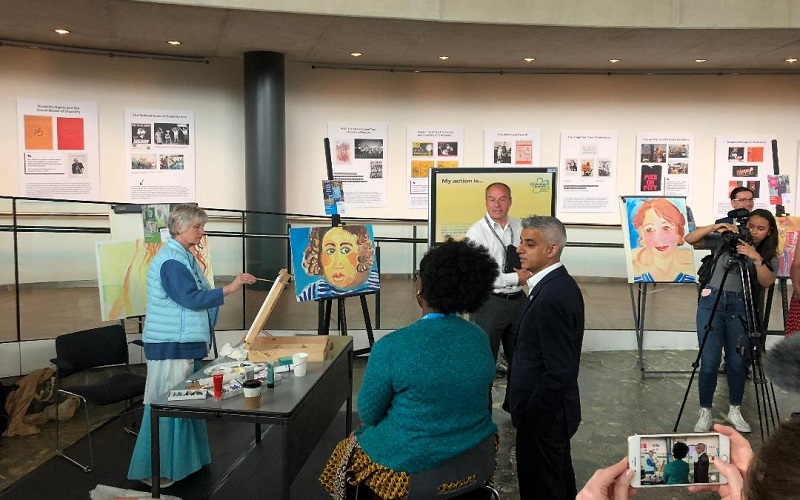 AT EASE WITH AN EASEL: Sara working in front of Sadiq Khan promoting her art work.
Alzheimer's Society research shows that 850,000 people in the UK have a form of dementia, 72,000 of which live in London. By 2021, 1 million people will be living with the condition. This will reach two million by 2051.
"To access and connect with people with dementia is rather like having several keys and one lock in front of you. It demands time, persistence, the willingness to cope with many frustrated attempts and patience. It is not always easy, but when we get the right key there is nothing more rewarding." explains Daniel.
The tour started this week in Merton library and will be moving on to Mitcham and Wimbledon libraries in the coming weeks.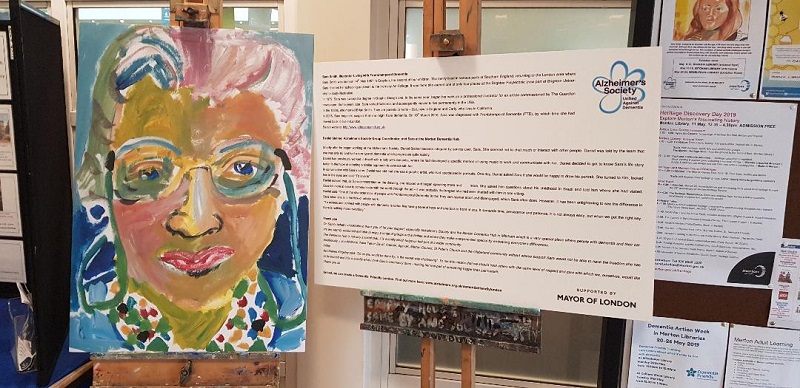 RAISING AWARENESS: The exhibition's aim is to challenge public perceptions of dementia.
Dementia deaths are also rising year on year and 225,000 people will develop dementia this year – that's one every three minutes.
Dementia costs the UK economy over £26 billion per year. This is the equivalent of more than £30,000 per person with dementia according Alzheimer's Society.