Merton Council have urged the Government to change a law that prevents them from exiting their contract with Russian energy giant Gazprom.
On 2 March, the council announced their intent to cancel an eight-year gas contract with Russian energy supplier Gazprom following Russia's invasion of Ukraine.
However, unable to do so, five days later they urged ministers to change council procurement laws that prevents councils rejecting state-backed firms, such as Gazprom.
Merton Council leader Mark Allison said: "I can't see a point in the foreseeable future when we will want to accept publicly-funded contracts with any companies associated with Putin and the brutal invasion of Ukraine, nor do I think our residents would want us to.
"Gazprom's parent company is a key contributor to the Russian economy, and the energy sector there has well-known links to the Putin regime, which is responsible for the illegal invasion of Ukraine and for the war crimes that are taking place there.
"I am sure you would agree that it is immoral for British public sector bodies, such as councils, schools, hospitals and so on, to provide financial support to that regime."
Under section 17 of the Local Government Act, councils aren't allowed to let non-commercial considerations, such as the location or origin of a bidder or their political or sectarian affiliations, impact who they award contracts to.
They also have a statutory duty to find the cheapest deal on behalf of the public.
Merton Council said they originally had no choice but to enter a contract with Gazprom after they were the only bidder for their contract.
In a letter to Michael Gove, the Secretary of State for Housing, Communities and Local Government, Allison called for urgent changes to prevent against this type of situation in the future.
He said: "Changing this would empower councils to ensure companies that are not aligned to the UK's interests at times like this can't simply walk back in the door at the next procurement."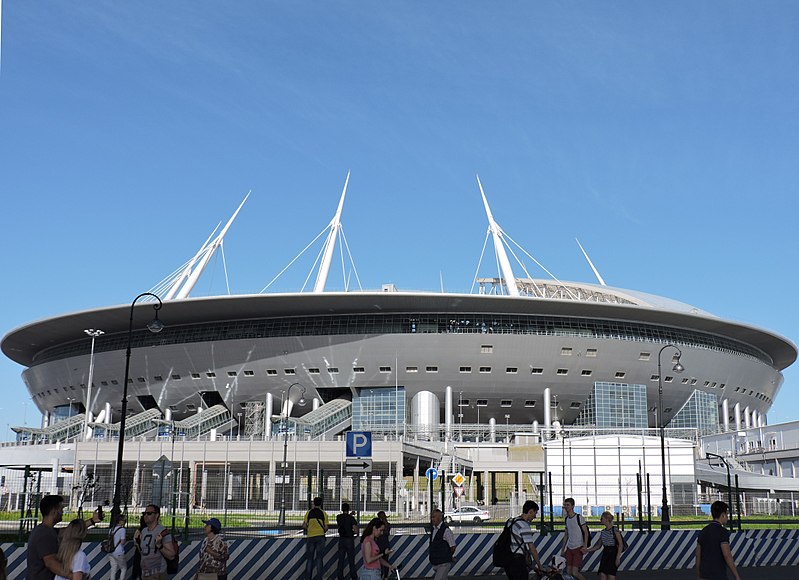 A Government spokesperson said: "It is of the utmost importance we explore every possible avenue to ensure British taxpayers' money isn't funding Putin's war machine.
"That's why we're exploring all options on how we can further cut ties with companies that prop up the Russian and Belarusian regime.
"We're also working closely with councils and other public bodies to ensure they are able to comply with the financial and investment restrictions on Russia and will engage with them on what support they need to do this."
On 1 April Gazprom was due to begin a £1million one-year contract to supply gas across Merton's leisure centres, libraries, schools and buildings.
Suffolk County Council, Portsmouth City Council and Wealden District Council, who all have contracts with Gazprom, are also looking to sever ties.
Since 2010, Gazprom has been one of the largest gas suppliers for UK businesses, accounting for roughly 20.8% of the market.
According to Tussell, local UK authorities paid £29million to Gazprom from 2016 to 2021.
The UK's public sector spend was also £107million between this period, with the NHS accounting for £77million.
A senior government source also told the PA news agency that Health Secretary Sajid Javid has told the NHS to stop using Gazprom-supplied energy.
Featured image credit: Boevaya mashina via UploadWizard under CC BY-SA 4.0 license.