Pioneering British photographer Christina Broom will be celebrated at a virtual talk held by the Streatham Society later this month.
Born in Chelsea in 1860, Broom took up photography while living in Streatham in the early 1900s as a way to make money for her family after her husband injured himself and several previous business ventures failed.
She started by selling photographs of Buckingham Palace as postcards and later became the country's first female press photographer, notably photographing soldiers heading to fight in World War One and the Suffragette movement.
Streatham Society secretary Mark Bery organised the talk, and believes Broom is a fascinating figure in Streatham's history.
He said: "Christina is one of many famous well-known former residents of the area. She is of particular interest as she was a female photographer at a time when the profession was dominated by men.
"The talk will highlight how Christina managed to break into the male dominated world of photography and cover the people and events depicted in her photographs."
Broom was undoubtedly a pioneer but many believe she does not get the recognition she deserves.
Art historian PL Henderson, who holds a particular interest in women's art and photography, believes this is due to sexism present within the arts.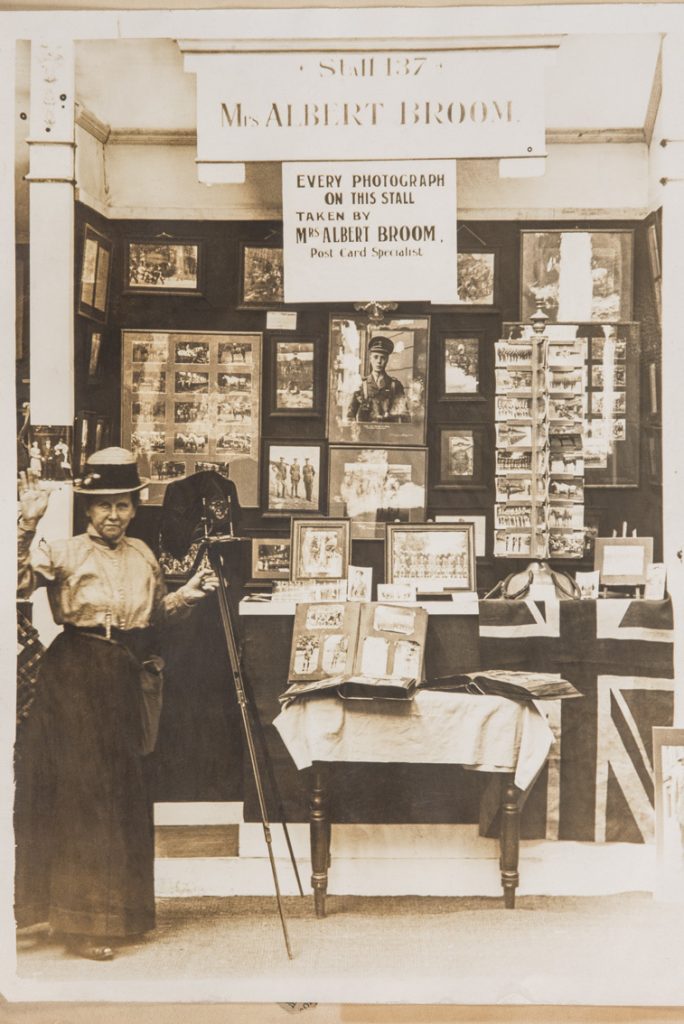 She said: "I believe Christina Broom was one of the most significant photographers of her era and indeed of the 20th century itself.
"As a woman she was a pioneer in the field and as a photographer she was remarkable in her ability to focus on subjects of particular relevance. Her body of work is invaluable and I don't believe she has been acknowledged enough.
"The main reason is that the recording of history has not served women in many areas of the arts well. Women were often labelled as amateurs despite their obvious talents and even success."
The talk, to be held on March 29, will largely focus on her suffragette photography, which the Museum of London describes as "some of the best photographs" of the campaign for votes for women. 
Henderson said: "I think because Broom was sympathetic to the cause of the suffragettes and as a woman this enabled her greater access to the females involved, the protests and associated events.
"I'm not sure anyone else could have documented the movement so intensely and insightfully. Broom's work is definitely hugely significant as the visual material she created uncovers not only the movers and shakers of the movement but also the range of happenings surrounding the suffrage issues as the true social-political documentary and press photographer she was."
Anna Sparham, a former curator of photography at the Museum of London and writer of Soldiers and Suffragettes: The Photography of Christina Broom, believes Broom's significance is remarkable considering her background.
She said: "Her work overall managed to incorporate topographical street photography, portraiture, incredibly important news events over the course of the Great War, the Suffrage campaign, Royal deaths and coronations and society events in south west London, in particular, such as the annual boat race, which she photographed for over 30 years.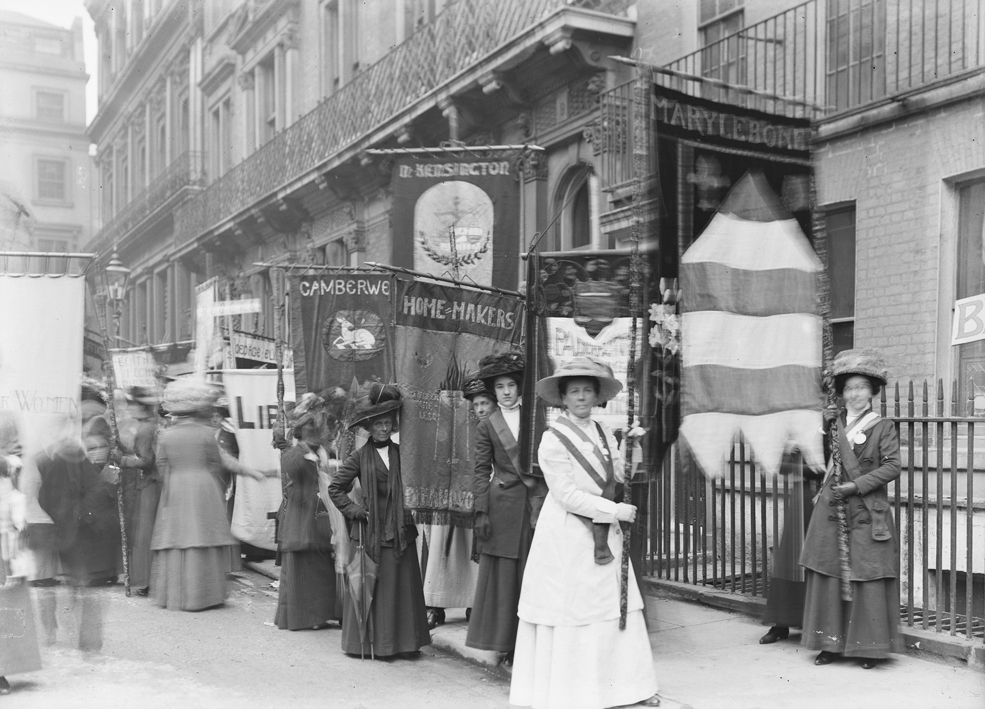 "She had no formal training or a privileged network. She carved out a role within the profession, teaching herself how to photograph, through sheer determination and skill, paving the way for other women to follow. 
"Where, who and how she photographed leaves an important legacy for British photography."
The talk will be delivered by Beverley Cook, curator of social history at the Museum of London, and Sparham believes it will provide invaluable insight into Broom's life and work.
She said: "I worked alongside Beverley for over 15 years, and I know she will deliver an excellent, exceptionally well-researched talk. As an expert curator on the suffrage movement as a whole, Beverley will brilliantly aid people to place these images of the campaign in context.
"It is vital to keep her work in the eye of new generations, continuing to write about her and placing her in context with her contemporaries, both men and women, and perhaps those she inspired. Or maybe even continues to inspire."
Henderson added: "I think raising the profile of Broom in this way is fantastic. It's not only educational but fascinating to discover and reclaim previously undervalued amazingly creative people and realise the extent of their work and talents.
"It can only benefit and enrich all of us and Broom certainly deserves our attention."
You can find out more information about Beverley Cook's virtual talk for the Streatham Society here.
Featured image credit: Museum of London/Christina Broom Collection