Olympic athlete Jade Johnson and TV and radio presenter have joined forces with Sadiq Khan to save a Tooting athletics track.
Tooting Bec Athletics Track was earmarked for cuts by Wandsworth Council.
The announcement was made after a document was leaked by a Wandsworth councillor, which included the track in a list of service closures being discussed by the Conservative council.
In response Mr Khan, alongside residents and track users, has launched the Keep the Track Running petition, which already has more than 2000 signatures.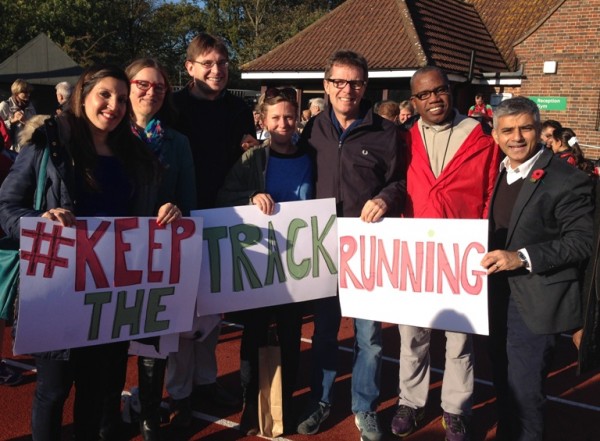 Mr Khan said: "The response to our campaign has been overwhelming and clearly demonstrates the strength of feeling against any threat facing the track.
"I remember using the track when I was at the local primary and secondary schools, and my daughters use it still. I also trained at the track for the London Marathon earlier this year.
"The council really underestimated the popularity of the track and how much it means to people. I hope our campaign makes them think twice about handing over the management of the track, and makes them put safeguards in place to keep it open and affordable for the local community."
This weekend hundreds of people showed up to add their support to the campaign, including Nicky Campbell, whose daughter Bria, a budding athlete, uses the track to the train.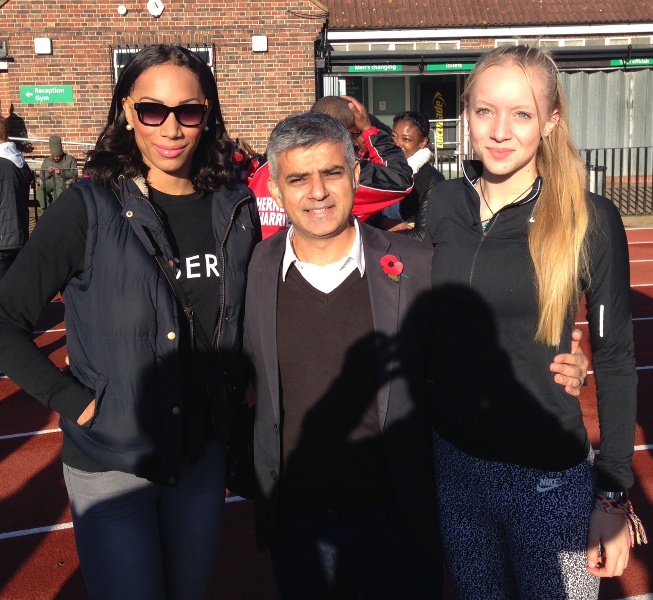 Other supporters include Olympic athlete Jade Johnson, and well-known running club, the Herne Hill Harriers.
Herne Hill Harriers club secretary Steve Bosley said: "Tooting Bec Athletics track has been our base since the 1930s and is a focal point for our activities.
"Several youngsters who have come training for the first time have developed to become national champions or internationals.
"We have grown the track to be a centre of the local community putting on holiday programmes, sports relief miles which raised £17,500, open days as well as school sports days and to lose the track would be a loss for everyone.
"It was great to see such support for the campaign at short notice including our Olympian Jade Johnson and presenter Nicky Campbell."
You can sign the petition here.