More than 49% of victims of controlling, coercive behaviours do not identify what they experienced as domestic abuse. 
Research conducted by the Crime Survey for England and Wales (CSEW), found that 49.3% of victims of coercive control did not think they had experienced domestic abuse, with only 29.6% correctly labelling their experience as that of domestic abuse.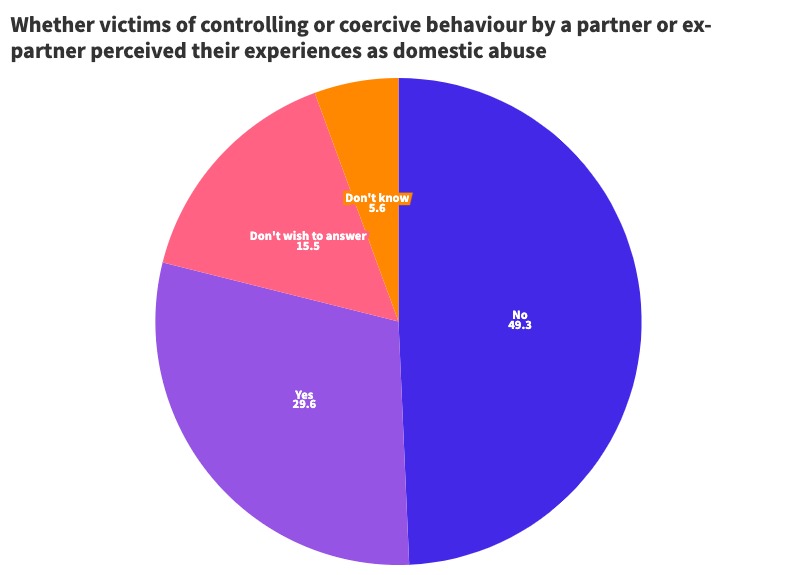 As we reach the eight-year anniversary of the criminalisation of coercive control, this research shows that 15.5% of survivors did not wish to answer whether they perceived their experiences as domestic abuse and 5.6% did not know if what they experienced was domestic abuse.
Dr Emma Katz, author of Coercive Control in Children's and Mothers' Lives said: "Coercive and controlling behaviour, especially from men towards women and children, is still routinely trivialised, normalised, or even romanticised as a sign of love and devotion."
In 2017, a representative survey of 4,000 ordinary young UK men aged 18-30 found that 33% of these men agreed that 'a man should always have the final say about decisions in his relationship or marriage', while 25% agreed that 'men should use violence to get respect, if necessary'. 
Katz said: "What we see in these views is that male violence, possessiveness, entitlement and authority over women are still quite widely approved of.
"In this climate, it isn't surprising that many people are left confused about where controlling behaviour from men crosses the line into abuse."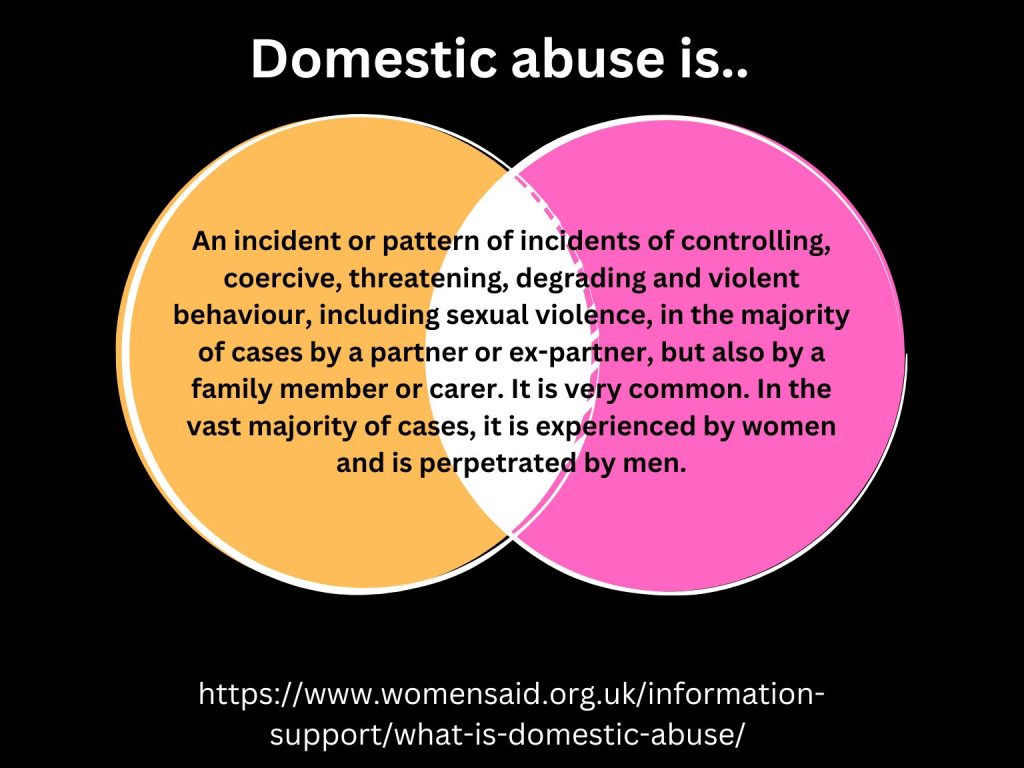 Coercive control and controlling behaviour are what Women's Aid defines as domestic abuse, yet this survey shows almost half of victims do not perceive these behaviours as such.
Women's Aid said: "If something doesn't feel right in your relationship, it probably isn't." 
The organisation explained that disagreements in relationships are normal but when they become frequent and begin to form a pattern, it might be a sign that something is wrong and possibly abusive.
They described the word abusive as hard for many people to think about or even say out loud.
Here are some further examples of what constitutes controlling, coercive behaviour, or domestic abuse.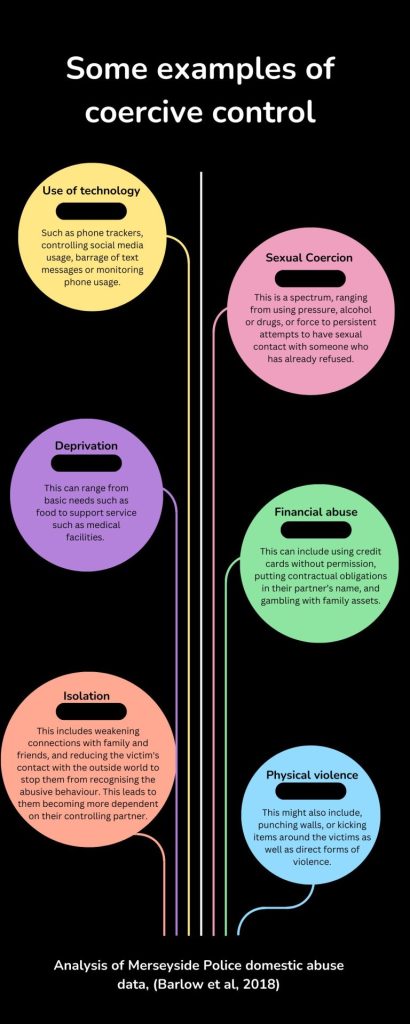 Women's Aid makes specific efforts to challenge the myths around domestic abuse, such as the idea that it always involves physical violence.
They said: "In reality: Domestic abuse does not always include physical violence."
This was found after CSEW developed their questions on domestic abuse as part of the CSEW self-completion section, to reflect the way domestic abuse constantly changes.
The research methodology stated that the old survey questions excluded the offence of coercive or controlling behaviour introduced in the Serious Crime Act 2015.
Women's Aid said: "Coercive control is part of wider male violence against women, and there needs to be an improved understanding of the traits, techniques, and, indeed gravity, of this form of abuse." 
Women's Aid was contacted for comment.
For professional help, click here to access support from Women's Aid.
Featured image credit: Bicanski on Pixano.