Naked protestors campaigning against car culture and oil dependency will flock to the streets of London as the World Naked Bike Ride (WNBR) cycles into the capital on Saturday.
Riders are stripping off to highlight the vulnerability of cyclists and get noticed for their crusade against cars, traffic and pollution.
The cyclists in the buff hope to set a record for the largest naked bike ride in Britain if more than the expected 1,000 participants take part.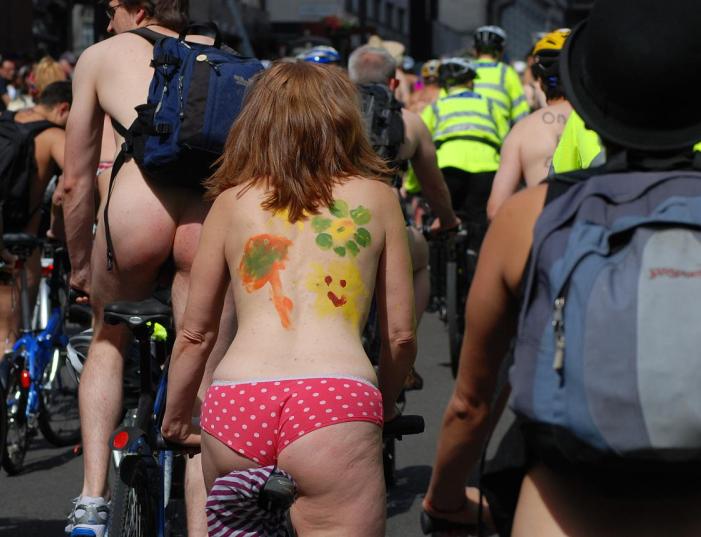 CHEEKY! Naked bike riders set to descend on the capital (© Carlos Felipe Pardo)
This year marks the 12th year of the naked bike ride descending on London and while nudity is optional, organisers are encouraging participants to 'go as bare as you dare'.
The increasing popularity of London's naked ride means there are now six starting points: Clapham Junction, Hyde Park, West Norwood, Kings Cross, Regents Park and Tower Hill.
Cyclists will set off at 3pm from each point, finally meeting up at Westminster Bridge for a full frontal finish at Wellington Arch at around 5.30pm.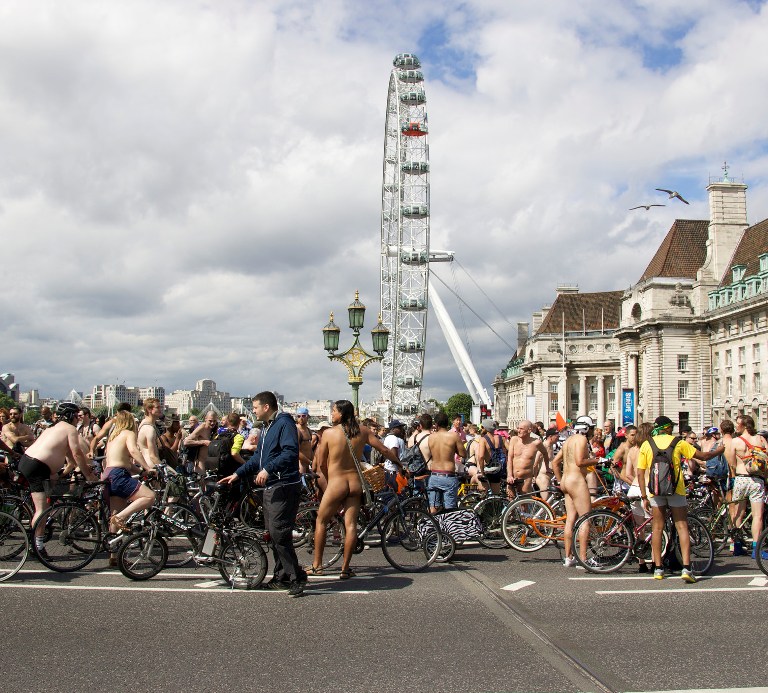 BOTTOMS UP! Cyclists at last year's event take a breather (© bjpcorp)
The event has no affiliation with any naturists groups and in order to maintain a good relationship with the police, organisers are advising participants to keep their kit on until the official start.
London's sister ride in Edinburgh will also be taking place on June 13 and on Sunday 14 the WNBR will hit the streets of Brighton.
The WNBR is particularly popular in the UK where 17 different cities are due to take part this year.
Featured picture courtesy of Melvin Heng, with thanks