A transformation of Brixton town centre is the cornerstone of ambitious plans for a safer and healthier neighbourhood, Lambeth Council announced today.
The council were successful applicants for Transport for London's multi-million pound 'Liveable Neighbourhoods' fund.
Lambeth's strategy includes 'low-traffic neighbourhoods' which they think will allow people to travel through Brixton in absolute safety whilst vastly improving air quality.
Lambeth cabinet member for environment and clean air Councillor Claire Holland said: "We are committed to making our roads safer for everyone – particularly our young people – to get around by walking and cycling, to improve both people's health and our toxic air, so this funding from the Mayor of London and TfL is fantastic news.
"We have looked long and hard at how to improve Brixton's transport system in a way that makes the roads safer and cleaner but also keeps things moving.
"Improving local neighbourhoods so that they are no longer dominated by car traffic, and enabling people to travel more safely and actively, is at the heart of this project."
A recent Local Authorities and Air Quality report found that Lambeth was among the worst polluted areas in London and the worst for action taken on air pollution.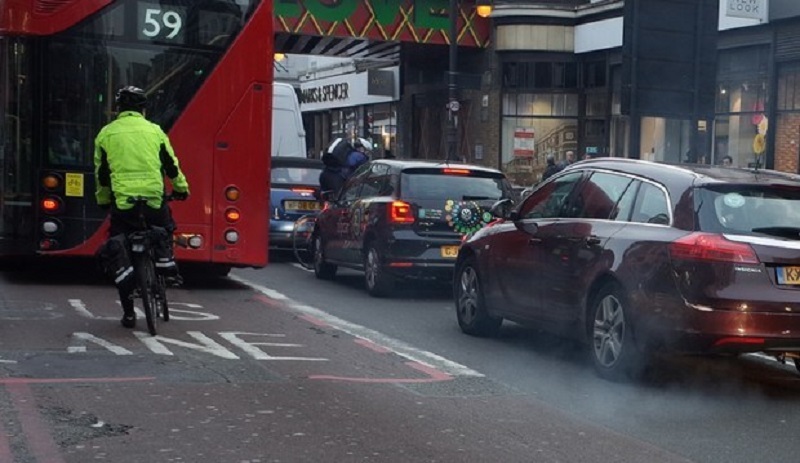 POLLUTED: Brixton Road – an adjoining road to Atlantic Road – was identified as one of the worst for air pollution in London.
This triggered Green Party councillor for Gipsy Hill Pete Elliott to call on the Labour councillors of the borough to do more to tackle the threat of air pollution in Lambeth.
The plans centre around Atlantic Road, and the TFL money will be used to overhaul public spaces, widen pavements and add pedestrian crossings.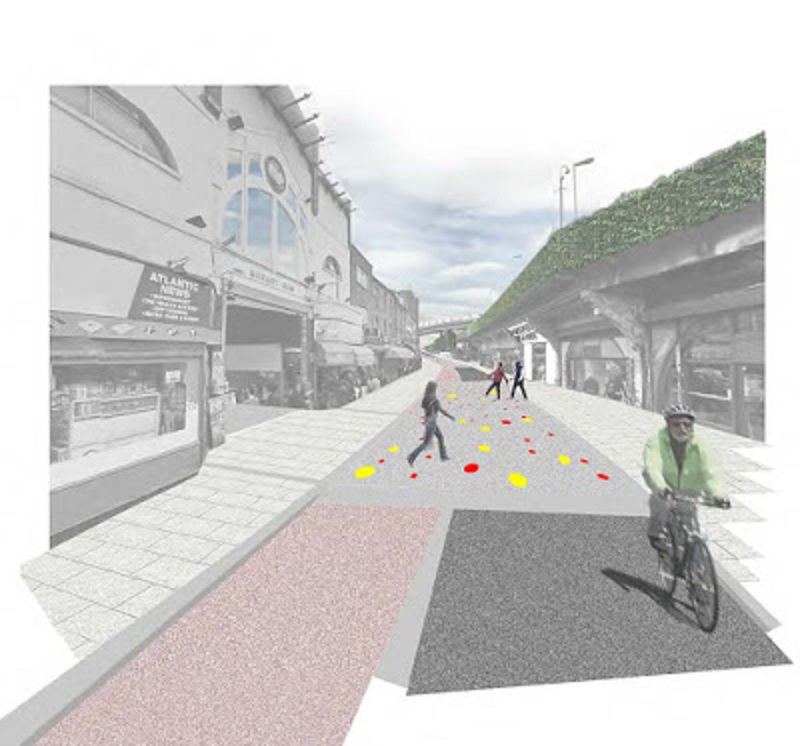 PLANS: Artist's impression of what Atlantic Road could look like.
Lambeth became the first London borough to declare a climate emergency in January.
A cyclist group in Lambeth welcomed the news, saying it will be paramount in improving the areas safety and cleanliness, whilst also helping businesses to thrive.
A spokesperson for Lambeth Cyclists said: "Lambeth has long claimed to want to be the most cycle friendly borough – the liveable neighbourhood will be a big step towards making that a reality.
"More importantly, this isn't just for people on bikes – low traffic neighbourhoods mean cleaner air and better conditions for walking too."
Feature image credit: Magnus Andersson www.magnus-andersson.com