Eight Fulham schoolgirls will get the all-star treatment as they compete in a premier league football tournament.
The girls, aged 10 and 11, from St John's Walham Green CE primary school in Filmer Road will proudly wear Fulham shirts bearing their names after making it through to the national finals of the annual Premier League Primary Stars schools' tournament.
The youngsters triumphed in the qualifying stages and will now be treated like top-flight footballers when they leave on May 21 for the finals staged at Molineux, home of Wolverhampton Wanderers.
PE teacher James Welch said: "The girls are dead excited!
"Some of them have their SATS next week so we need them to focus on that, but we heard from the Premier League is that this is going to be the biggest and best occasion."
Mr Welch explained that the day before the event the team and their parents will be travelling up and the next day a bus will take other friends, family, fans and the boys' team up to cheer on the girls.
"To be honest I'm probably more excited than them, it's the best sporting opportunity I've been involved in. I'm super proud of them, I think it's so great that they get to be a Premier League player for a day!" said Mr Welch.
"We're not putting too many expectations on the girls. They're all technically very good and getting there is a result in of itself. I'm sure it'll be brilliant either way!"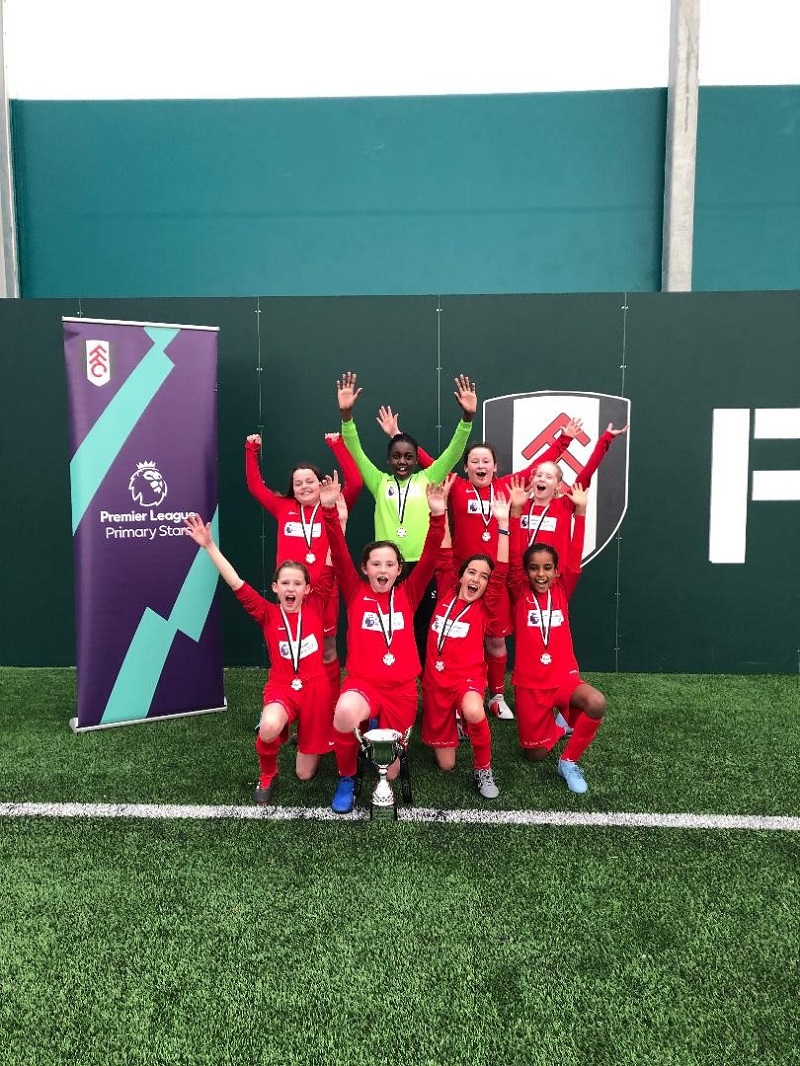 TOP FLIGHT: The victorious team will be premier league footballers for a day.
Fulham have provided the team with a special coach and they've been training every Wednesday in the run up to the match.
Whilst only a couple of the girls have aspirations to be professional footballers, the school are looking to build up the number of grass-roots girls' teams, Mr Welch explained.
The girls will stay overnight in a hotel, change in the professionals' dressing rooms, then walk down the tunnel and run out on the pitch in their Fulham kit to represent the Whites as the Premier League anthem plays before taking part in the finals, refereed by Premier League officials.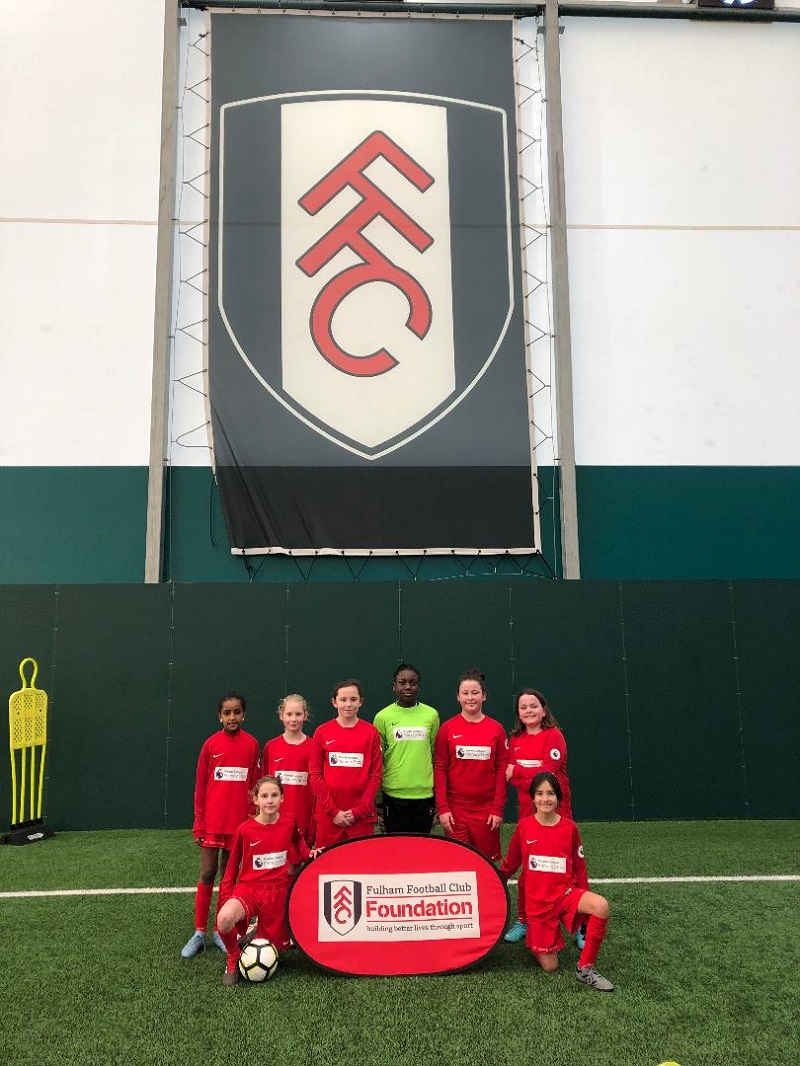 READY TO GO: The team have been given a special coach to prepare them for the final.
The St John's team made the final after a record of four wins, three draws and one defeat in the early rounds, culminating in a match against Cleeve School of Weybridge, who were undefeated.
Now the team will set off on their all-expenses-paid trip to Wolves to take part in a national competition against 39 other school teams, representing the 20 Premier League clubs in U11 mixed and U11 girls' categories.