A heartbroken newly-wed and mum-to-be has issued a desperate plea to be reunited with her engagement ring before she gives birth to her first child.
Alexa Suranyi lost the white gold and diamond band, engraved with her and her husband's initials, in Wimbledon back in February and has spent the last few weeks frantically searching for it.
Mrs Suranyi, originally from Hungary, resorted to putting up missing posters in a bid to track down the precious piece of jewellery.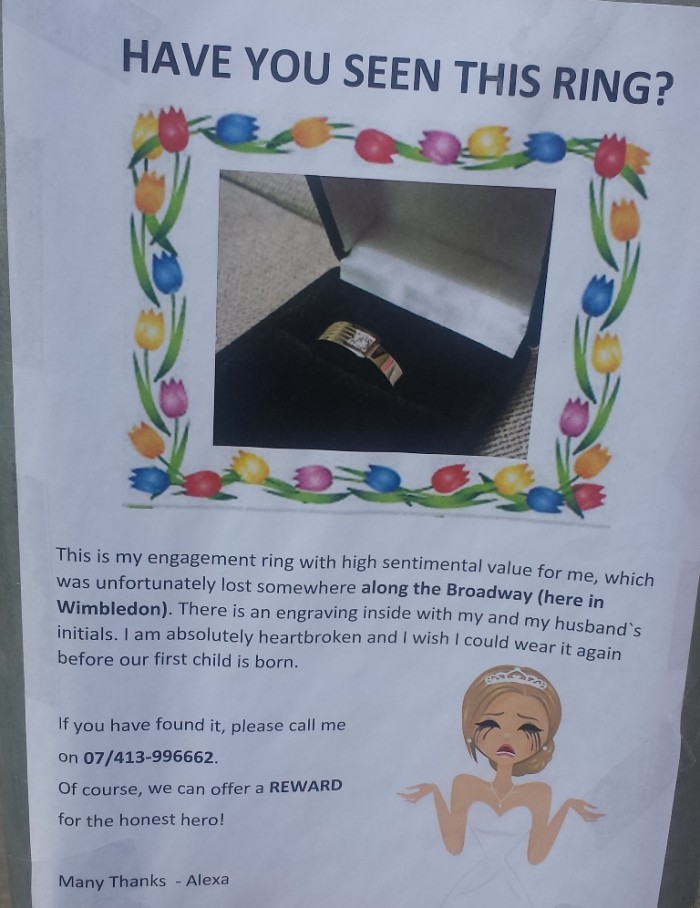 HAVE YOU SEEN THIS RING? One of the posters put up in Wimbledon

The sign reads: "I am absolutely heartbroken and I wish I could wear it again before our first child is born."
Mrs Suranyi, 29, told SW Londoner that the ring has huge sentimental value to her as it marks the moment her husband first revealed his romantic side.
She said: "It would mean everything to me getting it back as it was a really romantic proposal.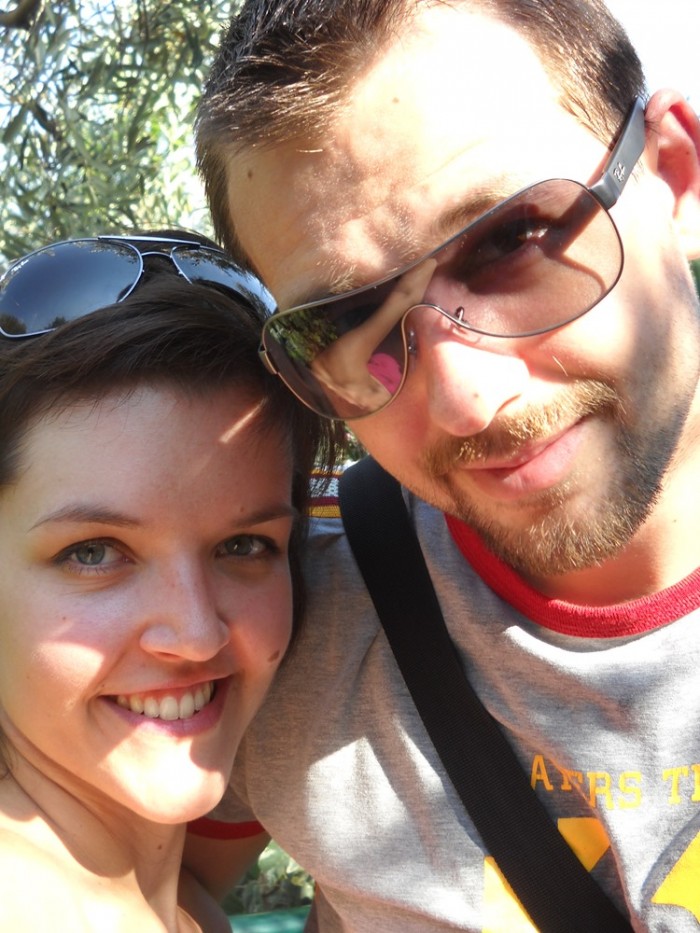 She explained how her husband masterminded it during a midnight stroll across a Budapest bridge in June.
"I just wanted to walk to the other side of the bridge so I wouldn't feel the cold from the river and he said 'no let's stand here for a while'," Mrs Suranyi said.
"He proposed after that I cried and we spent an hour on that bridge, which just flew over, and I didn't feel the cold at all!"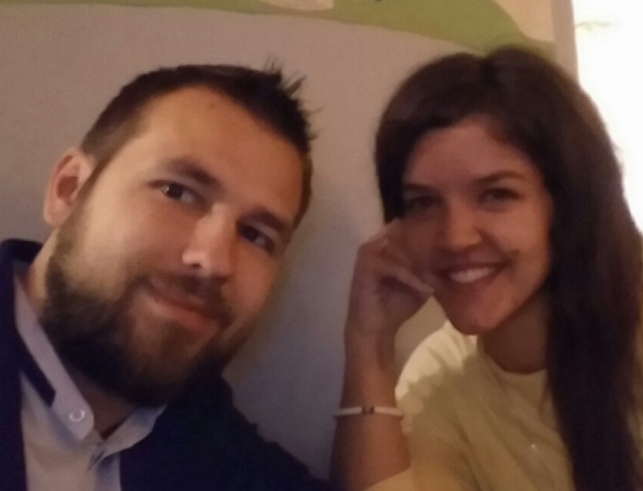 HAPPY COUPLE: Help them to be reunited with Alexa's engagement ring
The pair married just two months later in their native Hungary before relocating to Wimbledon and she is now three months pregnant.
She believes the ring fell from her hand somewhere between Nando's and Majestic Wine Warehouse on Wimbledon Broadway.
They contacted the police and South West Trains regarding it, but are now hoping that the posters, and the promise of a reward, might help them find it.
Mrs Suranyi said: "If someone has found it or does find it I would ask them to imagine my situation – that they are a freshly-married woman who has recently discovered she's pregnant.
"I am very optimistic that we'll find my ring. Since we moved to Wimbledon I have never been disappointed in this area and the people here and I am sure that we will have a happy ending!"
If you find the ring, contact Alexa Suranyi on 07413 996662