Lonely Londoners can wash down a free turkey dinner with a pint at The Alexandra in Wimbledon on Christmas Day.
The managers at the popular SW19 pub are offering a free Christmas meal to anyone who might otherwise spend the festive period alone.
The Wimbledon Hill Road boozer is targeting the issue of loneliness that can be especially hard around Christmas.
"The free meals have been fundraised through donations by customers which makes it a real sense of community, it's all about the spirit of Christmas," said Sarah Dore, who manages the pub with her husband Nick.
"It's not about not being able to afford it or that they have nowhere else to go."
If you're alone on Crimbo day, don't be. Come to the Alex, we'll give you a FREE turkey roast & buy you a beer. No strings, just come. pic.twitter.com/MW7NaIqpWM

— The Alexandra (@TheAlexSW19) December 7, 2016
A handful of people have already responded to the offer but the pub's initiative has snowballed on Twitter – receiving more than 1,900 retweets.
"The coverage has been very surprising," said Mrs Dore.
Young's Brewery and other suppliers have also been on board to support the initiative.
Mrs Dore said: "It's for people who would otherwise be on their own and would like some company.
"We've had a handful of people but quite a few more people are expected to join us, but if people can let us know before it would be great.
"But they can still decide on the day."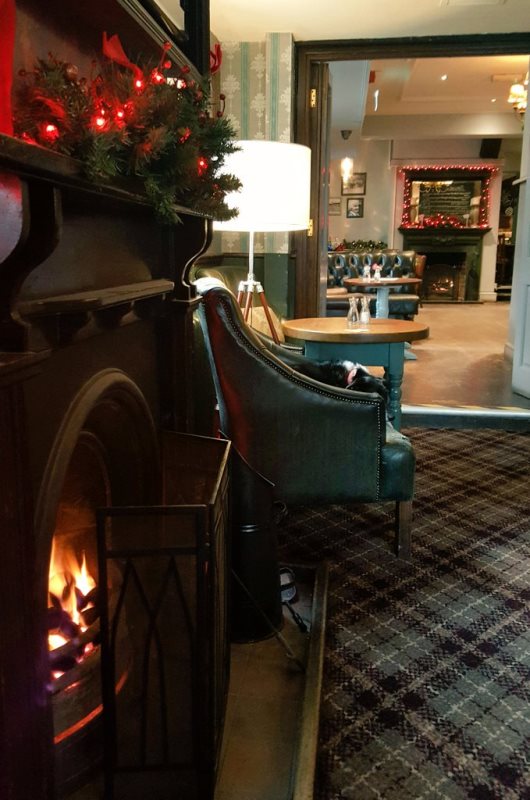 HOMELY: Getting into the true Christmas spirit
The pub has four separate bars allowing them to be able to offer the free meal alongside their regular customers.
"We are still offering the usual Christmas day for paying customers," Mrs Dore said.
"It's a lovely day with carols and open fires."
The pub have offered a free drink during previous years to those expecting to spend Christmas Day alone, but this is the first year the alehouse has gone one step further and offered a meal free of charge.
To get in contact visit http://www.alexandrawimbledon.com/contact/.