Opinion among Tooting shoppers was split today over whether it was right for Iceland's 2018 Christmas advert to be banned from television.
As the countdown to Christmas begins, retailers are beginning their push to have the most successful and talked about TV advert.
This year, however, Iceland's has been banned because of fears that the message it conveys about the destruction of the rainforests is too overtly political, breaching rules on these messages not being conveyed in broadcast adverts.
Tony Buckley, 56, a self-employed fish tank cleaner from Earlsfield said: "It's a bit weird really, goes away from Christmas."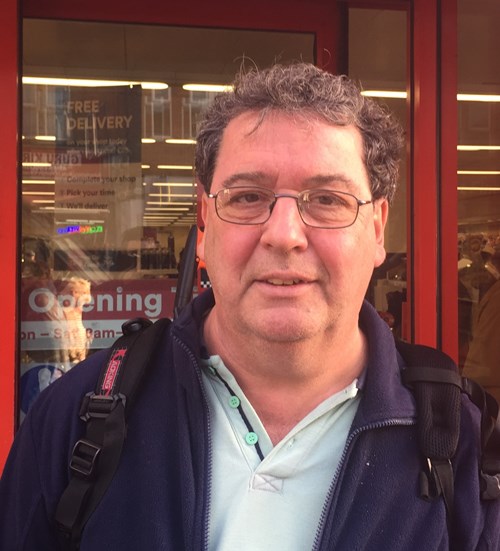 UNCERTAIN…Tony felt the ad was weird
The advert shows a small girl being joined in her bedroom by an orangutan with a rhyme, being read by the actress Dame Emma Thompson, expressing her irritation at the animal interfering with her possessions.
Prominent in the video is a bottle of shampoo, made using oil from the Amazon rainforest and the main theme of the advert.
The video then cuts to a darker scene of the orangutan's habitat being destroyed for resources with the rhyme expressing the creature's fear and desperation, after which they are seen hugging in the girl's bedroom.
Before showing the Iceland logo, the clip pays tribute to the 25 orangutans it claims are killed every day.
Advertising body Clearcast reportedly decided the advert could not be cleared to run on TV because it is too political, which breaches the rules of the Broadcast Code of Advertising Practice.
However, the advert was released today on social media.
Retiree Krish Saxena, 79, from Mitcham said: "It's taking the fun out of the occasion, unnecessarily related to politics."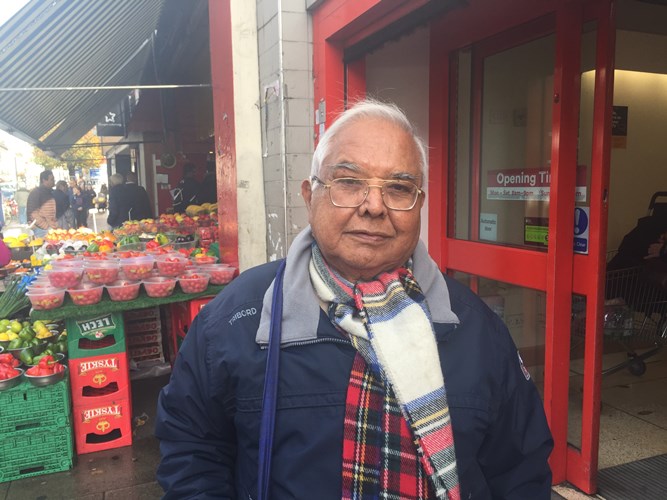 NO FUN….Krish felt it missed the festive spirit 
However, others support the decision as Christmas becomes ever more commercialised.
Andrew Telfer, 66, from Tooting, also retired said: "They're trying to profiteer, lots of companies do that."