Five people are trapped and 40 injured after a tram overturned in Croydon this morning.
Police on the scene said the tram derailed just after Addiscombe tunnel as it was turning the corner towards Sandilands Tram Stop in Addiscombe Road at around 6am and were on the scene at 6:10am.
London Fire Brigade were called at 6:04am to an overturned tram in Addiscombe tunnel – with eight vehicles and 70 firefighters now in attendance.
Deputy assistant commissioner, Andy Roe, said: "Firefighters have released a number of people and two people remain trapped. All the emergency services are working closely together to help those involved in this incident."
There are also multiple air ambulance teams on the scene supporting the ambulance service.
We have multiple teams on scene supporting @LDN_ambulance @LondonFire with the tram incident at #Sandilands https://t.co/ydaGvhMWAq

— London's Air Ambulance Charity (@LDNairamb) November 9, 2016
Peter McKenna, Deputy director of operations at London Ambulance Service, said: "We were called at 6.13am to an incident at Addiscombe Road in Croydon.
"We have had a number of resources at the scene, including ambulance crews, advance paramedics and single responders in cars.
"We have treated a number of patients and over 50 have been taken to hospital.
"We are still on scene and more information will follow when we have it."
A St George's University Hospitals NHS Foundation Trust spokesperson said the Tooting hospital is treating 20 people, with four of those seriously injured.
A Met spokesman said:  "Police were called to an overturned tram at 6.10am and officers are in attendance."
The derailment came during torrential rain in London on Wednesday, November 9.
London Mayor Sadiq Khan said: "I am in contact with emergency services and TfL who are working extremely hard to get the situation under control and treat those who have been injured.
"My thoughts are with all those involved in this incident."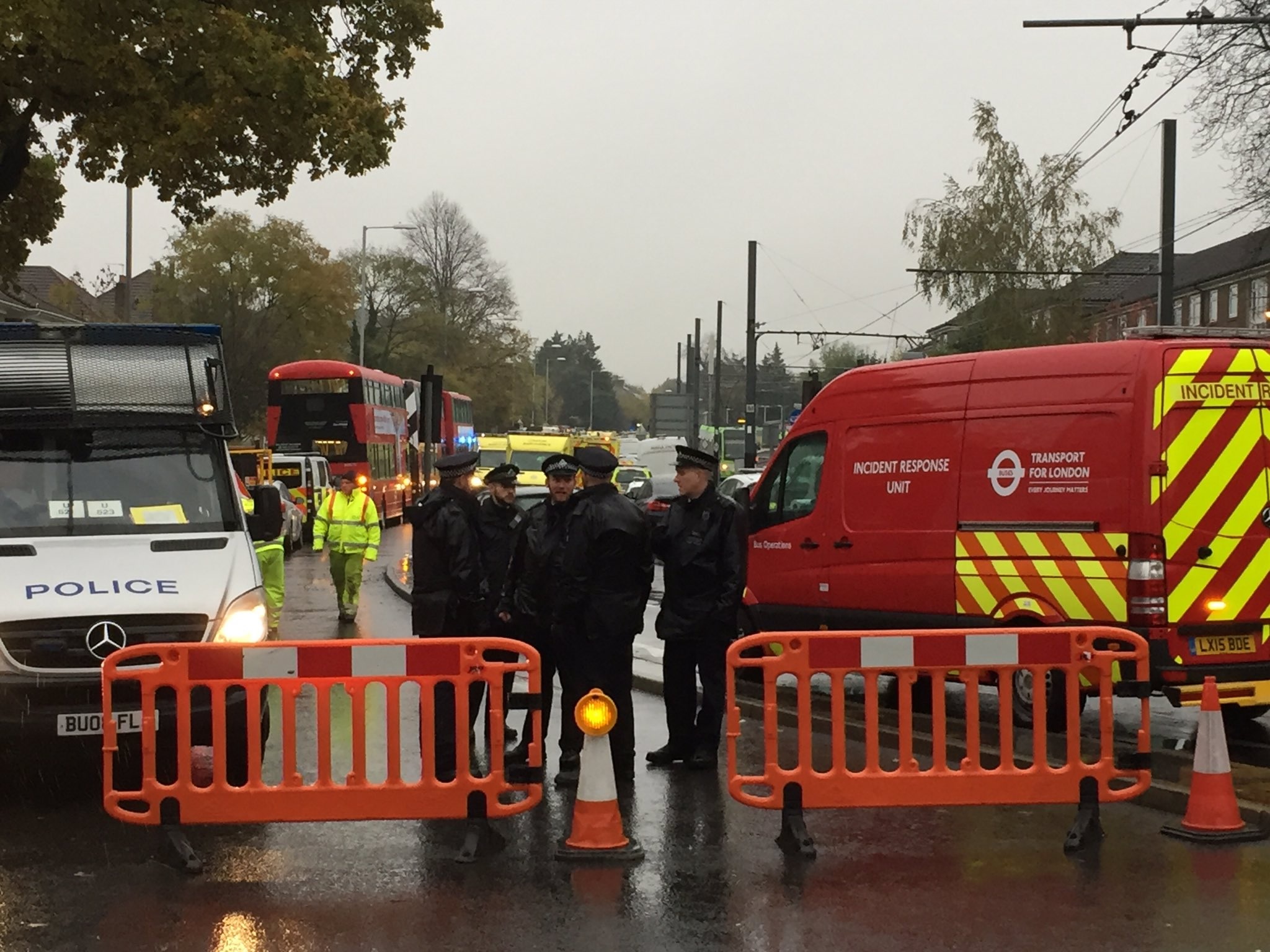 Several roads are severely affected and the public are being asked to avoid the area.
Croydon Central MP Gavin Barwell said: "Have been down to Sandilands. This is a very serious incident.
"Addiscome Road closed at both ends. Please avoid area if at all possible.
"Police tell me that people who are worried about loved ones should go to St Mildred's Centre on Bingham Road."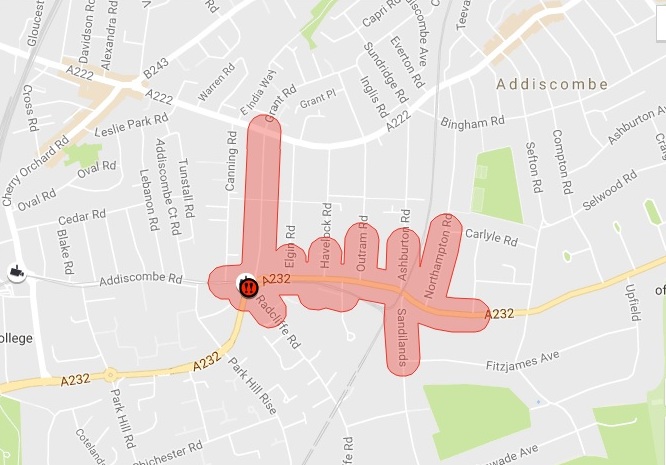 The British Transport Police said: "We are currently on scene at a major incident at Sandilands tram stop in Croydon.
"Officers are working to deal with a tram derailment, alongside colleagues from other emergency services.
"A number of people are believed to have been injured.
"People are asked to avoid the area.
"We will issue more updates as soon as possible."
Rail safety investigators en route to #Croydon tram incident to start gathering evidence on site.

— Tom Edwards (@BBCTomEdwards) November 9, 2016
Firefirefighters are currently dealing with an accident involving a tram at
the Sandilands tram stop Addiscombe Rd, Croydon. More to follow. pic.twitter.com/eOldKjajsu

— London Fire Brigade (@LondonFire) November 9, 2016
Conservative London Assembly Member for Croydon and Sutton, Steve O'Connell, said: "This is an awful incident in Croydon and my thoughts are with those who have been injured and those still trapped.
"I know the emergency services will be working hard at the scene and I'd ask everyone in the area to rally round and support them in any way they can this morning."
🚧 SANDILANDS 🚧 Emergency Services are dealing with a serious incident at #Sandilands tram stop. Please avoid the area #Croydoncops pic.twitter.com/xp4RPNxXI5

— Croydon MPS (@MPSCroydon) November 9, 2016
https://twitter.com/procrastinateur/status/796242158722437120
https://twitter.com/TfLTrafficNews/status/796248402577211392
No #Tramlink btw Reeves Crnr/ Addington Village / Harrington Rd. Addiscombe Rd clsd btw Park Hill Rd & Shirley Rd due derailment ps

— BBC Radio London Travel (@BBCTravelAlert) November 9, 2016
UPDATE: #Croydon tram incident – number of people injured; emergency services on scene dealing. Updates to follow. pic.twitter.com/EOrik674ja

— Metropolitan Police (@metpoliceuk) November 9, 2016
https://twitter.com/TramsLondon/status/796244518127497217
https://twitter.com/TfLBusAlerts/status/796268605239345152
Featured images courtesy of Hannah Collier, with thanks