Bosses at two LGBT+ venues in south west London are pleading with the government to cancel the 10pm curfew.
Both Bar CMYK in Wimbledon and the Royal Vauxhall Tavern (RVT) called on the government to lift measures which limit their opening times to 10pm.
Their appeals follow a dramatic plunge in revenue throughout the British hospitality industry, with RVT alone reporting £875,000 in revenue losses between March 28 and October 2.
RVT's CEO James Lindsay even said that the curfew could bring down some LGBT+ venues.
He explained: "The loss of potential revenue will create a crunch point.
"We're washing our faces at the moment, but washing our faces isn't good enough when you look at rent and high operating costs.
"I hope we will survive but we can do but our best to keep going."
Lindsay added that he is keen to support the mental health of its staff and performers, which he says has been crucified due to restrictions to performances and venue opening times.
Bar CMYK, which opened in March 2019, also suggested the 10pm curfew will result in a drop in footfall.
A spokesperson said: "Support from the community is crucial in keeping new LGBT+ venues alive and thriving."
They added: "The last thing we want to do is lose more spaces because of how important they are in creating a really safe space for the LGBT+ community."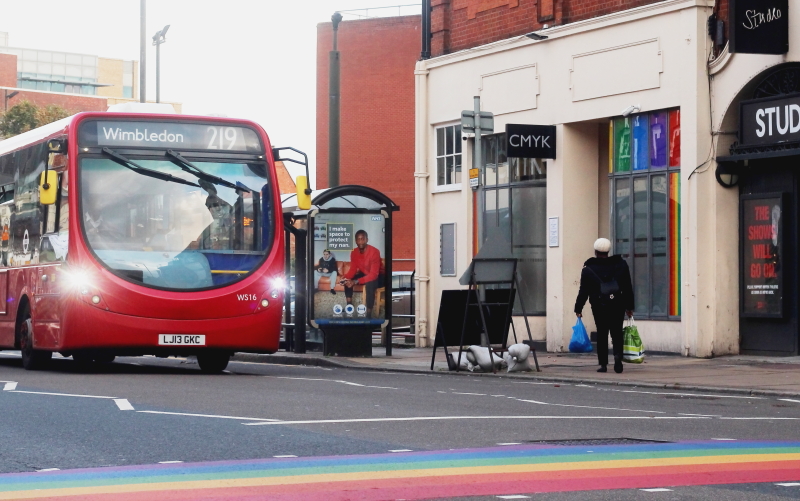 Both bars insist that staying out past 10pm is no less safe than visiting nightlife venues earlier on in the evening.
Lindsay explained: "The continual restrictions as to how the business operates and the social distancing measures in place means that pubs are some of the safest areas to be where you've got regulatory controls and licenses in place.
"The concern at the moment is that people after curfew are coming out into the streets and into people's homes as it's unregulated."
The bars are not alone in voicing criticism towards the restrictions.
Jeremy Joseph, who owns the G-A-Y chain, today launched a judicial review of the curfew.
Joseph's lawyers said in a statement that they have not seen any clear evidence for the decision to implement the 10pm curfew and further restrictions.
When Joseph announced the legal challenge on October 2, RVT tweeted in support.
The bar wrote: "RVT is restricted to a 4 hour window for opening.
"We wholeheartedly support Jeremy in challenging the Government and bringing them to account for targeting and damaging the night time industry."
In response to the Cancel the Curfew campaigns, a spokesperson from the Department of Health and Social Care said the curfew allows people to socialise while reducing the risk of failing to socially distance.
The spokesperson said: "Our measures strike a balance between saving lives by protecting our NHS and the most vulnerable and minimising the wider impact on the economy and schools.
"The latest data suggests a considerable rise in the infection rate following people socialising in hospitality venues serving alcohol in recent weeks, so we have taken immediate action to cut the transmission rate and save lives and will keep all measures under constant review."