Firms need more time to prepare for the expansion of London's Ultra Low Emission Zone (ULEZ) on 29 August 2023, according to business leaders.
The London Chamber of Commerce and Industry (LCCI) has asked Transport for London (TfL) and the Mayor of London to consider the current pressures on London businesses before expanding the ULEZ.
Firms in London have suffered from the pandemic, labour shortages and rising overheads, according to the LCCI, which represents firms of all sizes across every London local authority area.
LCCI Chief Executive, Richard Burge, warned: "Any policies that are rushed and fail to take into account the requirements of businesses will have short and long term consequences on our city."
The current ULEZ boundary operates on the North and South Circular roads, but the 2023 proposals cover most areas within the M25.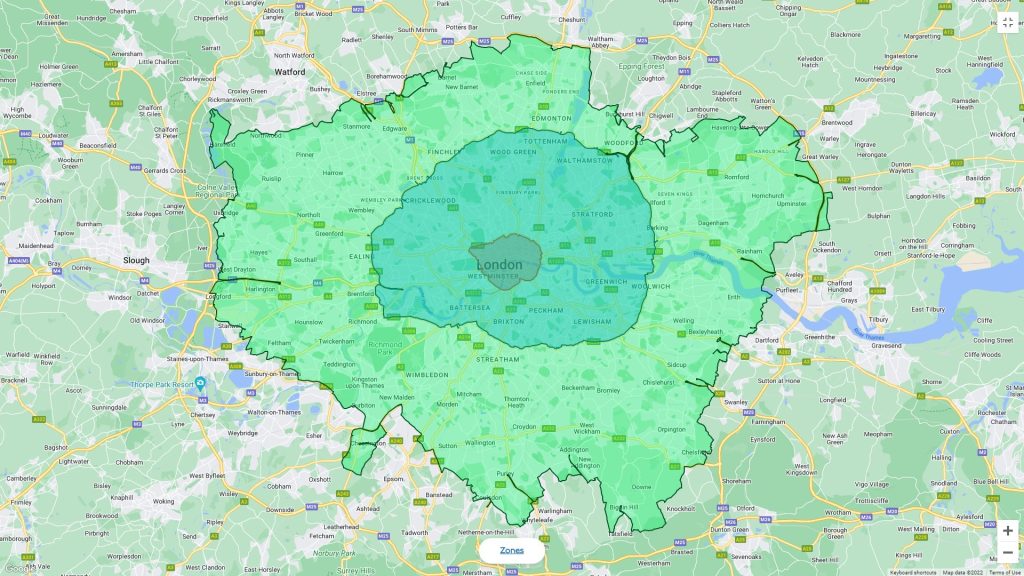 With 12 months to adapt, some small businesses may not afford the upfront costs of switching to ULEZ compliant vehicles.
A vehicle is essential for the operation of many businesses, and with global supply chain issues and Brexit negatively influencing delivery time, businesses may be at risk of being hit by the new ULEZ zone.
High demand for new and second-hand vehicles is also being exacerbated by limited supplies of semiconductor chips.
LCCI suggested TfL should allow businesses to use a non-compliant vehicle beyond the introduction of the new ULEZ if they have already purchased a compliant vehicle and are merely waiting for its delivery.
Despite these pressures, LCCI is keen for London's air quality to improve.
Research commissioned by LCCI and London councils reported air quality was very important to the capital's businesses, according to more than 1000 London firms surveyed.
Burge said: "We are very pleased to see that TfL and the Mayor of London are taking steps to reduce air pollution in the capital, but we urge both parties to consider the impact of these proposals on London businesses who are essential to the economy of our city.
"We hope the Chamber can engage further with both parties to represent the interests of London businesses."