Valentine's Day is an opportunity to celebrate love and togetherness and shower loved ones with gifts and booze.
Restaurants offer tantalising themed menus, flower shops stock up on roses and men across the country desperately scour the internet at the last minute to find something romantic to do with their partners.
But what about those single people who would rather not have the pink and red of Valentine's shoved down their throats and just fancy a good moan?
Step in, Down with Dating.
The anti-Valentine's event focuses on the more negative side of love, allowing people to air their pet hates to complete strangers.
It's run by Feeling Gloomy a company which, unsurprisingly, holds events aimed at more melancholic audiences.
The night includes a number of activities including Speed Hating, a spin on speed dating in which people complain about things that bug them.
Blind Hate soon follows, where people stand on stage and one of them asks bizarre questions such as "If we went out and I left you which of my pets would you kill?"
The night also includes a wall of shame which people pin a picture of themselves to a wall and others leave notes on it and, as you can probably guess, they are not always complimentary.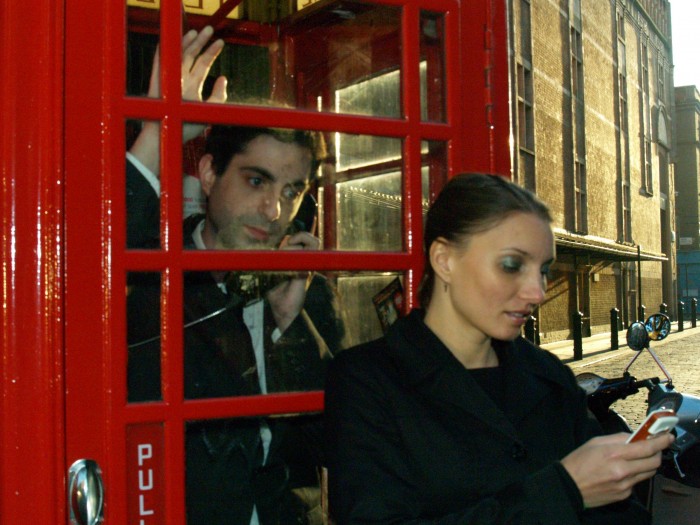 AWKWARD! This couple don't dig dating
Event promoter Carl Hill revealed to South West Londoner how the idea of Down With Dating came from a rejection of traditional Valentine's celebrations.
"The genesis of it came from having some free tickets to a dating night once and then trying to be the antithesis of that," he said.
"It's more about having fun, it's quite light hearted."
Their original idea was Speed Hating but once they saw how popular it was, Feeling Gloomy developed it into a spin-off event which is now in its ninth year.
Carl feels the popularity of Down with Dating stems from its uniqueness, while he believes people are always eager to find new things to do.
"It is one of those things that people rediscover and people are always looking for something different to do," he said.
Since its inception, technology has developed apps such as Tinder which rival events aimed at singletons however Carl insists there is still room for these kinds of quirky events.
"It caters for a segment of the market even in the days of Tinder and Grinder," he said.
"It caters for a segment of the market even in the days of Tinder and Grinder."
"We've had people who are avid users of Tinder who have come along, so there's still a demand with it even with all these devices where you can meet people online.
"Eventually you've got to meet people face to face anyway, so you may as well meet a few in one go and have some fun."
While the night itself is good fun, it has unexpectedly lead to plenty of dates and relationships for those with an initially gloomy outlook.
Down with Dating hits London over two nights this week, at The Phoenix, Cavendish Square on Wednesday and a Gay Down With Dating event the night after at The Vauxhall Griffin.
Pictures courtesy of Down With Dating, with thanks