A modernised library and new cinema will open in West Norwood tomorrow following the completion of a £3million investment project by Picturehouse Cinemas and Lambeth Council.
The partnership has created 25 new jobs, with Picturehouse Cinemas providing the funding for remodelling and refurbishing the previously deteriorating building on Norwood High Street.
The venue is now wheelchair accessible and has doubled in size, creating space for 35,000 books, four cinema screens, a bar, a café, a restaurant and a community room for hire.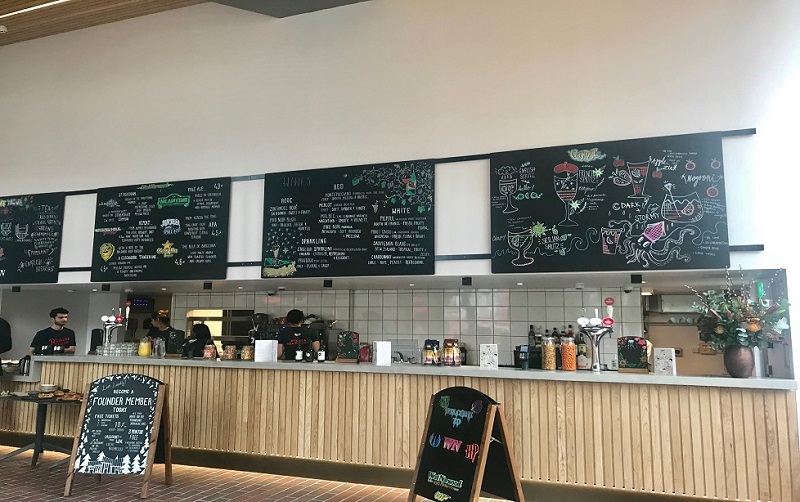 TRANSFORMED: The cafe space in the refurbished building
Lambeth cabinet member for equalities and culture, Councillor Sonia Winifred, said: "This is a huge achievement and it's going to be a wonderful partnership with the cinema and the library."
She added: "I first entered this building in 1981 as a library assistant and in 2018 to see this transformation, it's unbelievable. We've had our ups and downs, but we finally did it."
The new library space provides 30 computers, free wifi, dedicated study and children's areas as well as specialist equipment for people with dementia, visual impairments and learning difficulties.
Lambeth service manager for libraries and archives, Susanna Barnes, said: "We're delighted to be back in this building because it's spacious and it's beautiful. I think it's going to be a really popular library and really drive up use."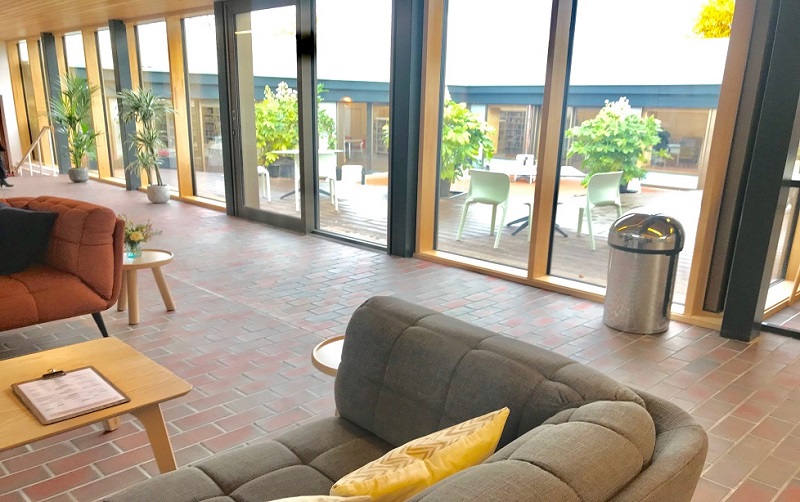 COSY: The building will open tomorrow
The new state-of-the-art cinema has a total of 559 seats, which all recline and have cup holders, with the biggest screen seating 221 people.
Every screen has an infrared system to play visual description narration tracks through headphones for blind or visually impaired people, when available from the film's distributor.
The location of wheelchair spaces has also been given consideration, with spaces made available in the middle of screen two and three, and at the back of screen four.
Programming for the cinema will include mainstream blockbusters, independent films and special sessions for toddlers, people with autism and dementia, and the over 60s.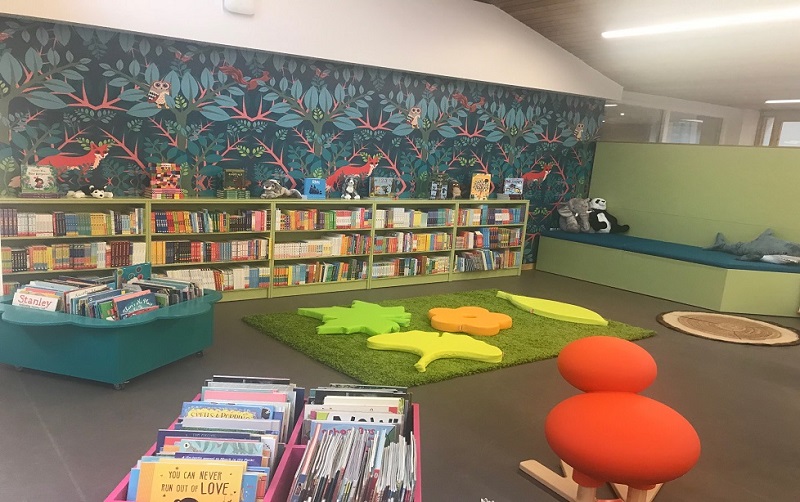 FUN FOR ALL: A dedicated children's space in the library
Clare Binns, joint managing director of Picturehouse Cinemas, said: "It's always been important for our cinemas to be at the heart of the neighbourhoods we open in and we're excited to be working with West Norwood library to create a new and vibrant hub for this wonderful community."
The building, which was first opened in 1969 by Princess Margaret, has kept some of its original features, including the ceiling, tiles and courtyard.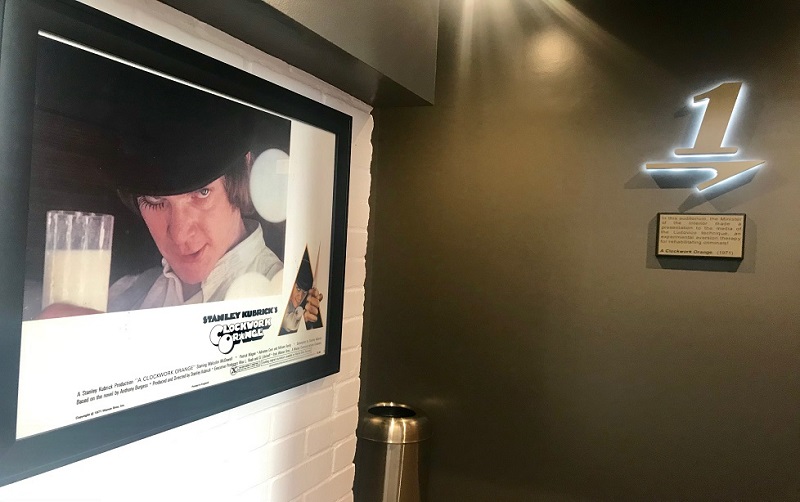 HISTORICAL: Scenes in A Clockwork Orange were filmed in the building
It also retains its cinematic history with several visual references to fact that in 1971 director Stanley Kubrick used the building to shoot scenes for his classic film A Clockwork Orange.
For the library's opening hours see lambeth.gov.uk/places/west-norwood-library.
For the cinema's opening hours and schedule see picturehouses.com/cinema/West_Norwood.