A couple paid £3,000 to fly a street dog from India to Britain only for it to escape after it landed at Heathrow.
The adorable white-haired hound named Gobi fled into the streets around the airport after his flight landed and was moments from being handed to his new owners.
Amazingly, Gobi was caught after six days on the run and was reunited with his owner Judy Kemp.
A team effort from DogLost West London, Lost Dog Recovery UK South and Hounslow Animal Control saw one-year-old Gobi re-captured after a six-day jaunt around Feltham.
Gobi was rescued as a two-month-old puppy from the streets of Patiala, India, in October 2019.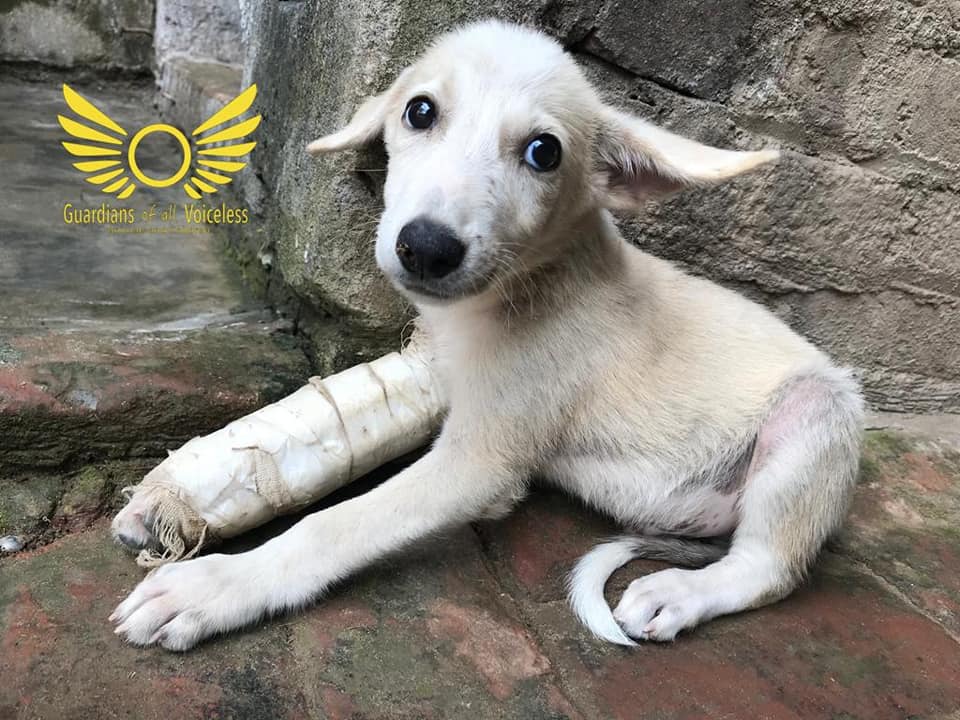 Guardians of All Voiceless, an India-based non-profit focused on bettering street animals' lives through its global adoption programme, took Gobi in after a scooter run-in left him with a compound fracture.
Gobi's adoptive owner, Judy Kemp, made contact after seeing a 'chance' Facebook post.
Judy said: "It was almost exactly this time last year that I first saw him as a puppy with a fractured leg.
"There was this picture of a puppy in the arms of an Indian man, so I queried and said 'What does it cost?'"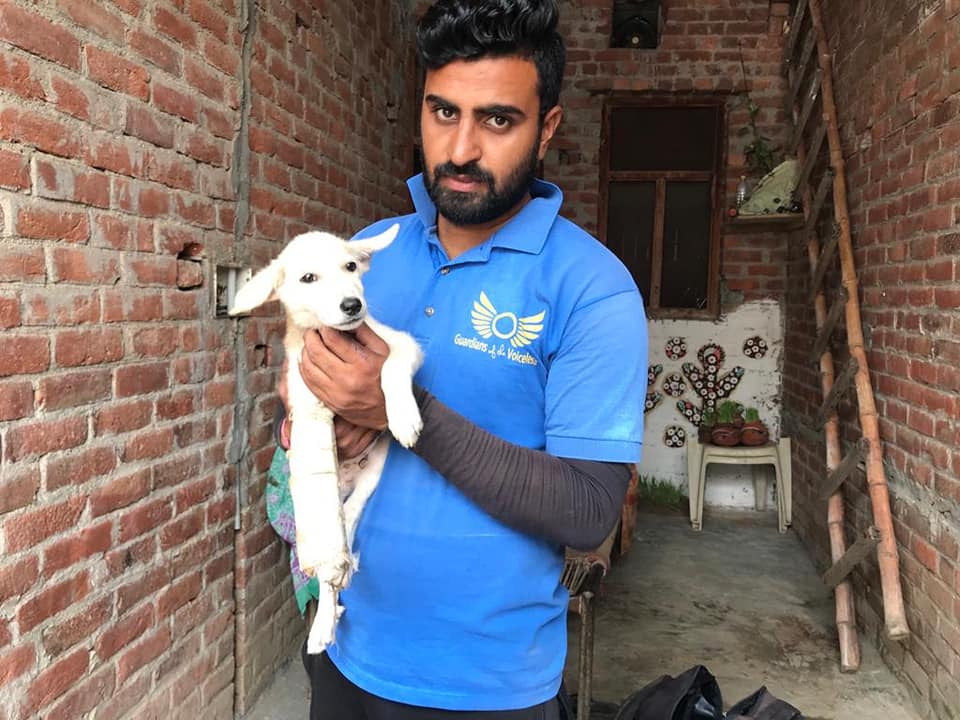 The transport costs tend to be around £1,500, but have risen post-lockdown, with Gobi's total fees estimated closer to £3,000.
Coronavirus also significantly delayed Gobi's journey to the UK.
Judy said: "Covid held it all up, from February or March there just weren't flights."
Pankaj Arora, the Field Manager and Co-founder of Guardians, said: "Many of our dogs were and are still stuck here waiting to go to their Forever Home."
Gobi finally left from New Delhi aboard a KLM Royal Dutch Airlines flight on September 21, arriving at Heathrow around 4.15pm on September 22, following a stopover in Schiphol, Amsterdam.
Covid-19 regulations were partly behind Gobi's escape from Heathrow Animal Reception Centre, with the handover happening outside around 8.30pm.
Judy said: "Even a pet animal probably isn't very happy after flying in an aircraft hundreds of miles, and this one was very scared, he was just cowering in the back of the crate and suddenly he was gone.
"We were standing there, our little dog from India was running around the streets, and we really didn't know what to do."
"It's something you only do once in your life, so you're not really prepared, and when it suddenly all went wrong, we were all horrified, but thank goodness to the charities.
"I was thinking 'He's only a baby, he's too thin, he's got no food.'"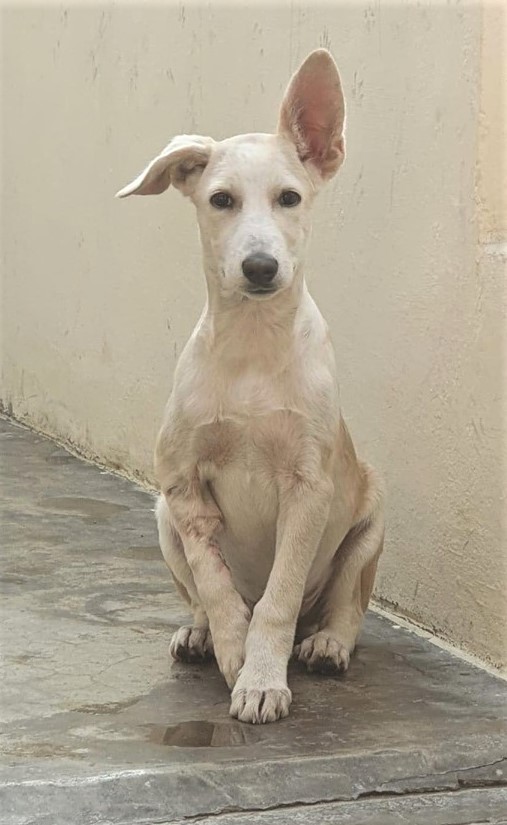 Posters put up by Gobi's owners and DogLost volunteers led to sightings at locations including Bedfont Lakes and the A30.
Judy said: "Every time he was seen, we were so grateful and then a few hours later you think, 'He might have crossed a road."
A trap containing a live-feed camera and 'high-value food' such as Bolognese was set up in Cisco Business Park on September 27, after four sightings there.
Judy said: 'Food is very important to Gobi, the trap was bound to work eventually."
Nicola Scriven, Co-founder and Volunteer for Lost Dog Recovery UK South, successfully trapped Gobi at 3pm on September 28.
She said: "He was very nervous to start with, I spent 25 to 30 minutes, just me and him, making friends, before we decided to remove him.
"The moment of relief was once he was inside the vet's, it's always a worry until they're inside four walls."
Hounslow Animal Control assisted Gobi to the vet, who administered painkillers for his leg.
Cllr Katherine Dunne, Cabinet Member for Communities and Climate Emergency, said: "It was a great team effort."
Gobi went home on September 29 and is adjusting to life in Bedford with Judy and her partner, Peter Fitt.
Judy commented: "Considering that he's a street dog from India, he's doing pretty well.
"He's clearly not house trained but we're getting there, and scrubbing the carpet in the meantime.
"He's very curious about everything, he watches us all the time and keeps looking out the window."