A shock electrical explosion injured one man and left others 'confused' on Oxford Street last night.
An area between Oxford Circus tube station and the New Bond Street junction was closed to vehicles and pedestrians as police investigated a blast that occurred outside the New Balance store at around 7pm.
Shops such as River Island and Uniqlo temporarily closed as shoppers were redirected.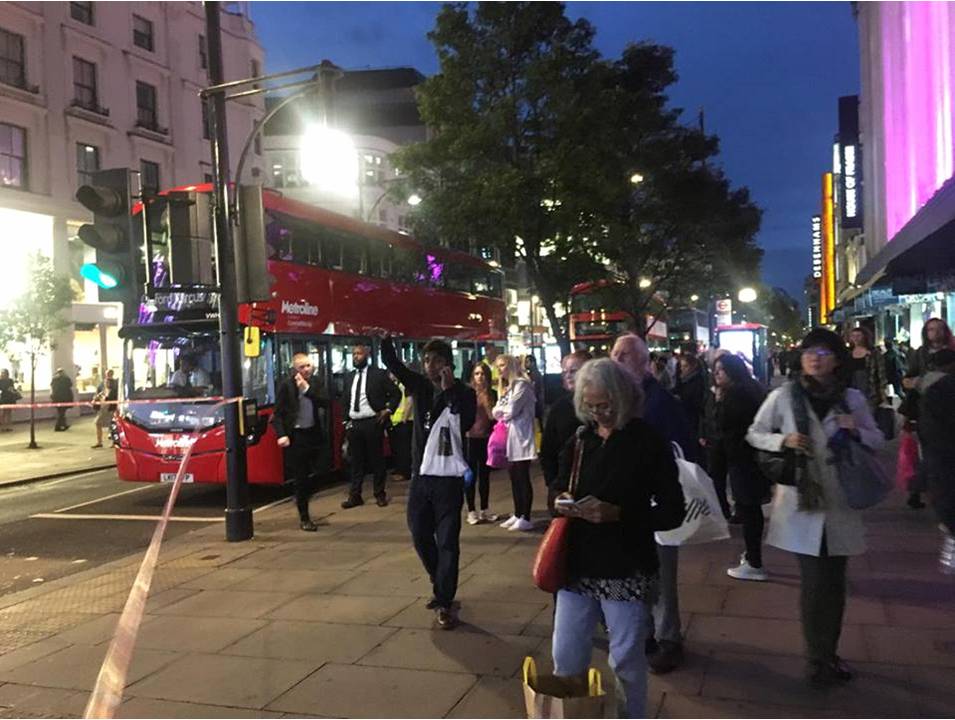 IN SHOCK: Shoppers watch the emergency services deal with the fire from behind the police cordon
Buses, including the 390 service between Victoria Bus Station and Archway, were forced to cancel services after the road closure briefly disrupted their routes, and passengers were evacuated.
Margaret Carroll, 55, a care worker from Surrey, was shopping in John Lewis during the incident and security stopped her from using the Oxford Street exits.
"I was more worried and anxious than scared," she said.
"People seemed confused, particularly because police had closed the road."
Mrs Carroll also helped to reunite a young German student with her school party after she got lost from her group in the confusion.
After UK Power Networks arrived to deal with the blast zone, the cordoned area was reduced shortly after 8pm, allowing businesses to reopen.
One Zara employee, who wished to remain anonymous, noticed a reduction in the number of customers.
"Usually this store is packed until closing time," she said.
"I think people thought it was a bomb."