From Miss Jamaica to Apprentice candidate, Brixton's April Jackson has now realised her dream of becoming a restaurateur.
Miss Jackson, 26, lost her bid to become Lord Sugar's partner when she was fired from the last series in episode six — but she didn't let rejection dampen her spirits.
The Jamaican national recently launched her café, boutique and rum bar — Three Little Birds — in Brixton, serving up a range of Jamaican inspired small sharing plates
Miss Jackson said: "Less Jamaican cook shop and more sexy Jamaican dishes on a plate."
Miss Jackson wants to celebrate her island's cuisine, music and talent, while giving guests the opportunity to escape as they journey to the Caribbean.
The hands-on restaurateur developed all of the recipes herself and, due to the recent illness of her head chef, has even been running the kitchen for the past three weeks.
Miss Jackson said: "I don't know how anyone runs a restaurant who can't cook because if I didn't know the menu, I would just be held hostage right now."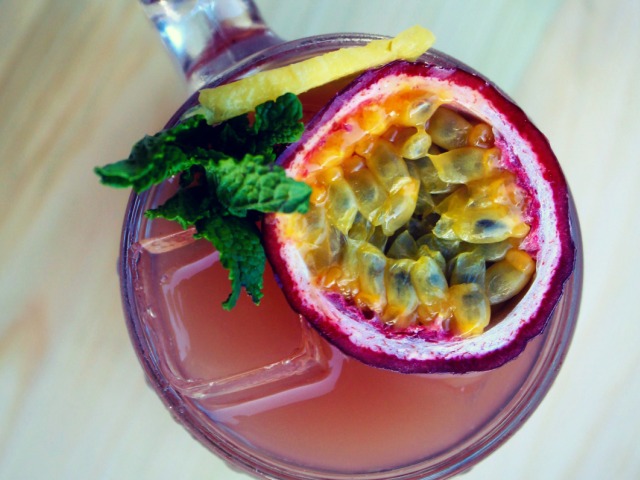 YES PLEASE! Escape to the Caribbean at the rum bar 
Despite feeling her stint on The Apprentice didn't provide her with any additional business skills, Miss Jackson appreciates the shows benefit as a PR platform.
She advises any future candidates to ensure they have all their ducks in a row before applying so they can maximise on the opportunities generated by the publicity.
Miss Jackson enjoys a close relationship with Olympic legend Usain Bolt, her neighbour in Jamaica, although he is yet to drop by the restaurant.
Images courtesy of April Jackson, with thanks