Thousands of runners dressed as Santa Claus jingled their way around Clapham Common to raise money for Great Ormond Street Hospital last weekend.
The London Santa Dash saw around 2,800 Santas take part in a 5km or 10km course in a bid to raise £300,000 for the children's charity on Sunday, December 4.
Participants who ran, walked, or even scooted in the near-freezing temperatures were rewarded with mince pies and mulled wine when they crossed the finish line.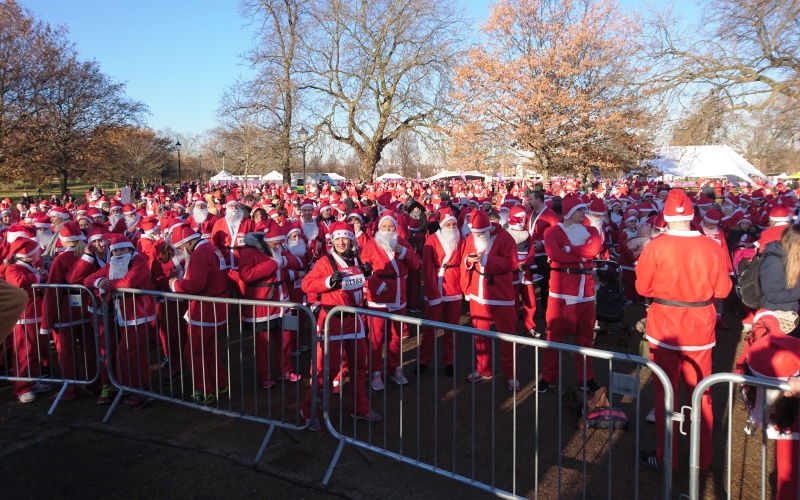 RUDOLPH'S RUNNERS: Participants turned up in their thousands 
Among the jolly joggers was five-year-old special guest Mia Vincent who walked the course with her family.
A patient at Great Ormond Street Hospital (GOSH), Mia was born with charge syndrome – a rare genetic condition that affects different parts of the body.
Mia's mum Claire Vincent said: "We signed up to The London Santa Dash because the hospital has done so much for Mia and we cannot thank them enough.
"Because of Mia's balance, just walking across the room is a challenge, so the Santa Dash was a big adventure for her and we are so proud of her for taking this on."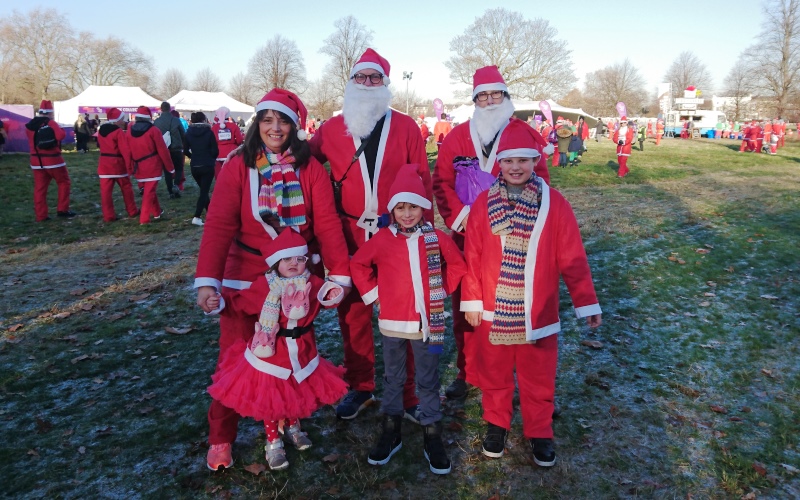 FESTIVE FAMILY: Mia with her parents, uncle and brothers 
Little Mia from Palmers Green officially kicked off the run by sounding the starting klaxon.
"Mia is such a determined little girl that she has overcome her difficulties to walk, run and climb, and we have all loved being part of this event," Claire continued.
To make the event even more magical, the jovial joggers all strutted their best pose for GOSH's first ever mannequin challenge before merrily proceeding to the start line.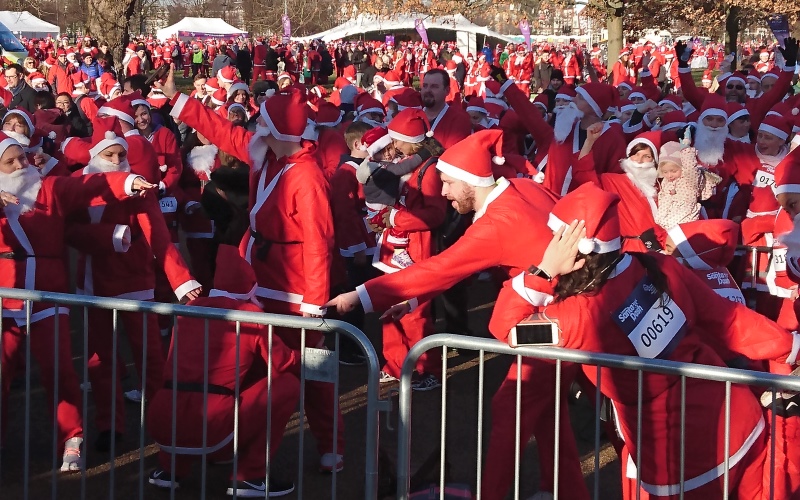 HO HO HO-LD IT: Merry mannequin challenge 
Great Ormond Street Hospital Children's Charity chief executive Tim Johnson said: "To see so many people put on their running shoes and Santa suits was wonderful.
"We'd like to say a huge thank you to everyone who has taken part and who is raising money to help seriously ill children from across the UK."
Formed in 1852, GOSH receives more than 268,000 patient visits each year.
To donate to GOSH click here.