The potential demolition of a library building in South Norwood which caused uproar within the community may be stopped thanks to its recent Open House listing.
The Open House Festival, an annual event celebrating the architecture and urban landscape of London and allowing members of the public to visit otherwise off-limits buildings, announced that South Norwood Library is one of their nine highlights.
The Brutalist building in which South Norwood Library resides was purpose-built in 1968 and has since been a much-loved part of Croydon's community, despite being dubbed as ugly by some.
However, in May 2021 it was announced that the library service will move to a new, smaller site nearer Norwood Junction station.
This, according to Friends of South Norwood Library, means the building is likely to be sold to developers and is under threat of demolition to make space for flats or shops.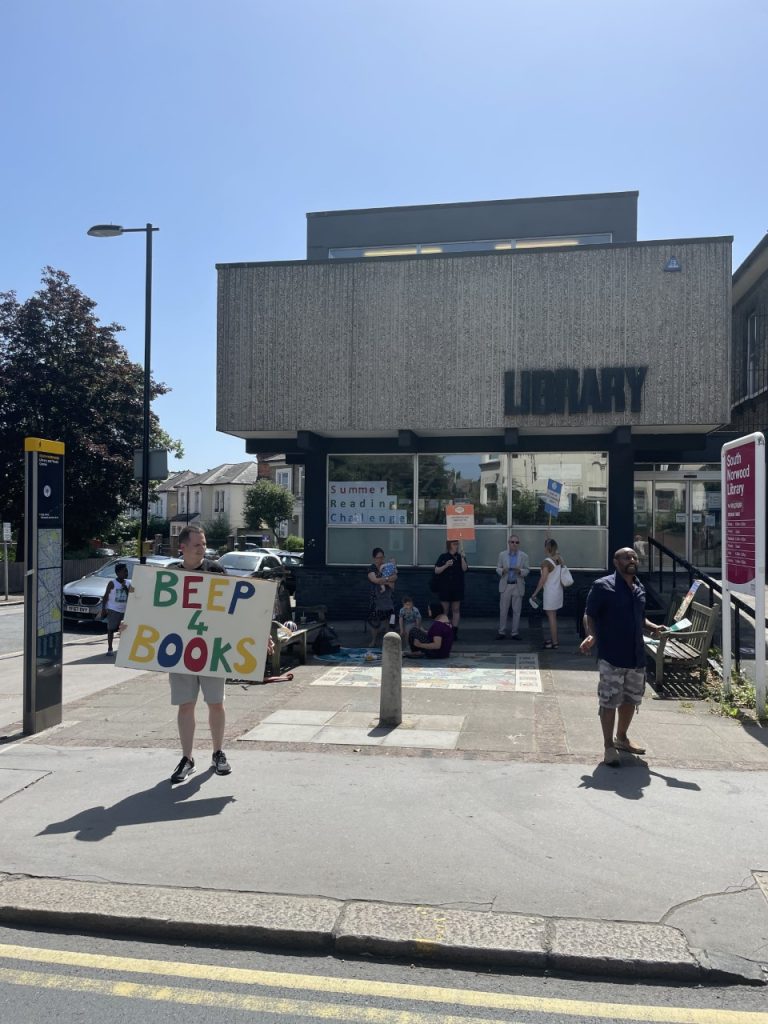 Verena Ammon, 33, has been campaigning against this decision, setting up a petition which now has over 1,000 signatures.
Ammon said: "The threat of it being sold off or demolished is quite high unfortunately.

"It would be terrible to destroy this building."
Ammon explained that the building has great architectural and historical importance, both within the community and around the country.
According to Ammon, there are not many buildings like the library anymore, and it acts as a safe space and a hub for the community.
However, this Open House Festival listing could potentially get in the way of any demolition plans.
Ammon said: "We're really happy that we've been included. It will affect the campaign as it shows how important the space is."
Other highlights on the listing include City Hall and The North Wing at St Bartholomew's 'Barts' Hospital.
Ammon, who works in HR and has no background in architecture or campaigning, tried to get the building listed last year but it was refused as it was not at that time vulnerable.
She is in the process of trying again.
Ammon said: "We are all fighting for good things to happen in South Norwood. It is a very overlooked area and has always been ignored by the council. This is how people feel and we have to do something about it."
An added string to the campaigner's bow is the release of the climate report a few weeks ago as destroying buildings in good condition is neither cheap, nor climate friendly.
And, with Croydon Council in financial trouble and wanting to be greener, this is something worth bearing in mind, Ammon added.
A council spokesperson said: "After South Norwood library moves to new premises nearby next year, we will consider community use among future options for the original council-owned building."
You can follow the campaign here.