A Tinder campaign to get young people in marginal seats to the polls launched in Croydon Central and other parts of the UK.
Charlotte Goodman, 25, and Yara Rodrigues Fowler, 24, created an automated bot with developers, which automatically urges people aged 18-25 to vote when they match on the dating app.
The pair raised £825 in just a few hours yesterday to expand the project, which aims to persuade young people across the UK to elect 'progressive alliance parties', Labour and Liberal Democrats in marginal seats.
Ms Goodman said: "I think that by talking to people on Tinder I have got more young people to talk to me than I would have in a week door-stepping.
"They're not so engaged in traditional methods of campaigning."
The project started last month when Ms Rodrigues Fowler started conversations with her Tinder matches on the final day of voter registration.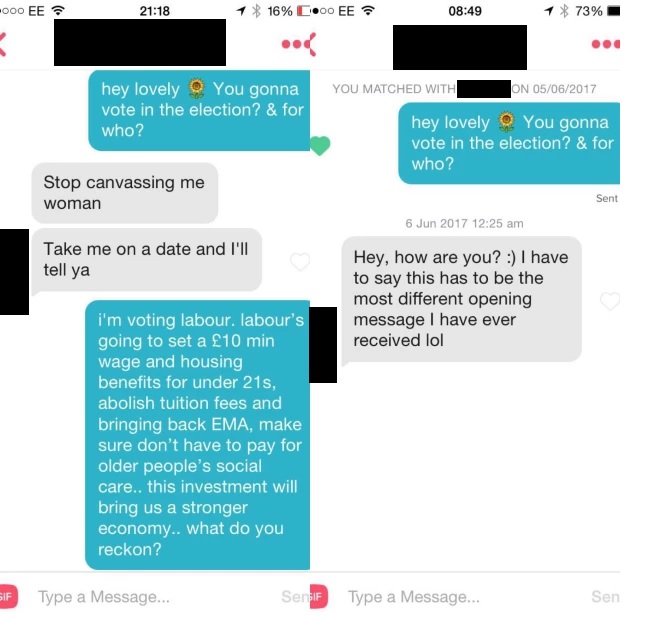 The bot sends automatic messages to matches encouraging them to vote
After a great response, the women worked with two coders, Erika Pheby, 23, and Kyle Buttner, 25, to develop software to do this autonomously.
The project works by automatically swiping right on men and women aged 18-25 in marginal constituencies, sending them a message persuading them to vote and telling them where their nearest polling station is.
The app is targeting a number of marginal seats across the UK alongside Croydon Central, including Ealing Central and Acton, Enfield North and Birmingham Northfield.
Figures have historically shown that young people are less likely to turn up and vote, with only 43 percent of 18-24 year olds at the polls in 2015 compared to 66 percent nationally.
Ms Goodman says that the responses they have received from matches on Tinder have been overwhelmingly positive so far.
She said: "I've been astounded by how much engagement it gets, people really do reply.
"I guess that's the thing about what notifications people look at on their phones, people do look at Tinder because it's exciting."
The pair raised £825 of a £500 target in around 4 hours yesterday to buy Tinder Plus, which allows them to have unlimited matches.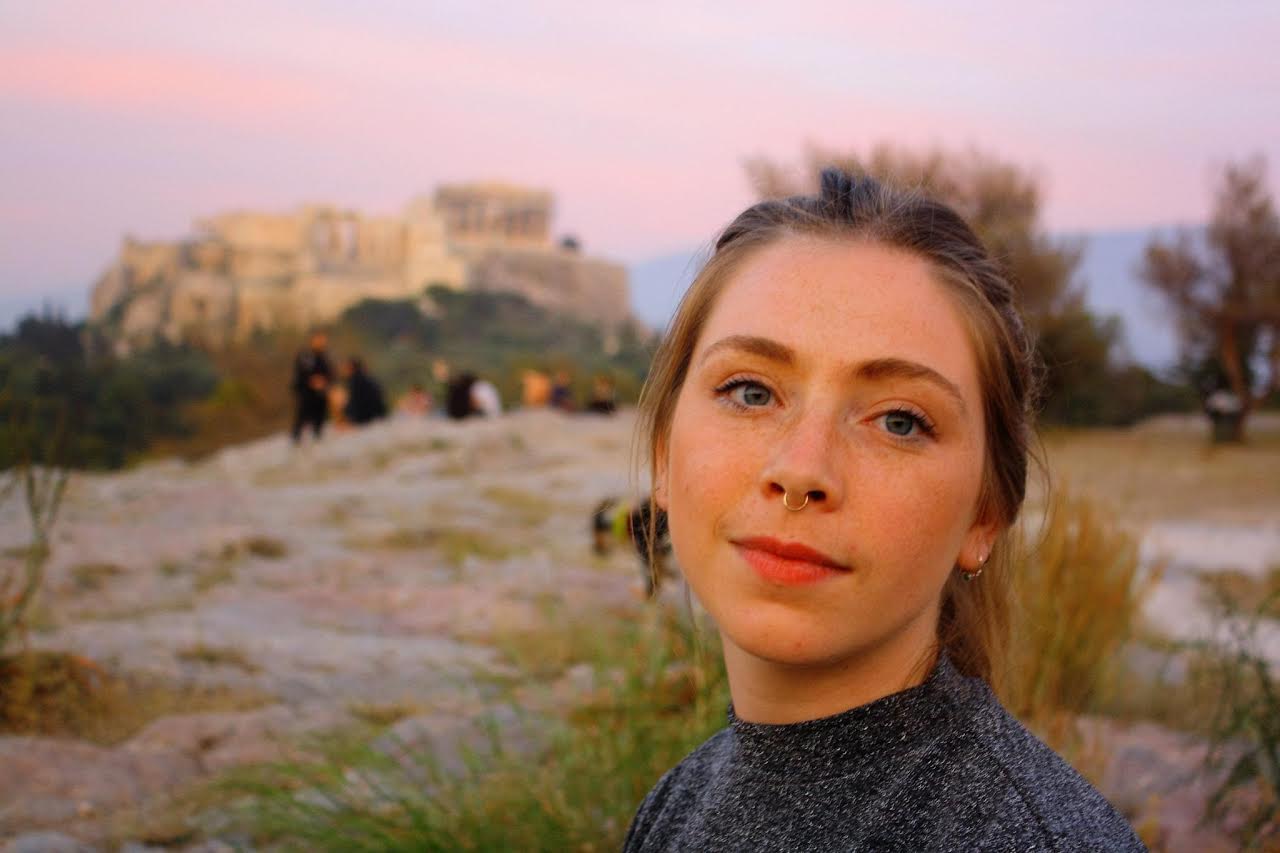 Charlotte Goodman, one of the bot's co-founders
They are currently recruiting people to volunteer their Tinder profiles for the project, with one post specifically asking for models to get involved because, as Ms Goodman said, 'the more matches the better obviously'.
This election has seen a rise in planned tactical voting, with information circulating on social media instructing people how to vote to prevent a Conservative majority.
Critics have said that this method goes against the principles of the democratic process.
Ms Goodman said: "I'm not going to rubbish the claims that it's undemocratic but as it is I think for us the priority is to diminish the number of Tory seats."