A number of MPs from Black, Asian and Minority Ethnic (BAME) backgrounds have criticised the Government for 'failing to respond' to the "life or death consequences of structural racism."
Speaking to SWLondoner, former shadow home secretary, Diane Abbott, shadow women and equalities minister, Marsha de Cordova, and Labour MP for Streatham, Bell Ribeiro-Addy, expressed concern at what they described as "attempts to downplay issues around race".
Their comments come amid the publication of a review by Baroness Lawrence, which concluded that structural racism was responsible for the disproportionate impact of the coronavirus pandemic on BAME communities.
The report, commissioned by the Labour Party, found that BAME people had been "overlooked, overexposed, stigmatised and under protected" during the first wave of the pandemic.
The impact of COVID-19 on BAME communities was laid bare last year when research from the London Assembly's Health Committee found that more ethnically diverse boroughs were connected to a higher number of deaths from the virus.
According to its data, in six boroughs where rates of deaths from COVID-19 were statistically higher than the London average in 2020, three were also higher in terms of ethnic diversity.
Brent recorded some of the highest mortality rates in the capital, compared to boroughs with a lower percentage of BAME residents.
In December 2020, the borough recorded 218.3 deaths per 100,000 of the population. It also had one of the most ethnically diverse populations, with 67.3% BAME residents.
Commenting on the disproportionate impacts of the pandemic on the BAME community, Labour's shadow women and equalities minister de Cordova told SWL: "The pandemic has exposed and exacerbated structural inequalities.
"We know that Black, Asian and ethnic minority people have suffered the worst fatal and financial consequences.
"In the first wave Black people were four times more likely to die of Covid and the second wave South Asian people were still twice as likely to die.
"Now, ethnic minority people are over twice as likely to be unemployed than white people, demonstrating the unequal economic impact.
"This is a consequence of structural racism. Overcrowded housing, precarious work, low pay, inadequate sick pay and huge health inequalities have cost Black, Asian and ethnic minority people their lives."
Research from Runnymede Perspectives has shown that of the first 100 NHS clinical staff to die from COVID-19, 60 with from a Black, Asian or minority ethnic background.
However, only 20% of NHS staff are from these backgrounds.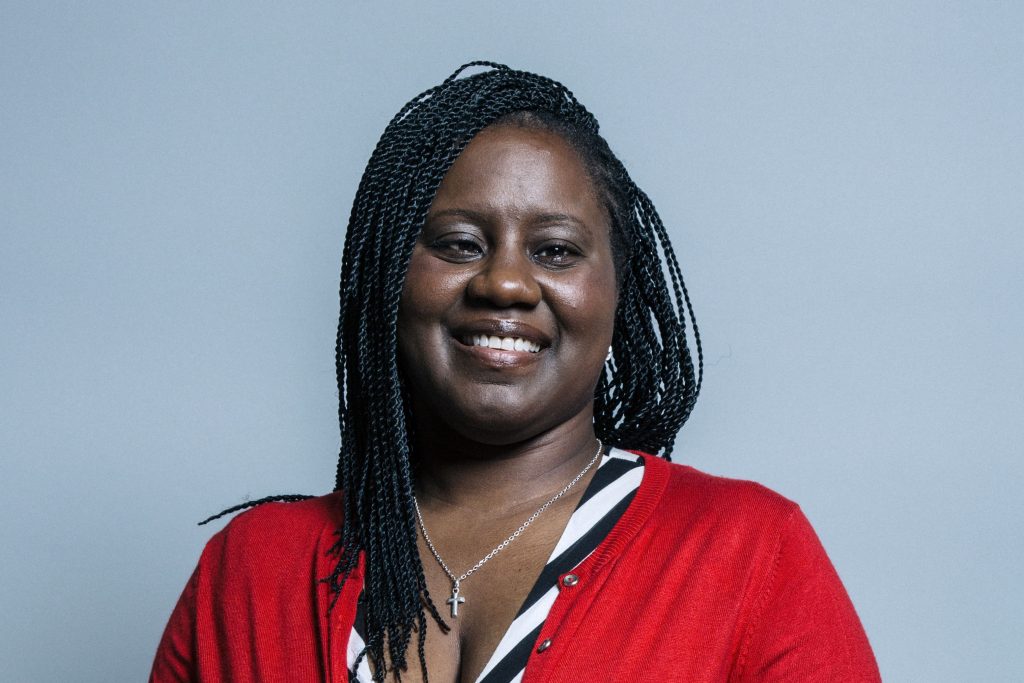 Meanwhile, analysis from the Greater London Authority's economic fairness data has revealed that white Londoners earned one and a half times as much per hour compared to those from Black African, Caribbean or Bangladeshi backgrounds in 2018.
The mental health charity, Mind, has concluded that the effects of existing inequalities in areas such as housing and employment has resulted in declining mental health among the BAME community.
In its survey of more than 14,000 adults, one in three people said issues surrounding housing had "made their mental health worse during the pandemic," compared to almost one in four white people.
However, according to former home secretary, Abbott, the government "refuses" to acknowledge the link between structural racism and the impacts oft pandemic on the BAME community.
The former shadow Home Secretary was referring to the controversial findings of the Commission on Race and Ethnic Disparities, published in March, which noted that while there was anecdotal evidence of racism, no 'proof' existed that it was structural.
"The report takes us backwards by suggesting there's nothing wrong with the system itself, but rather some individuals who are behaving badly," Abbott added.
"It is designed to minimise the existence of institutional racism and downplay problems around race.
"If you don't accept there are problems with the system, it's very hard to combat racism."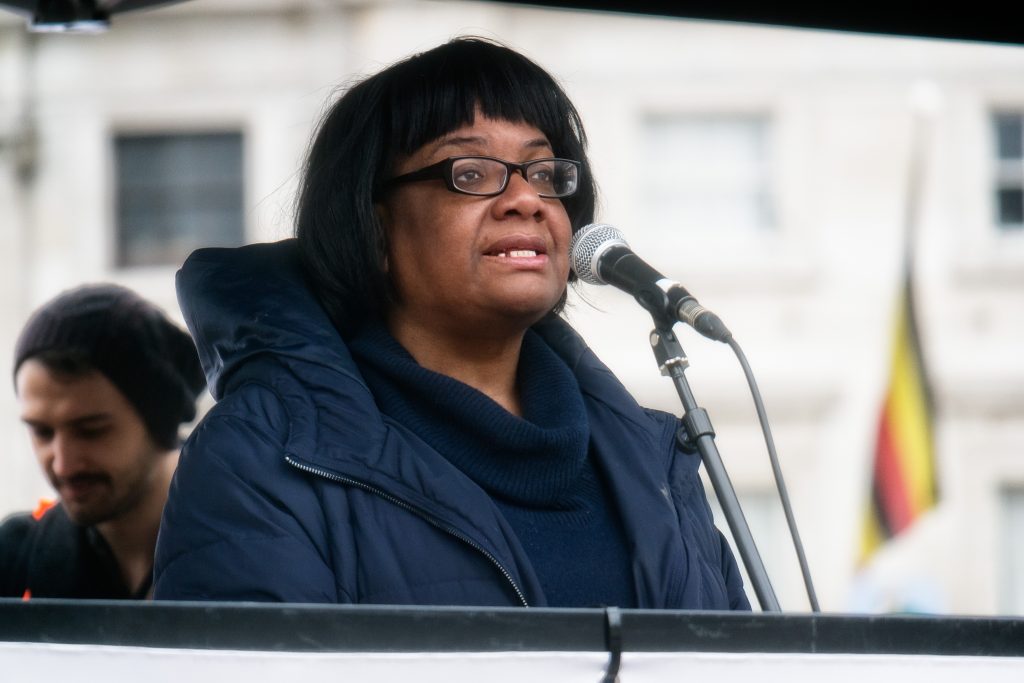 Established by Downing Street to investigate racial disparities in the UK, in response to the Black Lives Matter protests last summer, the 258-page report concluded that it no longer saw "a Britain where the system is deliberately rigged against ethnic minorities."
According to De Cordova the report marked a "departure" from the "overwhelming body of evidence of structural racism."
She said: "The Commission had an opportunity to meaningfully engage with institutional and structural racism in the UK.
"Instead, they published divisive and offensive material which has been met by criticism from experts and contributors alike."
Meanwhile, the current mayor of London, Sadiq Khan, told SWL he was 'incredulous' at the 'so-called' findings of the report.
He said: "The idea that our society does not have serious issues with structural racism is insulting to all who have been confronted by it and whose lives have been blighted by it.
"It's clear to me that there is still a great amount of work to do to unpick the conscious and unconscious bias and systemic racism that exists in our public institutions and society as a whole."
The publication of the Commission's report came less than a month before the 28th anniversary of the death of Stephen Lawrence, who was brutally murdered in an unprovoked racist attack in 1993.
According to the Labour MP for Streatham Ribeiro-Addy, the anniversary of Stephen's murder is particularly significant this year, because it "teaches us that structural racism very much exists".
"It comes at a very good time for those of us who want to stay the course to end institutional racism instead of pretending it doesn't exist," she said.
"And it probably comes at a very bad time for the government, so soon after its report."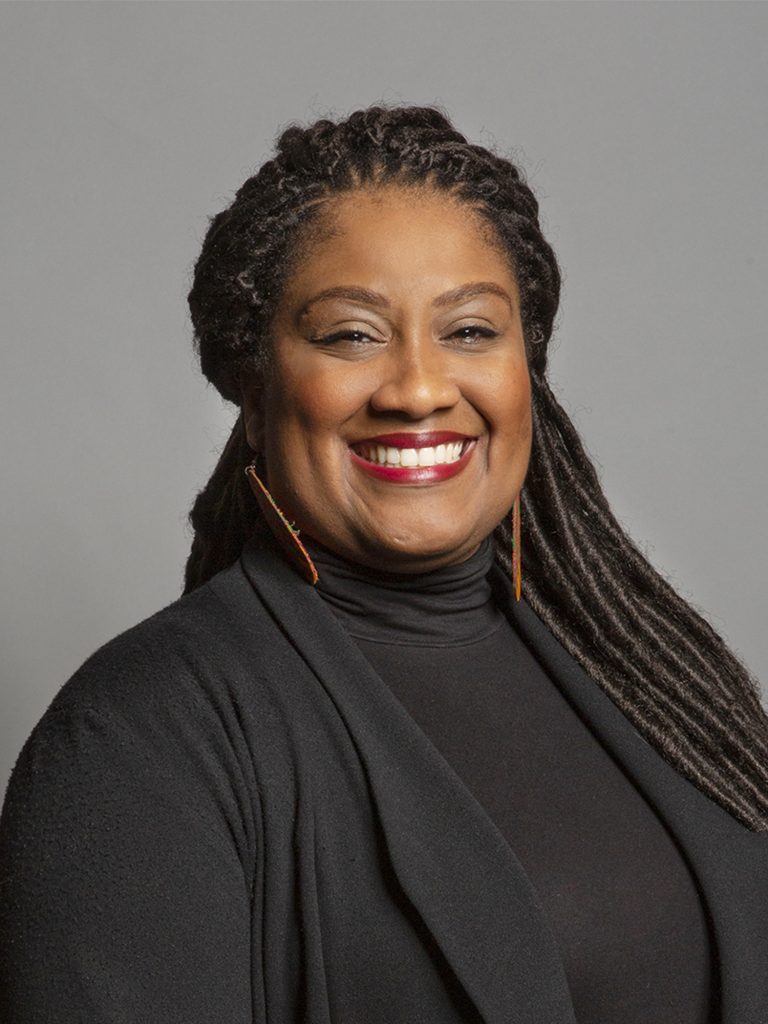 More than four years after his death, in 1997, an official inquiry was established by then Home Secretary Jack Straw following the dropping of charges against two youths.
The 350-page report written by retired High Court judge, Sir William Macpherson concluded that the investigation into the murder had been "marred by a combination of professional incompetence, institutional racism and a failure of leadership" within the Metropolitan Police.
However, London Assembly member, and this year's Conservative candidate for London mayor, Shaun Bailey, has said that Stephen Lawrence Day should act as a reminder that the UK has made progress in the fight for racial equality.
Commenting on the impact of Stephen's death on the approach towards structural racism, Bailey added: "The world is significantly different. London is significantly different from the day that he was murdered.
"As painful of an experience as that was for his family, and his friends, and the wider black community, we have made progress. I will always want people to focus mainly on the fact that we are moving forward."
The Labour Party is now calling on the government to "reject" the "disingenuous" findings from the Commission on Race and Ethnic Disparities.
It is urging for the implementation of over 253 recommendations of the long-standing Timpson, Williams, Angolini and Lammy Reviews – all of which focus on the treatment of, and outcomes, for BAME individuals in different areas.
Labour leader, Sir Keir Starmer, has also committed to introducing a Race Equality Act to "tackle structural racial inequality at source."
De Cordova has claimed that without intervention the report will instill further mistrust in Black, Asian and ethnic minority communities.
"It downplays the role of institutional and structural racism, glorifies slavery by saying there is a 'new story' to be told and blames Black, Asian and ethnic minority people for their own disadvantage."
Streatham's Ribeiro-Addy, added: "Institutional racism is very much alive. First of all I cannot believe the report was actually for black, Asian and minority ethnic people, there was nothing really in there to spell out progress.
"In fact it was quite insulting in a number of ways, especially in terms of discounting people's lived and very traumatic experiences."
Following the review from Baroness Lawrences into the disproportionate impact of Covid-19, Labour leader, Sir Keir Starmer, has committed to introducing a Race Equality Act to "tackle structural racial inequality at source."
Abbott added: "The government needs to listen to people's experiences, not just pick and choose what it believes.
"It needs to look at the numbers of black and ethnic minorities in a given sector and see if there is more that can be done to make institutions more representative and education is also important."
Featured image credit: Ivan Radic/Flickr