Passionate about puff? Feverish for filo? Mad about a mash top? No matter what gets you pie-eyed, British Pie Week is certain to satisfy.
Running from March 7-13, this week is dedicated to celebrating the British classic, providing the perfect opportunity to stuff your pie hole.
If you struggle to get the perfect golden top or suffer from a crumbly crust, head over to Jus-Rol's website for official British Pie Week top tips and pie-deas.
Alternatively, if you prefer to eat without the effort, south west London offers a plethora of ap-pie-tizing treats to sink your teeth into.
To keep things strictly traditional head to the founding fathers of London's pie and mash scene at M Manze in Sutton — jellied eels and liquor optional.
While Three Cheers' south London gastropubs, including The Avalon and The Abbeville in Clapham, are pie-oneering with flavours including wild boar, rabbit and chorizo, sweet potato, kale and feta.
Alternatively, for an up-market take on the humble pie, The Botanist in Chelsea is offering patrons a luxury truffled wild Suffolk venison and woodland mushroom pie and a modern take on the classic Cornish Stargazy pie.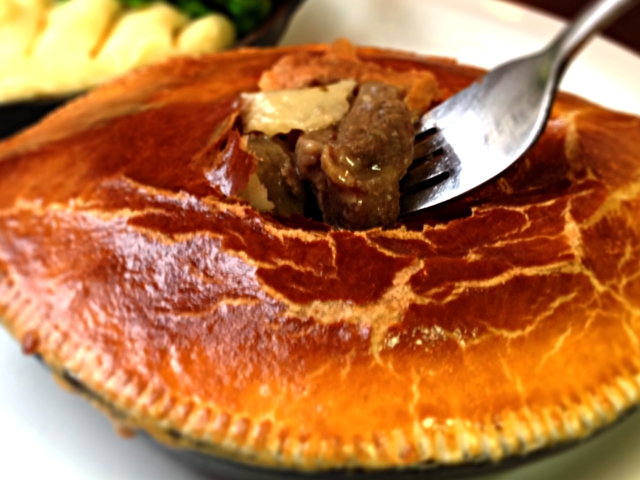 MEATY: Pie-fect with mash 
No matter how you choose to pay homage this British Pie Week, may your gravy be rich, your filling be hearty and your bottom never soggy.
Image courtesy of The Botanist, with thanks