Dogs cared for by their owners during lockdown paid the price after people returned to offices and had no time to look after them.
In February 2020, 43% of dogs were found to have been left alone for 3-6 hours a week compared with just 8.2% during the May-June lockdown, according to data from the charity Dogs Trust.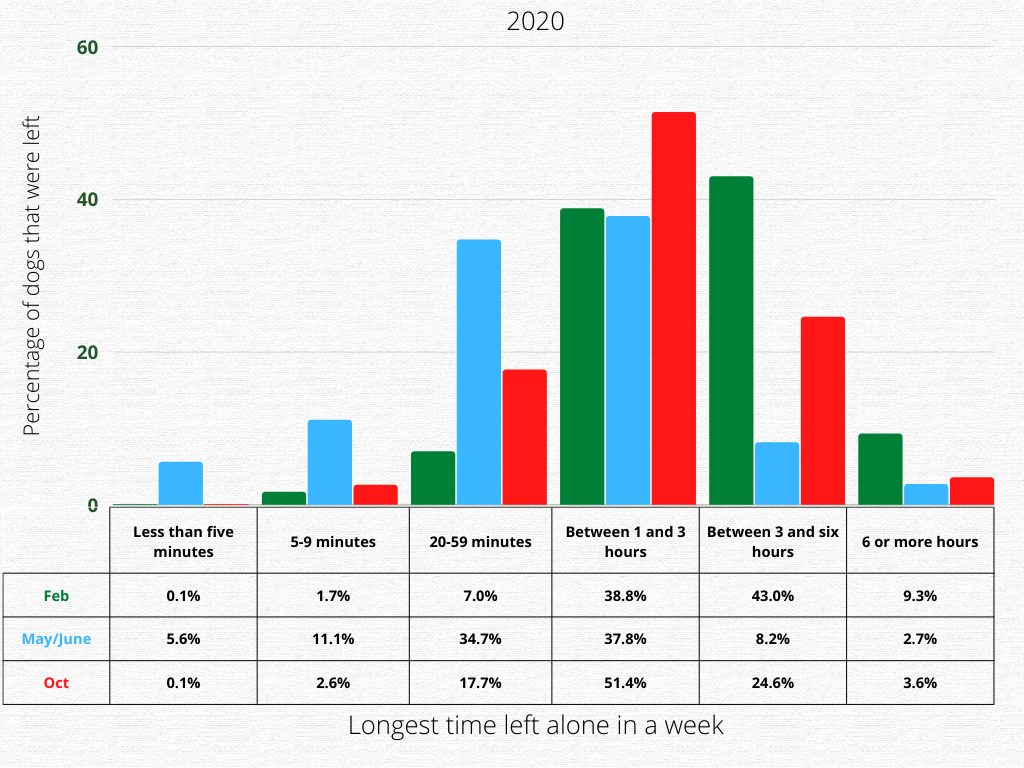 Irregular leaving hours contributed to increased and new behavioural problems with 10% of dogs developing fresh signs of separation related behaviour (SRB) by October.
These problems include aggression towards humans, urinating and defecating at home and attacking other dogs.
Phoebe Parsons, a spokesperson from Dogs Trust said: "A rise in problematic behaviours, exacerbated by changes in the dog's routine as its owners return to work and life as it was before the pandemic, could mean families have no option but to give up their dog.
"We need to ensure we're prepared for the worst-case scenario; the possibility that yet more families might struggle to cope with dog ownership as the world continues to resume its usual pace."
Some unwanted dogs, such as 18-month-old Weimaraner Ethel have been rehomed but scores are still waiting with unlicensed vendors flooding the market.
Laura Hedges, deputy manager of north London charity All Dogs Matter, said people would spend up to £3,500 on a dog and expect to get their money back by selling them on.
Dog prices shot up during lockdown and many became regarded as commodities for certain owners who were quick to re-sell them if it didn't work out, said Hedges.
"People don't know ultimately who they are selling their dogs to and that an unsuitable new home could compound any behavioural issues.
"It creates this horrible industry where a lot of dogs are being exploited, particularly the so-called designer breeds," she said.
Hedges was particularly concerned about 'Mum Dogs', dogs exploited by breeders for their profitable litter and dumped when they can no longer produce.
She said this created an unsocialised generation of dogs more likely to attack other dogs or humans if let off the lead.
All Dogs Matter has taken in 175 dogs this year, double last year's number, often with behavioural issues such as aggression and separation anxiety.
However, if a dog is human aggressive charities such as hers cannot take them in and they would likely be euthanised, said Hedges.
"There's definitely a responsibility on the owners – a lot of people haven't understood the reality of dog ownership and ultimately it's the dog that's suffered," said Hedges.
For more information, contact Dogs Trust at 0300 303 2188 or All Dogs Matter at 020 8341 3196.
Featured image credit: All Dogs Matter