Campaign group Sustainable Merton recreated the 'Great Pacific Garbage Patch' in Morden Hall Park on Saturday to raise plastic pollution awareness.
The stunt was timed to coincide with a four-strong female crew — featuring Sustainable Merton champion Emma Rogers — and their attempt to set a world record in rowing 2,400 miles across the Pacific Ocean and in the process inspire others to make one small change.
After eighteen months of training, the crew, called 'Ripple Effect Row', began on Saturday from California in a small boat, eating hydrated food and rowing for two hours on and off to pass plastic collected in the North Pacific Gyre and ultimately reach Hawaii.
Sustainable Merton made a miniature Gyre on Saturday to spark a conversation about plastic to park goers, and Sandy McClure, community champions project manager, said: "Emma is doing this massive life changing challenge for the greater good, she's doing it for our future planet and for people in Merton to understand we can make a difference.
"The crew are starting out today and as she will be on her journey, we will be journeying with her by campaigning throughout June."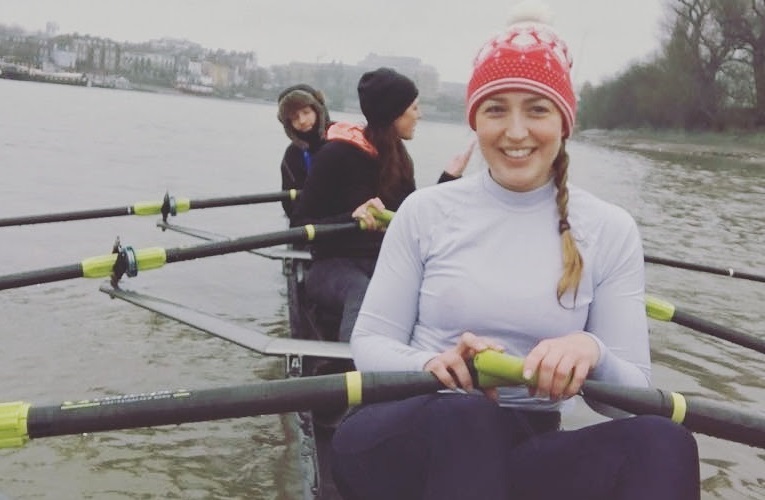 Sandy and Sustainable Merton CEO, Diana Sterck, believe it is the opportune time to make a difference, with David Attenborough revealing plastic's impact in Blue Planet II and the government announcing legislation such as a bottle deposit return scheme to try and help the environment.
Diana said: "If you look back a year, the shift change is enormous, it's so topical at the moment, it's the right time to get the messages across."
Along with Sustainable Merton's community champions, its CEO completed a plastic free weekly challenge and cut out shampoos and body washes in plastic containers.
The Sustainable Merton CEO said: "I used a high street outlet that does plastic free products to complete my weekly challenge, it's the move to ask big business to make changes so consumers can just buy products that don't have plastic in."
The champions' plastic free weekly challenges included refusing plastic cutlery and carrying silverware, ditching plastic milk cartons for glass ones and buying plastic free fruit and vegetables.
Isabelle Bano, a full-time wellness coach and Sustainable Merton champion, cut out tea bags with a non-bridgeable plastic lining and opted for loose leaf tea in her weekly challenge, having not changed back since February.
Isabelle said: "I love tea and drink a lot of it, but when putting my tea bags into the compost bin I realised there was some left and found out they contain non-biodegradable plastic.
"I had to get a tea pot and go back to the old days and brew, it went really well, it's very convenient, it doesn't take much time, the tea tastes much better, it's even cheaper if you use the loose-leaf version of the same brand."
Sustainable Merton have asked South West London businesses to reduce their plastic use by scrapping plastic straws and stirrers, opting for reusable cups and offering discounted incentives for long-life coffee cups.
Recording studio Crown Lane Sound Studios, and coffee shop Tariro, as well as Wimbledon's Luma café, Sound Lounge, and hairdressers' Love & Dye are a few businesses to have converted.