The Conservatives suffered their worst ever result in Richmond Borough Council as the Lib Dems extended a majority for the first time in their history in the area.
The Tories lost 10 of their 11 seats on the council, with 91-year-old Geoffrey Samuel the only candidate to emerge successful on a chastening night for them.
Whilst the veteran councillor did blame the national picture for a poor result, he also criticised his party's performance in opposition in Richmond for their dire showing.
He said: "So many people in local elections vote on national issues, and it has been true for years that sometimes you cannot swim against the national tide.
"But equally there has been some doubt as to whether, when in opposition, we were effective as we could've been, and so I think we take the blame for that as well.
"It's very easy to solely blame the national thread, but there were some big council issues on which we should have generated much more publicity, and for which people were entitled to expect the Conservatives to campaign much more effectively."
Samuel has stood in all but two elections in the history of the council, and served on the Middlesex council for seven years before the creation of Greater London in 1963.
But never has he, nor anyone else, seen such a poor performance from the Conservatives in the area, and having served continuously since the 1998 council election will now have to take on the Lib Dems alone.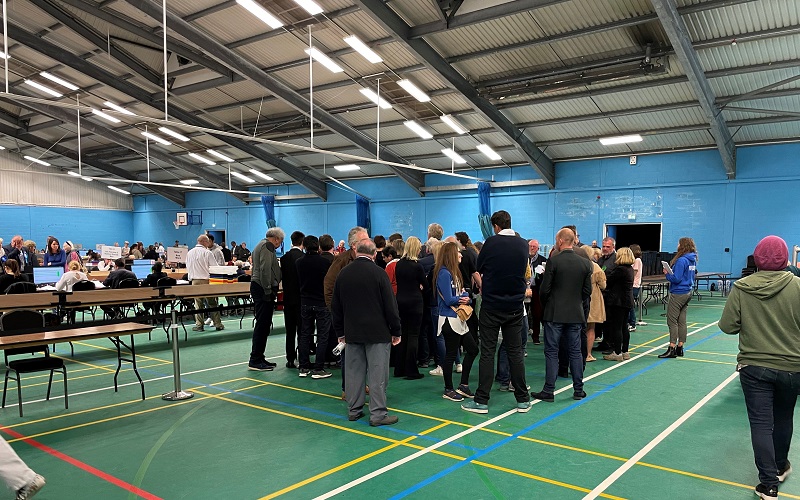 The Lib Dems' youngest of their 48 victorious councillors Sam Dalton was not even born when Samuel returned to the council in 1998, and is more than four times younger than him at just 21, but he was relishing the chance to provide the governing party with a young voice.
He said: "I'm looking forward to it, hopefully me being a young person I can get the views of young people across more easily and really engage with young people, go into schools and use platforms like social media.
"We weren't expecting this result. We knew we had some chances in some of the closer wards, but to be at the number we're at is definitely surprising but we're not complaining!
"With the pandemic slowly easing, and with this majority there's real progress to be made to help this local community which all of us are here to do."
It was also a record breaking night for the Greens, whose five seats will now see them be the official opposition in the council, which left leader Richard Bennett "stunned".
He said: "It's not something we sought, more something that has been thrust upon us.
"It's an astonishing landslide for the Lib Dems, almost wiping out the Conservatives entirely.
"We campaigned very hard, I added about 600 to my vote from last time so we really did make a big advance and this is not undeserved.
"There's a long list of things we've achieved with the Lib Dems on this council before, I tease them a bit with how big their majority is though, perhaps I should just turn up at their internal party meetings!"
You can see the full results from Richmond here.