A Richmond primary school head teacher was awarded an MBE in the New Year's honours list but admitted to waiting more than a week before accepting it.
Penny Cox, head of Holy Trinity Primary School, was recognised for her services to education a year after leading her school to an 'outstanding' Ofsted rating.
Mrs Cox began teaching in 1997 and became head of Holy Trinity in 2006 – having served two years as deputy there.
Though honoured to be recognised individually by the Queen, she praises the work of her colleagues and admits to being humbled by the award.
She said: "The award is acknowledgment for all teachers and those who work in education and the great work that we do.
"It is great to have the hard work celebrated and it is very much an award for the whole school. I would love for us all to be able to go to the palace.
"I thought about not accepting it because I didn't feel as though I had done anything different to any other educators – I just do my job."
During Mrs Cox's tenure as head, Lucy Ashby has served as deputy and praised her extraordinary interpersonal skills that she believes have been vital to the changes made.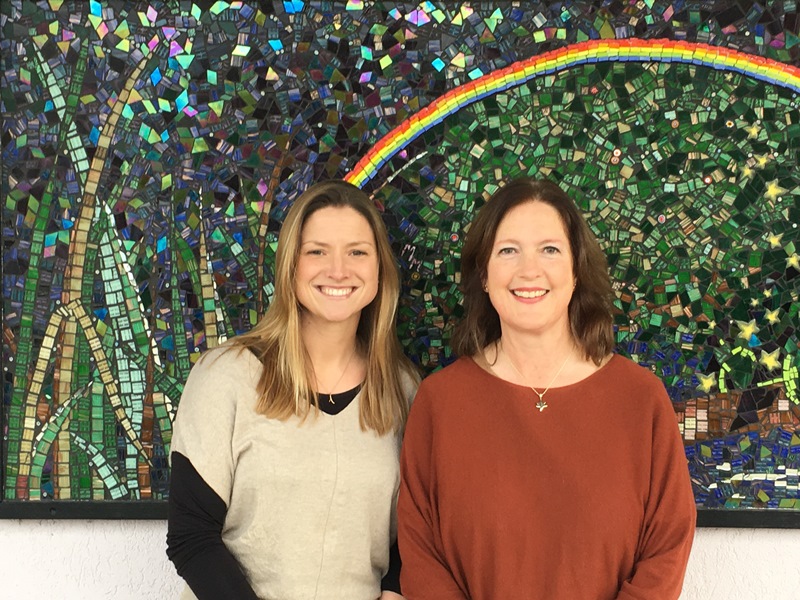 DUO: Mrs Cox with deputy head Ms Ashby (left)
Ms Ashby said: "The changes made at the school would not have been possible without such strong and personal leadership.
"It does not matter who you are, Penny will always have time for you – she understands the little things about everyone she works with."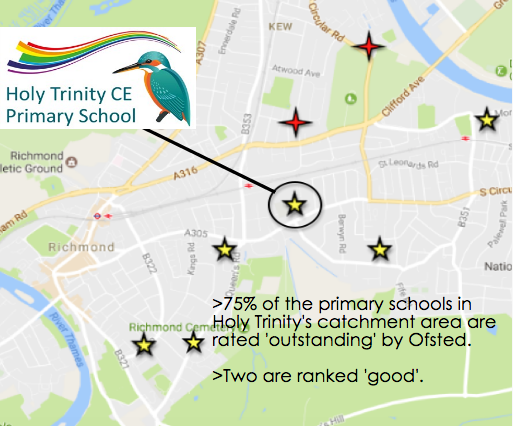 Mrs Cox has not yet publicly told her pupils but admitted that several have congratulated her and requested that she mentions something in assembly.
She said: "I would love to put the medal in the school or get lots of spares for the staff – it is a team award."
Richmond Council cabinet member for schools Councillor Paul Hodgins said: "This honour could not be more deserved.
"Because of Penny's energetic and visionary leadership, Holy Trinity has transformed.
"Penny always puts the wellbeing of the children, staff and community before any promotion of herself.
"She is adamant that at Holy Trinity every pupil must experience outstanding teaching and learning every day.
"She works hard with her staff to encourage high standards and innovation. And, the results show her success."