There are now more places to get drinks and snacks in Richmond Park after the opening of two new catering kiosks, and one redesigned kiosk.
The new Grab & Go kiosks, at Ham Gate and Kingston Gate, join the redesigned kiosk at Pen Ponds, with a fourth being open at Broomfield Hill car park later this month.
Previously two old toilet blocks, the interior of newly-installed kiosks is a collaboration between catering company Colicci and design studio Article Design.
Park manager Paul Richards said: "The kiosks are designed with everyone in mind and are another way for them to connect with Richmond Park. 
"Through our partnership with Colicci every purchase in the kiosks goes towards helping The Royal Parks charity in caring for Richmond Park."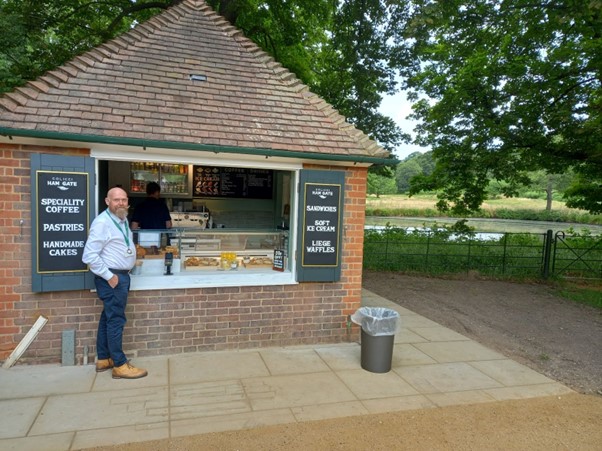 Refurbished toilets have also been added to the Ham Gate and Kingston Gate facilities.
Opening times for the kiosks are 8am-5pm, with an earlier closing time of 3.30pm on days of poor weather.
The Pen Ponds and Broomfield Hill Car Park kiosks have been designed by Mizzi Studio and built on the same principles as the centrally-located kiosks which received multiple design nominations, with the Ritz Corner kiosk winning a Restaurant & Bar Design Award in 2019.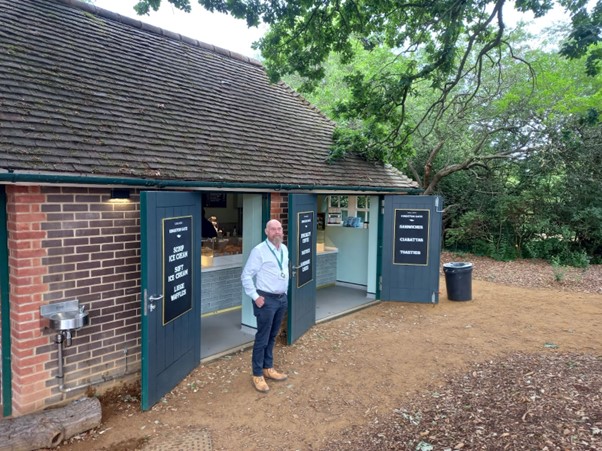 Sustainability of the kiosks has been considered, with the installation of Lithium battery pack technology at Pen Ponds set to reduce CO2 emissions by 60%.
Also used was Herefordshire-sourced, high-quality timber oak, molded into a more sculptural style to provide an association of trees and a recognisable silhouette of shelter.
It costs The Royal Parks charity £55million annually to redevelop all of its eight major London parks, 80% of which is self-funded, with the government providing the remaining 20%.
All images courtesy of the Royal Parks