A 15-year-old has become the first woman to represent a New Malden cricket club at a senior level.
Leah Bradley has played half a dozen matches this season for Kingstonian CC's adult teams, taking two wickets.
Miss Bradley, part of a cricketing family, was unfazed by the experience.
"At school or with the colts, I'm usually the only girl. Honestly it doesn't bother me. I just enjoy playing the sport," she said.
Miss Bradley went on: "Playing at adult level is good experience. You get to see what you could become.
"I think it's helped me in my colts games as well. You come up against more experienced batsmen and that improves your bowling."
The 15-year-old conceded she had felt some nerves before her first senior match, but said she had got used to it, adding that her teammates had been encouraging.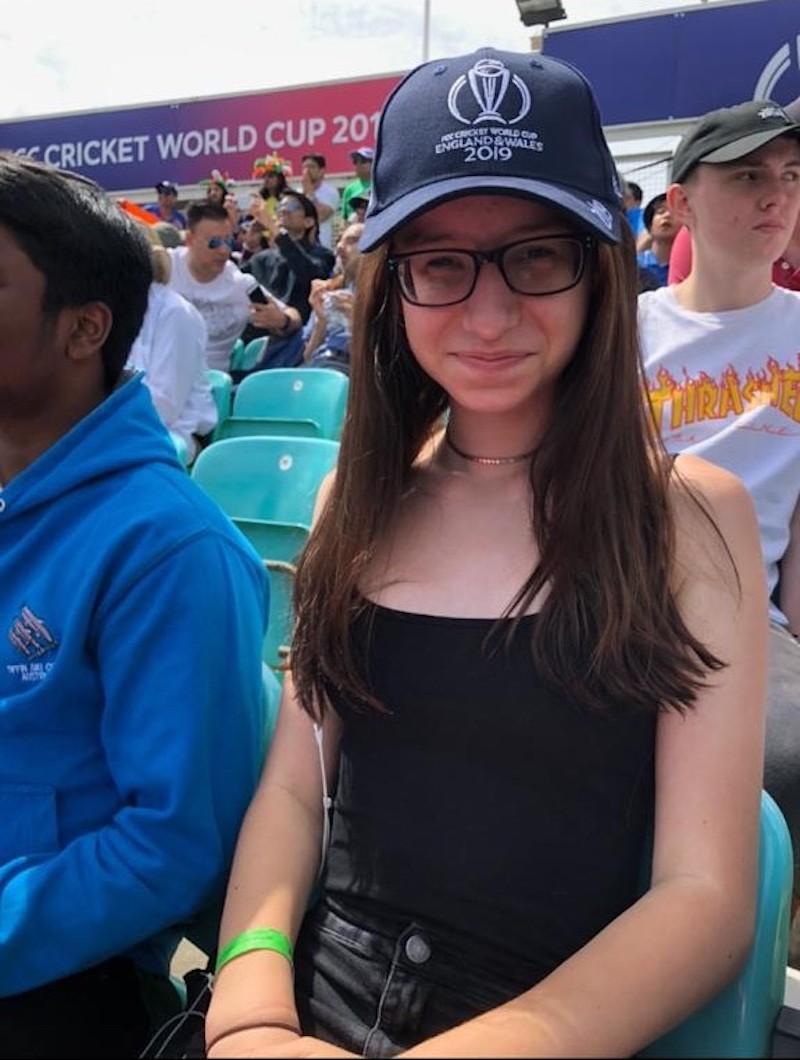 AIM HIGH: Leah at the Oval, where she says it is her dream to play one day.
Kingstonian CC vice-chairman Neel Patel said: "This is a historic moment for the club."
He added that Kingstonian hope to start a women's team in the near future.
According to Sport England's 'Active Lives' survey, 33,200 women aged over-16 played cricket twice a month from November 2017 to November 2018. That was not an appreciable increase relative to the preceding two years.
Miss Bradley said: "I'm not sure why more girls don't play cricket. I think some people think it's just a boy's sport.
"Some people think that it's more of an older peoples' sport. In my school I've heard that said."
The 15-year-old thought that it needed to be made as clear as possible that the sport was for both genders and all ages, adding that England victory in the women's World Cup in 2017 had probably helped that cause.
Miss Bradley has grown up with cricket: she was taken to her first Kingstonian match when she was just a week old.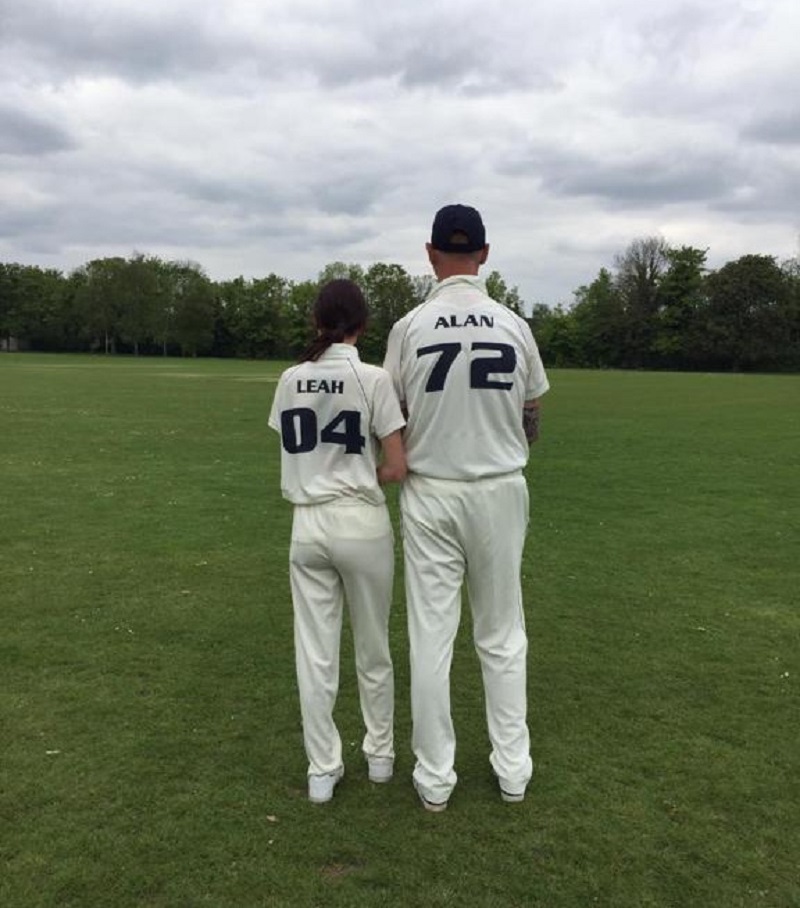 PROUD: Lead Bradley with her dad, Alan, who has taken the teenager to watch cricket since she was one week old.
Her father, Alan Bradley, who coaches her colts team as well as playing alongside her, has represented the club for 16 years. Miss Bradley described him as her cricketing inspiration.
Mr Bradley said: "I know my family looking down would be very proud and I'm very proud.
"I never imagined it would happen. It's beyond my wildest dreams.
"And hopefully she'll be able to go on and achieve everything that she wants to achieve one day, and go on enjoying the game."
Miss Bradley said it was her brother, Hayden, signing up for the colts team three years ago that prompted her to give cricket a go.
And having already taken great strides in her first years in the sport, she is keen to pursue it as far as she can.
"Honestly I have a dream to play at the Oval, that's what I want to do. If I try my best, in training and in games then hopefully I can get there," she said.
Image credits: Alan Bradley, with thanks.