A Croydon embroidery artist has found curious new ways to showcase the town's landmarks by creating sticky tape and even wallpaper of its key sites.
Tina Crawford's south London-inspired range features the Clocktower, Fairfield Halls, Number 1 Croydon and Croydon Minster.
The 43-year-old artist, who is proud of her Croydon roots, said she feels the town lacks an artistic representation and hopes to come up with even more original ways to showcase it in future.
"The first skyline I did was the London skyline, but of course I had to do Croydon which is rarely shown in an artistic light," she said.
"I'm a Croydon born and bred girl and I think we always need more ways to show the best of Croydon."
Tina's other south London-themed artwork has included a tea set of The Sun pub in Carshalton and a homeware range for Kew Gardens inspired by their Queen's Garden.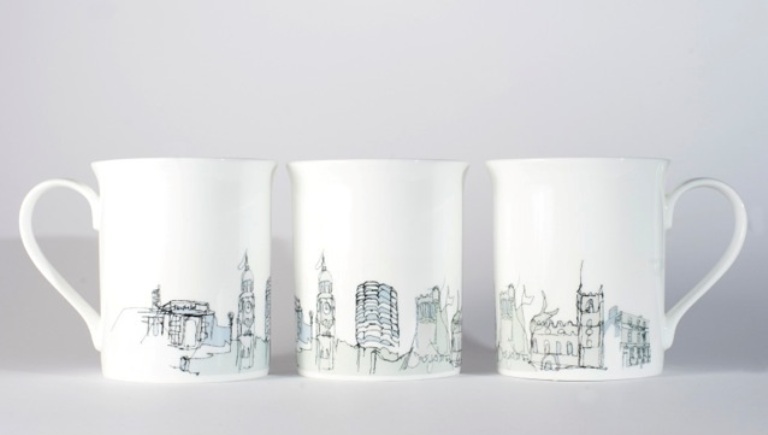 ANYONE FOR TEA? Tina Crawford's mugs with Croydon landmarks on them
The mother of one began embroidery in 2006 when she was forced to leave a career in television due to a sudden illness which left her disabled and in need of a wheelchair.
While embroidery started as a hobby and a release from the pressures of her illness, Tina now has a successful business, Tobyboo, which is stocked in John Lewis, House of Fraser and museums across London.
Tina said: "I was living in Balham when I became ill and then we moved back to Croydon and I went to embroidery classes there and that's how it started. So Croydon's really at the heart of it.
"I could have just been sitting in my wheelchair doing nothing but I forced myself to start this."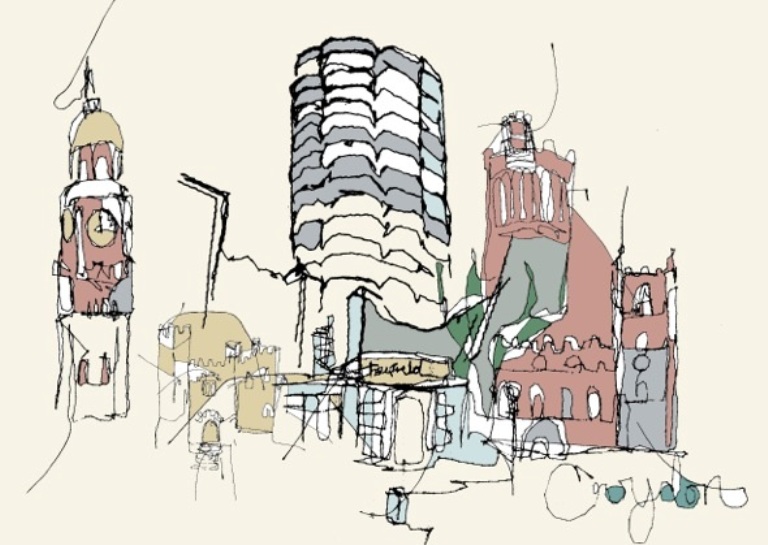 CHAMPIONING CROYDON: Tina Crawford has drawn all the town's landmarks.
The Tobyboo Croydon tape is available at Waterstones in Croydon.
Images courtesy of Tina Crawford, with thanks