The London Mayoral candidate for the Burning Pink Party danced with Londoners whilst leafleting in Ladbroke Grove on Saturday, where she grew up after moving to London from Ghana in the 60s.
If elected on 6 May, Valerie Brown pledged to be the last London Mayor and step down after dismantling the London Assembly into citizens assemblies to tackle climate change.
She was recently amongst the Extinction Rebellion protesters arrested for smashing the windows of HSBC headquarters and describes herself as a mother, grandmother, activist, and vigilante.
Citizens assemblies are a form of democracy that involves randomly selected citizens that represent the demographic making decisions on a city, country or international level.  
Brown said: "My campaign speaks to the free-spiritedness and adventurousness of Londoners.
"Burning Pink may seem like we are anarchic, but I wonder what anarchy really is.
"Is it the people in power who don't respect the law of the land, the law of nature, the laws of humanity where we're supposed to look after one another and be decent?
"The constant involvement in decision making, by the people, for the people, this is democracy.
"When we started the Burning Pink Party it was because we are extremely worried and in grief for the state of our planet and the climate system.
"Some people may think we're self-righteous, but we're just ordinary people and we care and its as simple as that.
"We care so much that we are prepared to risk out freedom, risk criticism and sometimes it is a very lonely place to be."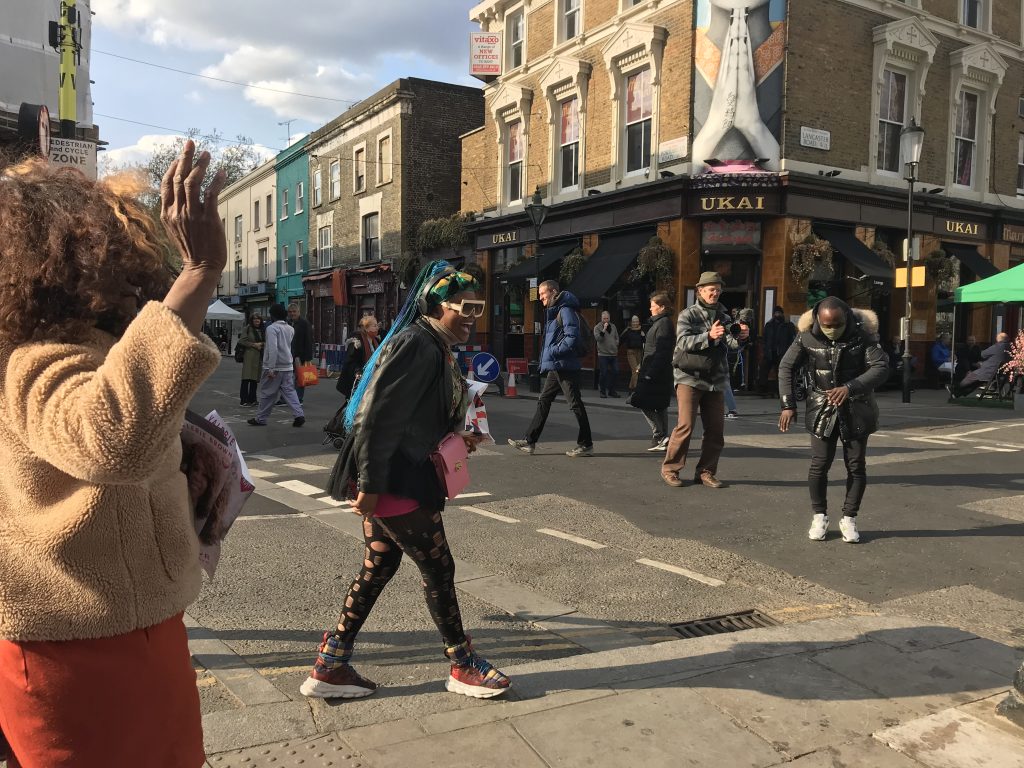 London-based lifeguard in Clacton-on-Sea Jamie Cooper, 21, joined the Burning Pink Party for their "spirit of change" and on Friday spent the day handing out leaflets, dancing, and drawing in passers-by.
Cooper said: "My main goal is to get this spirit into everything, something happy, and that's not hard to be when you've got this lovely London city to be waking up to.
"Things will never change unless people stand up and speak out and that's what we're doing."
Ex-commercial firefighter turned independent news and documentary film-maker William Watson from Boston is another one of Brown's supporters.
Watson said: "Valerie is a seductive, powerful woman. She's phenomenal."
"The Government are only looking after their own interests.
"As a firefighter you learn that if it's not working you don't keep trying with the same tool, you try with a different one.
"When you have the far right and the far left coming together, that's a revolution."
The Burning Pink Party was founded by Roger Hallam, Valerie Brown, Ramon Salgado-Touzon and Benedict McGorthy in June 2020 and represents Beyond Politics Party Ltd.
You can check out Brown's manifesto here.