David Bowie fans can be heroes just for one day by attending a special event celebrating the late music legend's 71st birthday in his of birthplace Brixton on Monday.  
Nick Stephenson, who also launched a Bowie-themed walking tour of Brixton last year, is holding a special panel discussion on his legacy at the Ritzy Cinema.
The six-person panel includes Bowie's school friend, former band mate and cover designer George Underwood.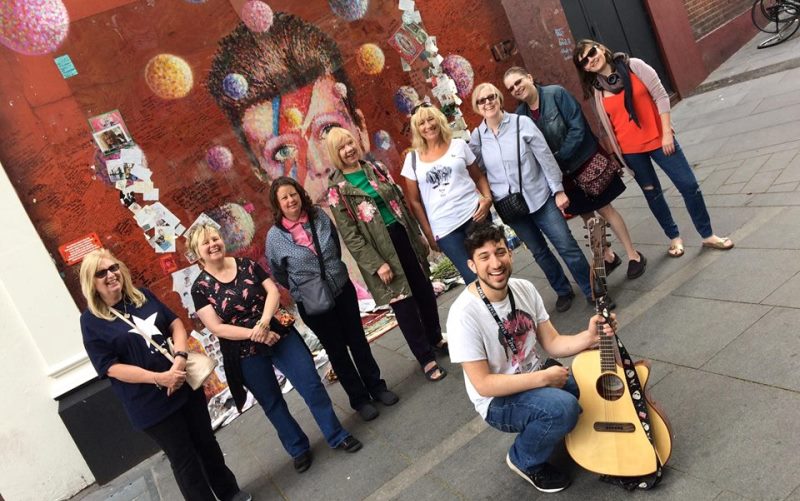 LET'S DANCE: Delighted tour goers 
Underwood claims he is responsible for giving the singer his distinctive 'alien eye' after the pair came to blows over a girl when they were bandmates.
Other panellists for the event include Charlie Waterhouse, the designer of the designer of the Brixton £10 note featuring Bowie's portrait, and Simon Parkes the former Brixton Academy owner.
Ticket holders can also take part in London's Original David Bowie Musical Walking Tour, which includes spontaneous renditions of his greatest hits along the way.
The two-hour tour has attracted fans from across the world, including Australia, New Zealand and Brazil.
Mr Stephenson said: "In the year that I have been running these walking tours of Brixton I have found that there are many reasons for Bowie fans to want to experience a guided tour of David Bowie's early life in his hometown.
"This year I wanted to breathe even more life into those major stopping points of the tour, so have brought in some help from several key figures connected to Bowie's life and career."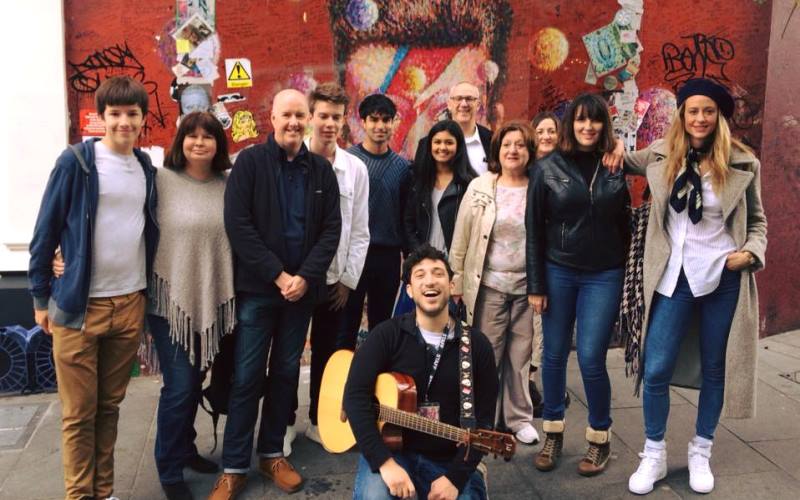 HEROES: Nick with tour goers 
The two-hour guided tour begins at 10am on January, Monday 8 and tickets can be bought here.