A random act of kindness thrust one South African man into the spotlight last year when he turned the reckless drinking game #neknominations on its head.
Brent Lindeque used his nomination as an opportunity to give a homeless man a meal and spread the love using the power of social media.
This phenomenon is now set to go viral and with Valentine's Day fast approaching two charming SWL reporters Michael Verney and George Gigney decided to hit the streets of Wimbledon and share the love…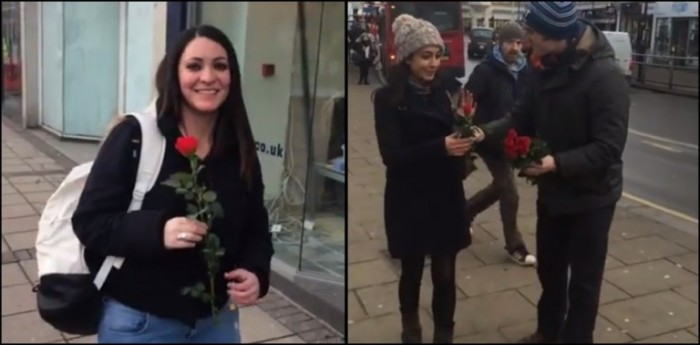 Armed with red roses in St Valentine's honour we offered the flower of friendship and love to passers-by.
Red roses may be the traditional symbol for love and a time-honoured way to say I love you but the response we received restored our faith in humankind.
People were truly touched by the offer of a free rose and the phenomenon that touched more than one million people worldwide last year helped us reach the hearts of SW19.
#RAKnominations inspire global citizens to take time out of their day to do something kind for someone else and it was hard not to feel like we had been part of something special.
This year's campaign was launched this week and Lindeque is confident these genuine acts of goodwill and positivity will make a lasting difference in the lives of others.
Don't wait to be nominated, go to www.raknominations.org  for more ideas or #RAK15 in an effort to continue the Random Acts of Kindness chain.
Have you taken part in #RAK15? Let us know in the comments below.