Croydon Council are to introduce smart bus shelters next year.
They will feature free public WIFI and screens with travel updates and emergency information.
There will also be sensors recording data on noise, footfall and air pollution, for the council to use in making the borough more sustainable.
Councillor Muhammad Ali, Cabinet Member for Sustainable Croydon said: "This is changing the landscape on bus shelters.
"Croydon Council has declared a climate emergency and we have a huge air quality problem.
"Air quality sensors will be included which will give us actual data to put together programmes and projects to impact on reducing air pollution."
The shelters, which are being built in March, will incorporate digital advertising space, which is expected to bring in more than £6.75m for the area.
Ali described the financial benefits as huge, but plans for a better transport system haven't been plain sailing.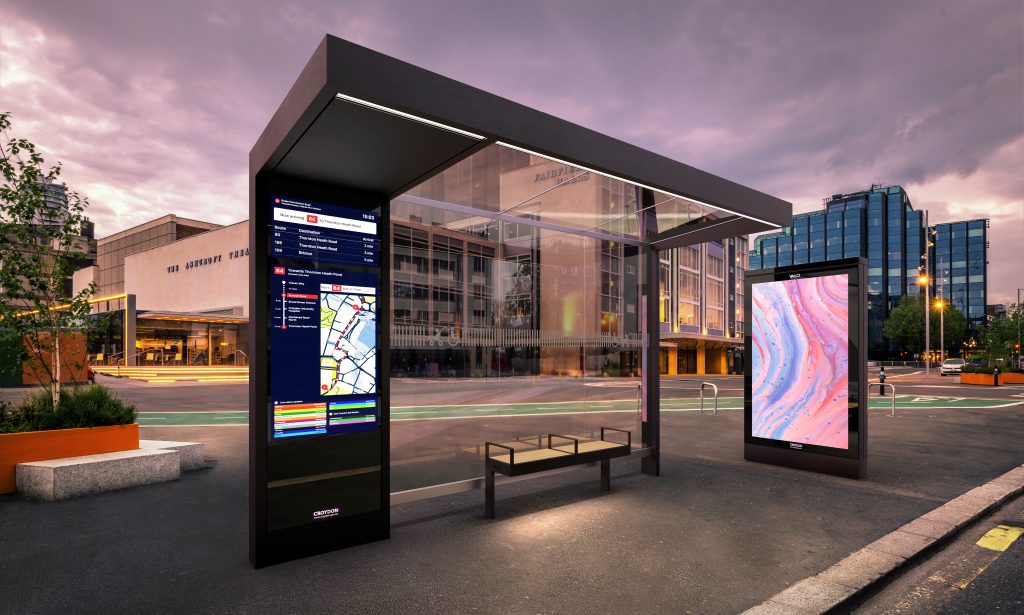 Contractors VALO Smart City UK LTD were originally going to install the shelters in the autumn.
Additionally, the previous bus shelter contractor, JCDecaux, took down the existing shelters before the new ones could be put in place, leaving the public out in the cold.
This was in spite of being offered money to leave them be.
Councillor Ali said: "Without going into the contractually confidential information, it's important to note that contracts by nature are difficult.
"If you've been working with a particular contractor for, say two decades, to move away from that arrangement to a new arrangement, is always sensitive and challenging.
"That transition potentially didn't happen in the way we would have liked it to happen.
"All parties: the incumbent, Croydon council and the new contractor, could have potentially worked in a better way to coordinate that.
"I wouldn't want the headline to be 'delays to this project'."
Sustainability is also on the cards in other areas of Croydon life.
The borough already has a recycling rate of 48%, one of the top five in London.
Furthermore, more than 400 electrical vehicle charge points are in the pipeline for the end of this term.
As for next years plan, Councillor Ali concluded: "I think it's probably the first time across the country, where bus shelter assets are being used to do more than just provide shelter.
"I think it's revolutionary in its own right and it should be highlighted and noted."