A Croydon charity has partnered up with a volunteer group to bring a Winter Grotto event to the borough and its community.
Start It Right cic have set up food banks every Monday, put together holiday play schemes and organised community events.
In partnership with Big Local Broad Green (BLBG), they have set up this event to kick off the festive season.
Aroona Shaukat, managing director of Start It Right, said: "It's a nice way for people to come together, enjoy the festive season and look forward to the new year.
"Especially after the challenging year of Covid-19, and more so because last Christmas, people were isolated during the lockdown.
"It's nice to be able to mark something different."
Start It Right cic is a relatively new youth organisation which was established in May 2020 during the pandemic and aims to help the young people of Croydon and the community.
With a small team of three on just the managing team, they have already done a lot of work to help the community, and are all passionate about what they do.
Aroona said: "We're also very lucky in the sense that we're open-minded to working with other local businesses and community groups in Croydon.
"Hence to why the Winter Grotto came about.
"One of the wonderful opportunities about the Winter Grotto is that we've been able to work with other organisations."
The family fun Winter Grotto is a way to offer families a unique opportunity to come together after a challenging year
previously due to Covid-19.
The day will include a range of activities, including:
Face-painting
Raffle competition
Arts and Crafts
An opportunity to decorate cupcakes and gingerbread men
It will be free entry for everyone, and presents will be given out to those under the age of 13.
Aroona added: "It's all about celebrating the culture and diversity of the Croydon community.
"I'm very looking forward to being able to meet people, get feedback and get an idea of what families are looking forward to and what the community means to them."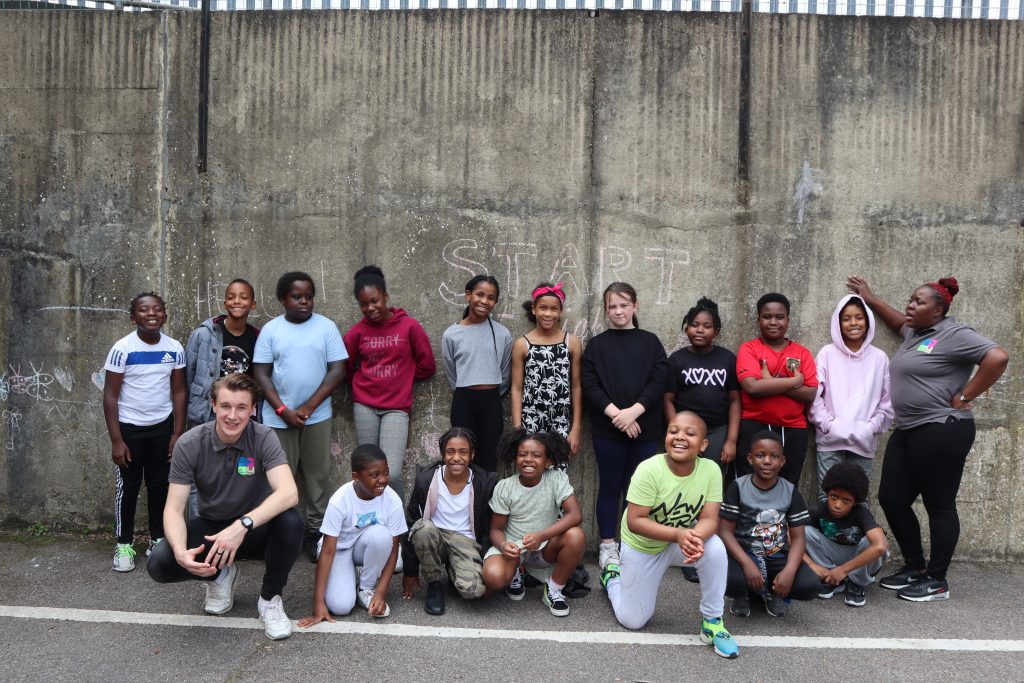 BLBG are a lottery-funded Croydon project that runs for ten years, designed to release approximately £100,000 a year for the betterment of the communities in Croydon.
In those ten years, the money must be spent, no question asked.
Like Start It Right, they have also led befriending calls, food banks, hot food deliveries and feeding the homeless.
BLBG is a resident-led project, and they have a partnership – sometimes known as the steering group – with 15 residents who live, work or run a business in the Broad Green area.
Where the funds are facilitated is decided by the steering group, and then given out by the workers, one of them being Richard Tait.
Richard Tait, Manager of the Hub at BLBG, said: "My favourite part about what I do is seeing the children's faces on the day.
"The best thing for me is when we look at the pile of presents and see that they've all gone by the end of Saturday."
The children will be receiving presents that have been given into the BLBG Hub, donated by the local community.
Alongside this, BLBG have also ordered around 25kg worth of books that they will also be giving out as presents on the day to the children.
Last year, during Covid-19, BLBG put together a virtual Winter Grotto, where the at-the-time councillor Maddie Henson, posed for photographs.
Because of restrictions, these were later delivered with parcels, and a video that was played to families.
This year, the children will be given their presents at the Hub, which has been decorated to look like a Grotto, and the presents who have been wrapped by the workers of BLBG.
Richard added: "In this area, there are a lot of low-income families and a lot of children wouldn't expect to get very much, or nothing at all.
"At the time of giving, whether you celebrate it or not, it's important to be able to give to young people."
The Mayor of Croydon, Sherwan Chowdhury, said: "I am delighted to be invited to take part in launching the upcoming Winter Grotto event.
"It is wonderful to see so many local organisations working together to enrich the experiences of local families in Croydon."
The community event is also supported by numerous Croydon-based organisations including Asian Resource Centre Croydon, Mecca Bingo Croydon, Pension Protection Fund, Playtime at the Pavilion and Go2Games who have come together in support to help bring some festive cheer to the local community.
The event is free for everyone, and will take place from 11am – 3pm at Big Local Broad Green, 38 Keeley Road, Croydon CR0 1TF.
For more information on Start It Right cic, click here for their website, or call them on 07947 762694.
You can also contact BLBG via their landline on 02086 863318, or check their website out here.