A well-known Wimbledon tailor is closing after two years of being in business, saying supermarkets and spiralling business rates are to blame.
Ali Abbas, 59, owner of Pellini Uomo on The Broadway, cited increased business rates for shutting down his store, claiming it had increased by 85% – from £13,000 to £22,000 – since he opened.
Mr Abbas made it clear he did not blame the council, but also the government for his closure.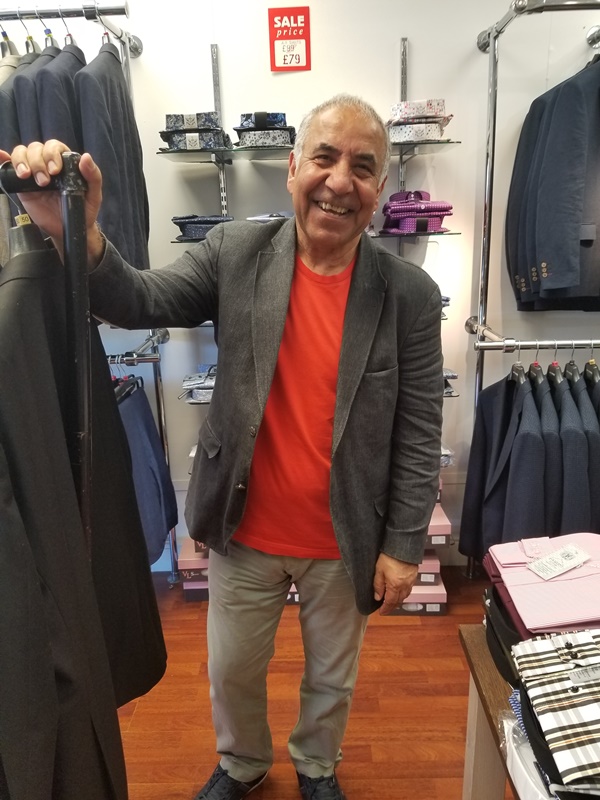 CLOSING TIME: Ali Abbas of Pellini Uomo
"The government should be providing money rather than cutting funds, this is putting a strain on the council," he said.
The centre of Wimbledon also has many larger scale supermarkets that sell a variety of goods and Mr Abbas also believes that may deter people from shopping elsewhere.
He expects the store, being his only one, to close permanently by Friday August 10, having already sold it, but the date is not concrete.
Currently, there is a sale of up to 70%, as everything must go before he leaves.
He is unsure what he will do next, but for now he wants to enjoy his 60th birthday at the end of the month.