Ice cream sales are soaring at Wimbledon's Wafflemeister branch as the summer heatwave sees people seeking out cooling treats.
The shop on The Broadway has seen an increase in demands for its flavours and has already ordered 80 more tubs in preparation for the next few weeks of unusually hot weather.
Manager Eric Chemla, 51, has introduced two new flavours, bonbon blue and chewing gum, which he said are popular with children, but the flavour highest in demand is mint chocolate chip.
Eric said: "Believe it or not, children prefer it. It's very odd, I've never understood why."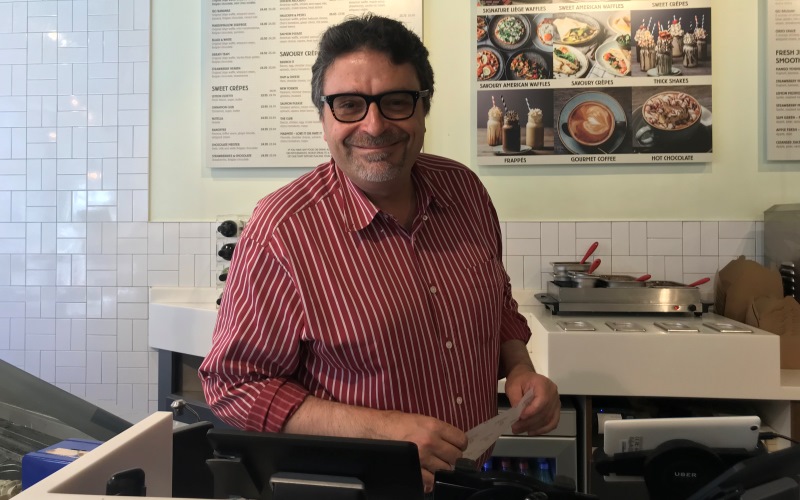 SALES ARE UP: Wafflemeister Wimbledon manager Eric Chemla
The past month has been the shop's busiest of the year, but it has put a strain on staffing with Eric believing Brexit has had an impact.
The shop is currently hoping to hire new staff to deal with the problem.
Air conditioning and ventilation holes ensure the gelato stays cool and fresh and there are also special offers including a free classic waffle when you buy a drink on weekday mornings.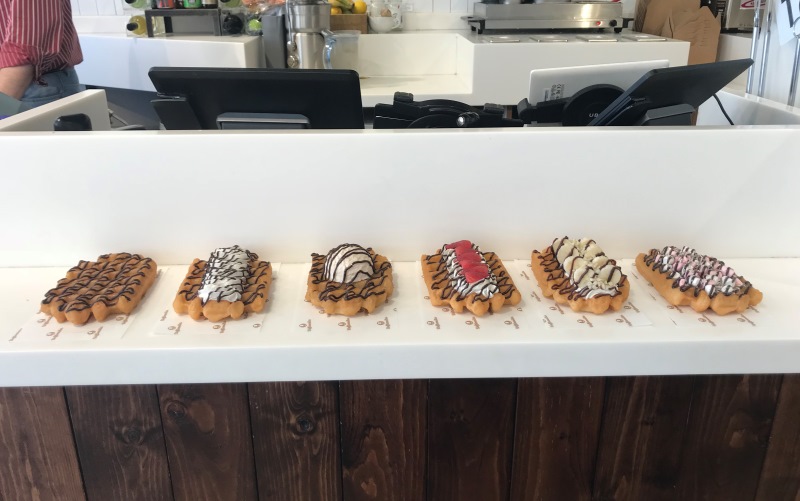 MOUTH WATERING: Some of Wafflemeister's tasty treats
The shop attracts tourists including Beyza, a 21-year-old from Turkey.
She said: "Wafflemeister has very delicious waffles and drinks – I love the ice cream, it is amazing."