A campaign by the Tree Warden Group Merton has been put in place to promote watering of street trees struggling in the heat.
The unusually long dry spell has made it particularly difficult for young trees to grow as they need water in summer to establish.
Posters have been put up asking passers-by to water trees in the street under threat from the drought.
The Tree Warden Group Merton, set up by Merton Council's tree officer in 1988, aims to find volunteers to raise awareness and help promote the 'greening' of Merton.
Jane Plant, 72, head coordinator of the volunteer group, said: "Many trees won't survive this year, which nationally is a great cause for concern."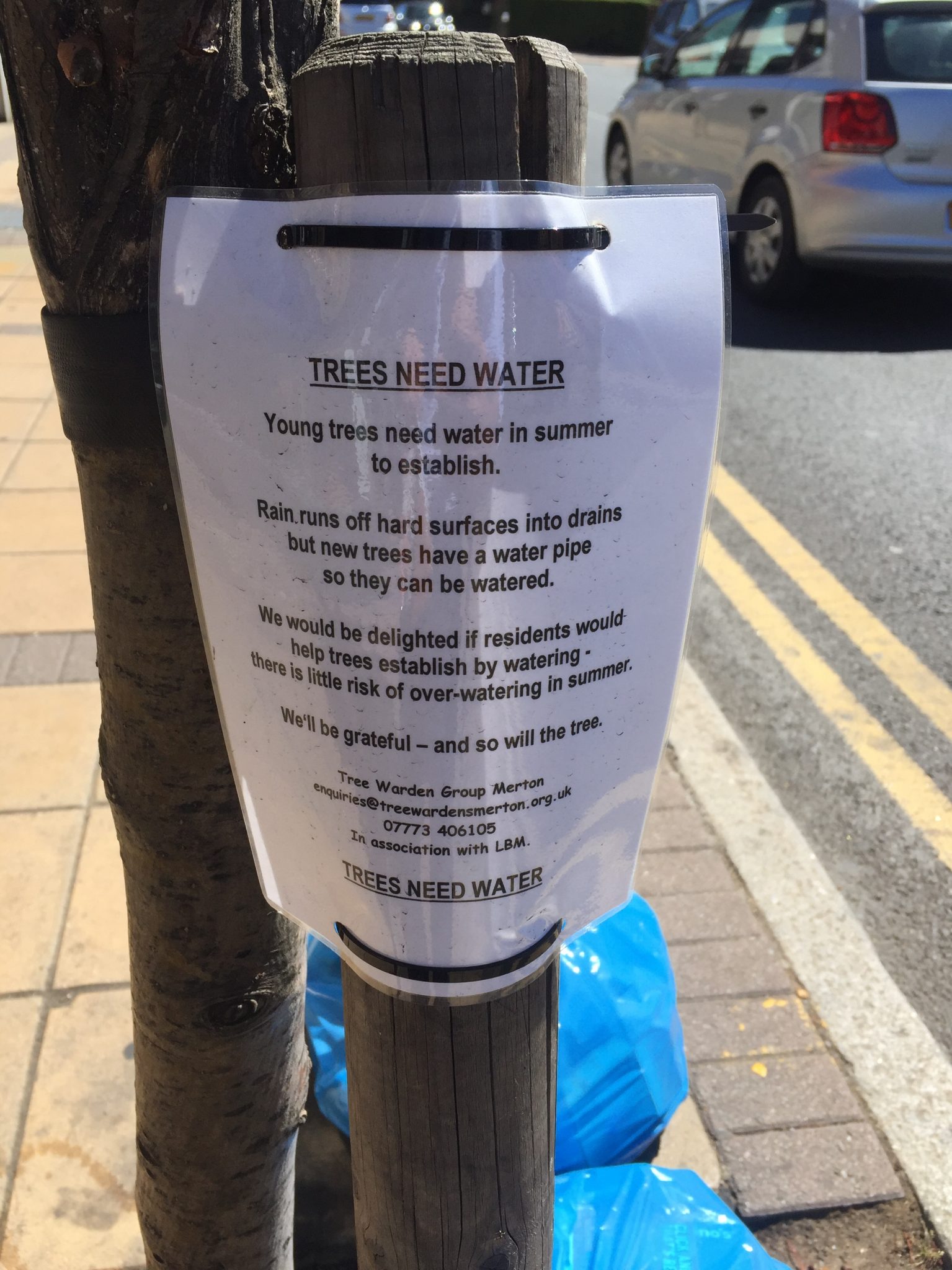 The group does not currently have any sponsors, usually receiving any financial aid by going to the Tree Council or the Woodland Trust.
According to the Met Office the heatwave will make a second appearance over the coming weekend and partially into next week, with 30°C temperatures having a big effect on the trees.