Three men responsible for a violent attack in which a Croydon teenager was beaten and stabbed to death were convicted today.
Rodney Mukasa, 20, of Green View Avenue, Croydon and Ali Zahawy, 19, of Bramble Close, Croydon were found guilty of the murder of 19-year-old Andre Aderemi.
Fabio Cela, 19  of Fryston Avenue, Croydon, was found not guilty of murder but convicted of manslaughter.
DCI Sam Price of the Met's Homicide and Major Crime Command said: "Andre was killed in a violent pre-planned attack which was the culmination of a long-running feud with Cela and his accomplices.
"Andre and his family had moved out of the Croydon area because of this bitter animosity.
"Upon learning that Andre was due to return to South London for a visit, his attackers armed themselves, found him and chased him down and then beat and stabbed him, inflicting fatal injuries.
"This is another tragic case of senseless violence among young men which has resulted in a death. These three men now face a considerable sentence for their roles in this brutal murder.
"I would like to pay tribute to Andre's family who have acted with the utmost dignity throughout the investigation and trial, and I hope today's verdict gives them some respite from the devastation caused by Andre's killing."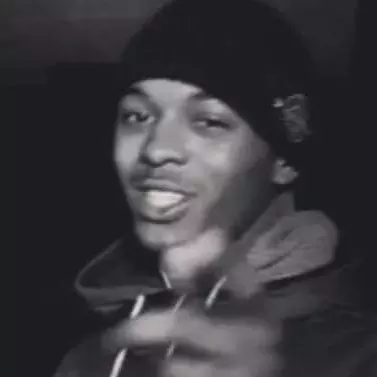 19-year-old Andre Aderemi
Police were called to the Monks Hill Estate in Heather Way, Croydon, at around 7.40pm on August 16 last year to reports of a stabbing.
On arrival, officers found the victim – later identified as Andre – with multiple stab wounds and other injuries.
Andre, who was living in Chatham, Kent, was taken to a south London Hospital but died later that evening from his injuries.
A post-mortem examination carried out on August 17 gave cause of death as a stab wound to the chest.
Witnesses saw Andre being chased by a group of males carrying knives and other weapons, with a white vehicle also in pursuit.
The gang caught up with Andre after a short chase, and Andre fell to the ground where he was stabbed and kicked until he was unconscious.
The suspects then got into the vehicle and drove off.
That evening, Cela attended Croydon University Hospital with knife wounds to his head.
When asked by police how he had sustained the injuries, Cela was uncooperative. He was subsequently arrested.
As part of their enquiries, officers recovered a bag containing bloodstained clothing found to belong to Rodney Mukasa.
A metal pole was found at the scene by officers. It had Andre's blood on one end and Cela's DNA on the other.
Three knives were located in Spout Hill shortly after the murder after being thrown from a car. One of the knives had Andre's blood on it.
CCTV and clothing comparisons also placed the suspects at the scene.
The court heard that Andre and Cela were known to one another. The pair had fallen out and there were several violent confrontations between them in the months leading up to the murder.
Andre's family were forced to move out of London over fears for their safety, several weeks before the murder.
Upon learning that Andre would be visiting south London, Cela, Mukasa and Zahawy planned to attack him and armed themselves.
Cela and Mukasa were arrested the day after the incident and subsequently charged with murder. Zahawy was arrested on Sunday, 21 August 2016.
Mukasa, Zahawy and Cela will be sentenced at the Old Bailey tomorrow.
No verdict was returned in respect of Jamell Lonergan, 20, of Woodcroft Road, Thornton Heath, meaning he could face a re-trial.
Featured image shows (from left to right) Mukasa, Zahawy and Cela