A sports charity for young people in Wimbledon celebrated its tenth anniversary on Saturday by holding a 10km walking fundraiser.
AFC Wimbledon Foundation, which has offered young people both free and charged sporting activities since 2013, held its 'Wombles Walk' to raise money to support its ambition to increase the number of weekly participants by 1000 by the end of the year.
The foundation currently has 2000 people weekly participants, and the organisers based the fundraiser on a similar event held in March 2022.
Seventy people arrived at Wimbledon Common at 10:30am and walked to Cherry Red Records Stadium on Plough Lane before the club's home fixture against Tranmere Rovers at 3pm.
They took a break after 5km to watch some of their young footballers take part in a 'Womble Cup' at Wimbledon Park.
The age of attendees ranged from 10 weeks to 73 and they were joined by the AFC Wimbledon mascot, Haydon the Womble.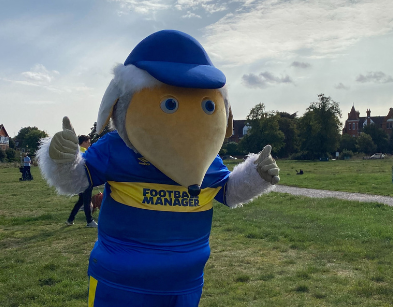 The foundation has three key pillars: providing sporting opportunities for inactive young people, putting on health projects for older people, and increasing participation of women and girls in sports.
60% more female members joined the foundation since the success of England at the Women's World Cup.
Paul Munro, 44, Head of Fundraising at the foundation, said they didn't have much time to promote the event.
Despite many only signing up in the past week, he was pleased with the turnout.
He said: "From an event manager and fundraiser point of view, just to see 70 people turn up all in their yellow shirts, loads of dogs running around, some kids, and all these people.
"It's what it's all about."
Munro said the foundation is proud to provide young people from disadvantaged backgrounds with access to sports free of charge.
"In the east of the borough, there's so many kids on free school meals, parents working two jobs, and single parents really struggling.
"To give them a chance to play sports really improves their physical health, mental health, and gets them out playing football and socialising again."
The foundation provides children on their school holiday courses with a free hot meal daily.
Phil Rudling, 54, the foundation's director, described the foundation as the community arm of the club and said AFC Wimbledon's 2020 move back to Plough Lane helped strengthen their presence in Merton.
Rudling said: "We want to grow and develop and provide more opportunities to local people and we'd like to expand exactly what we're doing and grow our work along with the football club."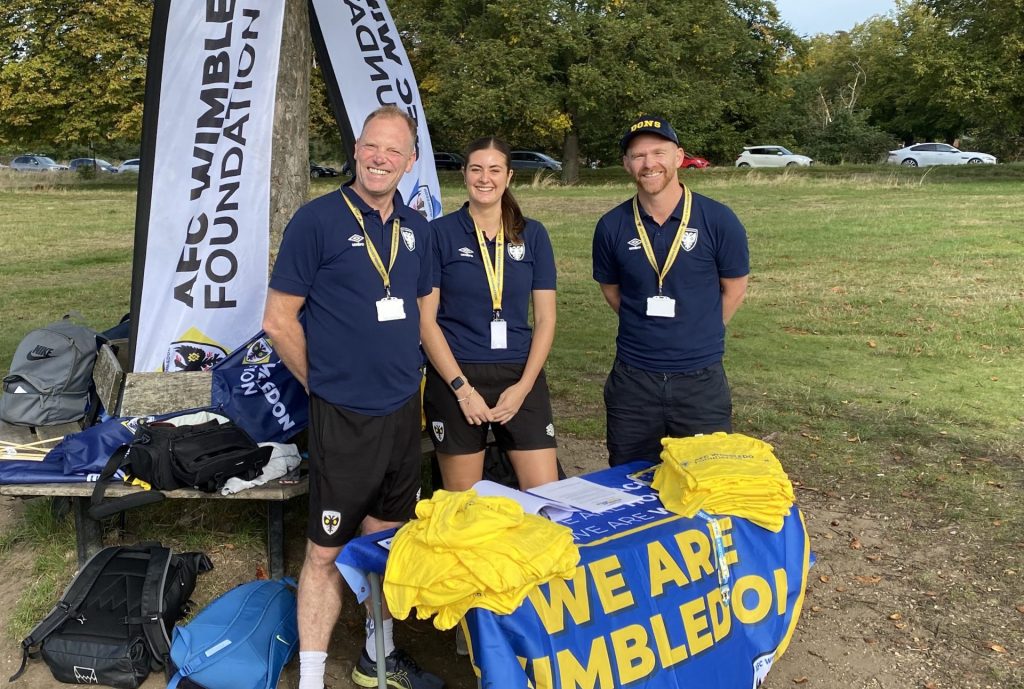 Michele Little, 55, Chair of the Dons Trust, which is the not-for-profit that owns AFC Wimbledon, and one of the foundation's Trustees, credited the increase in season ticket holders to the foundation's strong presence.
She said they have engaged more young people in the club: "Local kids wearing the Wimbledon top not other teams like Chelsea, that's great!"
The group had raised over £5000 by Saturday and the GoFundMe link will remain open for the next couple of weeks.