Chris Packham launched Tick Awareness Month with The Big Tick on Wimbledon Common today.
The Big Tick, a collaborative project between MSD animal health and Bristol University, is the largest veterinary study of ticks and tick-borne disease in the UK.
A survey of 7,000 dogs by The Big Tick found that one in three had ticks.
Amanda Melvin, MSD senior product manager, said: "It's a national study, but the sheer number of dogs in Wimbledon is the reason we're here."
During the two weeks leading up to the examination of the 7,000 dogs, 56 were noted to have travelled outside of the UK and 43 of those were found to be tick carriers.
"Ticks can cause some serious problems," Ms Melvin said.
"We've had three vets here today checking over dogs but so far no ticks have been found."
The aim of Tick Awareness Month is to help raise awareness among dog owners about the threat from ticks and Lymes disease, as well as the preventative measures that can be taken to protect dogs, cats and people.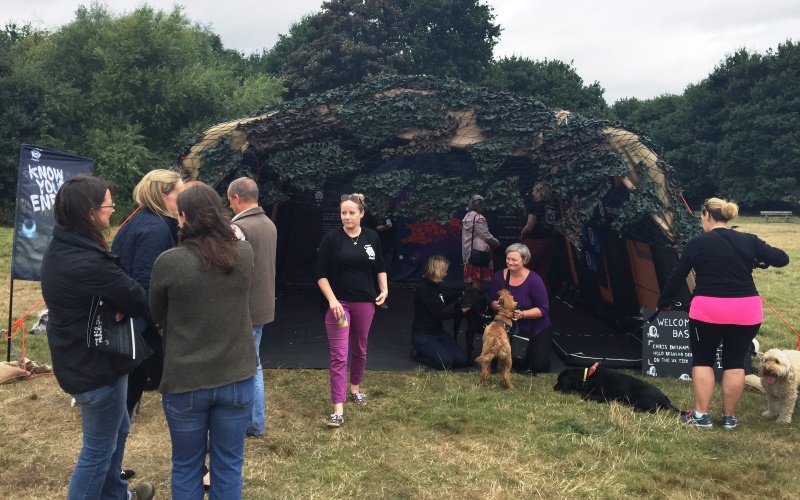 Ruff day: The Big Tick were checking dogs on Wimbledon Common all day
"The event today has been a huge success. We've been busy all day," said Ms Melvin.
"We've seen completely random breeds of dog."
The project, which is entirely funded by MSD animal health, was originally launched by TV presenter Mr Packham, Bristol University professor of zoology Richard Wall, researcher Swaid Abdulah and veterinary dermatologist Paul Sands.