The Great British Bake Off's wise-cracking Sue Perkins revealed that she has a brain tumour and yesterday thanked fans for their support.
The 45-year-old Croydon-born comedian was diagnosed with a non-cancerous tumour, prolactinoma, eight years ago.
Fortunately she says the tumour is 'benign and non-symptomatic' although she did reveal that doctors told her that she wouldn't be able to have children.
Ta for sweet tweets about my prolactinoma. It's benign & non-symptomatic. All fine, Let's focus on those less fortunate in the world. X

— Sue Perkins (@sueperkins) September 1, 2015
The presenter, who co-hosts the hit baking show with long time comedy partner Mel Giedroyc, said that infertility had hit her particularly hard when Mel had her first child.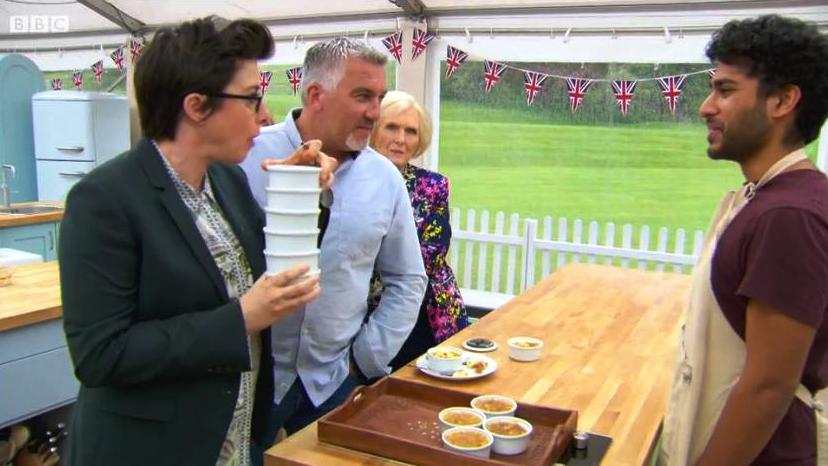 BAKED TO PERFECTION: Sue in action stealing brûlées from contestent Tamal
She told Good Housekeeping magazine: "I don't know if I would have gone on to have children. But as soon as someone says you can't have something, you want it more than anything.
"Sometimes it screws up my hormones. I have various tests now to make sure the side effects aren't too onerous.
"Sometimes it's big and makes me mad, and sometimes it's small and is in the background."
Images courtesy of BBC, with thanks