A Stormtrooper helmet from Star Wars is expected to fetch as much as £50,000 when it is auctioned off in aid of the NSPCC next month.
The helmet, from Star Wars: The Last Jedi and donated by Lucasfilm via costumer designer Michael Kaplan, has been packaged with a letter of authenticity on studio headed paper along with an image of Kaplin signing the underside of the helmet.
Astoundingly, the lot is reckoned to be sold for between a whopping £30,000 and £50,000 when auctioned at the Prop Store's Entertainment Memorabilia Auction from 12pm on Thursday September 20 at the BFI London Imax.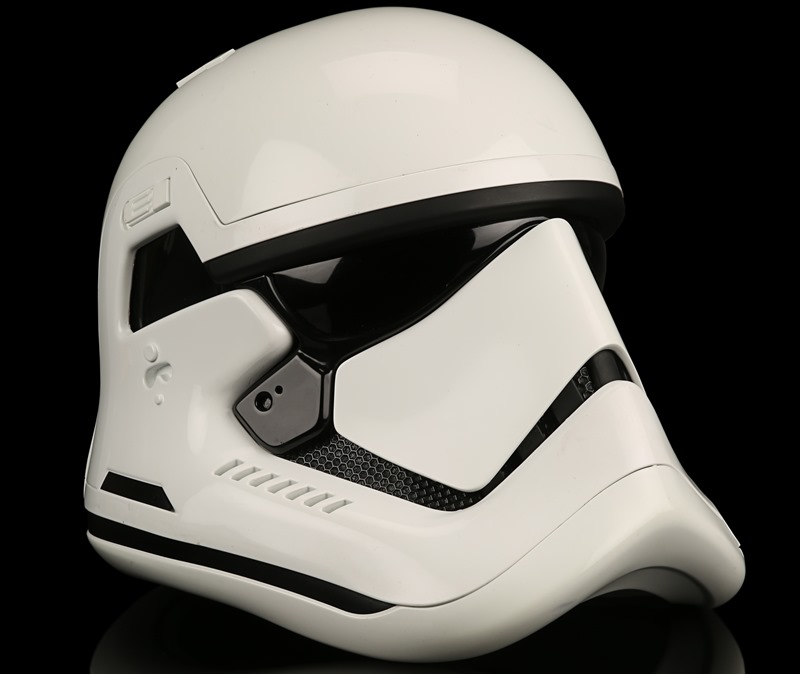 MAY THE HAMMER BE WITH YOU: The Stormtrooper helmet raising money for the NSPCC
The entirety of the money will be consequently donated to help the NSPCC continue its fight to end child abuse in the United Kingdom and Channel Islands.
Sophie Garrett, NSPCC fundraising manager, said: "We're absolutely delighted to be taking part in the auction with such an iconic item from the Star Wars universe.
"The money we raise in the auction will support the NSPCC's work in helping children recover from abuse and neglect.
"We would like to say a special thank you to Michael, Lucasfilm and Prop Store for making this possible."
The auction items, including the helmet, will be on display at a free exhibition at the BFI IMAX in Waterloo from September 6-20.